Have mercy! John Stamos was ecstatic to celebrate not just one, but two special occasions on Sunday — both having to do with his lovely wife, actress-model Caitlin McHugh.
"#HappyFirstMothersDay/Birthday!" he captioned a heart-melting image of McHugh, 32, cradling their newborn baby boy, Billy, in her arms while smiling down at him. "As if it were even possible, when you became a mother, you became even more beautiful. You've brought more love and joy to my life than I ever imagined. Thank you from the luckiest guy on the planet."
Stamos, 54, and McHugh welcomed their first child in April, and little Billy has already gotten plenty of love from his real and extended family (including Stamos' "Full House" co-stars Bob Saget and Lori Loughlin).
On Saturday, Stamos and McHugh made their first public appearance together since becoming new parents. They attended the 2018 Best Buddies Mother's Day Brunch hosted by Vanessa and Gina Hudgens in Malibu, California.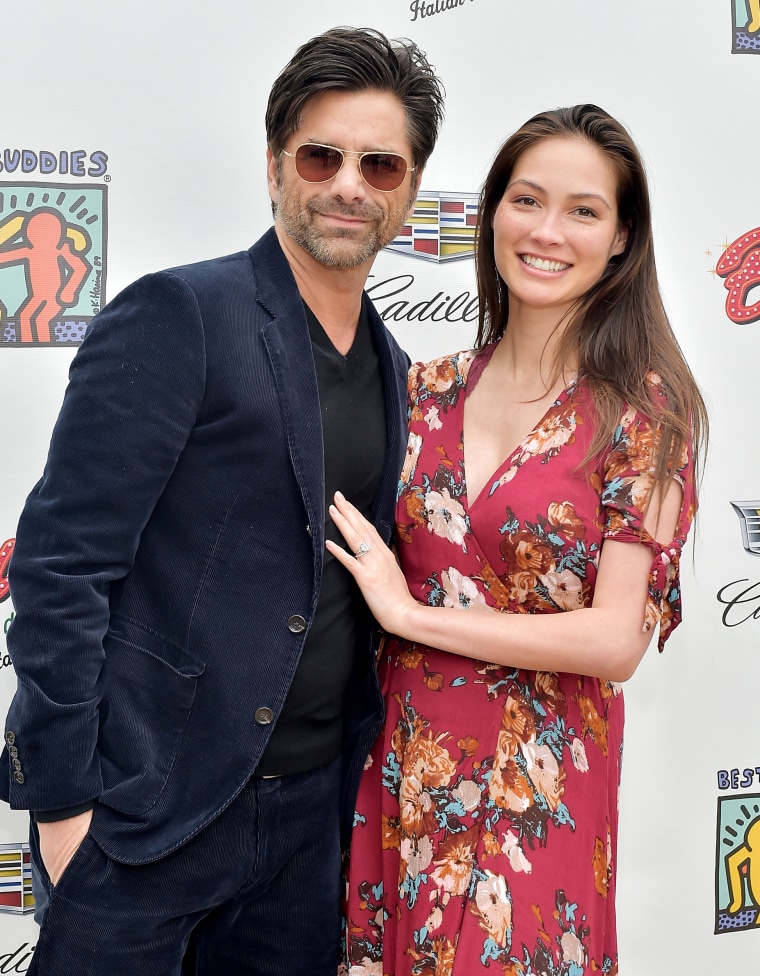 The couple tied the knot in early February. A week later, they celebrated their new life together at Disney World, with Stamos referring to himself on Instagram as the #happiestmanonearth. And now, he may be the happiest dad on Earth!