John Stamos, 54, is on a fast track from "uncle" to "dad" — and we love watching his journey.
Stamos' fiancée, 31-year-old actress Caitlin McHugh, debuted her adorable baby bump in an Instagram post on Saturday. The photo, in which McHugh stands underneath the bright sun, was taken on the couple's babymoon at the Miraval resort in Tucson, Arizona.
"Good morning baby of mine," McHugh wrote, captioning the photo apparently taken by Stamos.
If that's not the very definition of glowing, we don't know what is!
The "Fuller House" star got engaged to McHugh in October and later declared their intention to start a family, saying it would be "a tragedy" if they didn't have kids together.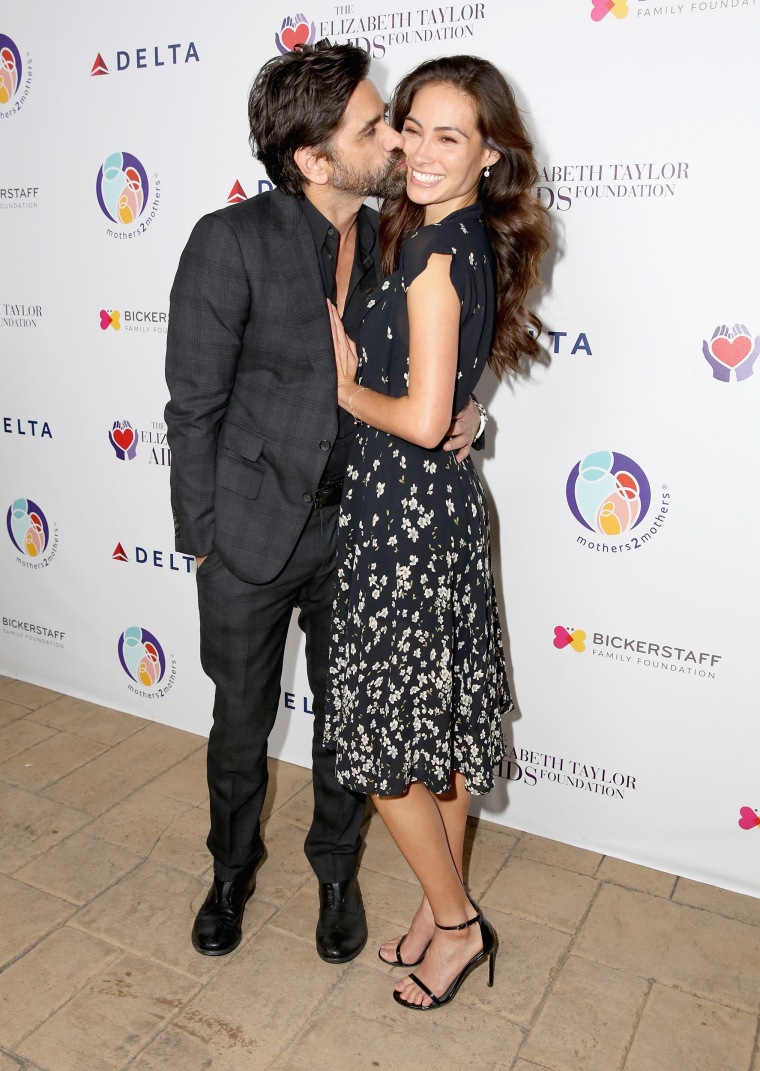 In December, the couple shared the happy news that they were expecting a baby. Stamos explained to People magazine that McHugh became pregnant shortly before the pair were engaged. In fact, he revealed, the news prompted him to make their relationship engagement-official.
The exciting journey for the couple is enough to make us say, "Have mercy!"
We can only imagine the beautiful babe these two will make ... and the elaborate social media post they'll make to announce his or her birth.
The road to their "Fuller House" is a show we can't stop watching!