To have the baby of their dreams, John Legend and Chrissy Teigen labored through their share of struggles.
And now Legend opened up to Cosmopolitan Magazine about the emotional decision he and his supermodel wife faced turning to in vitro fertilization (IVF) to conceive their daughter, Luna — and how the journey strengthened their marriage.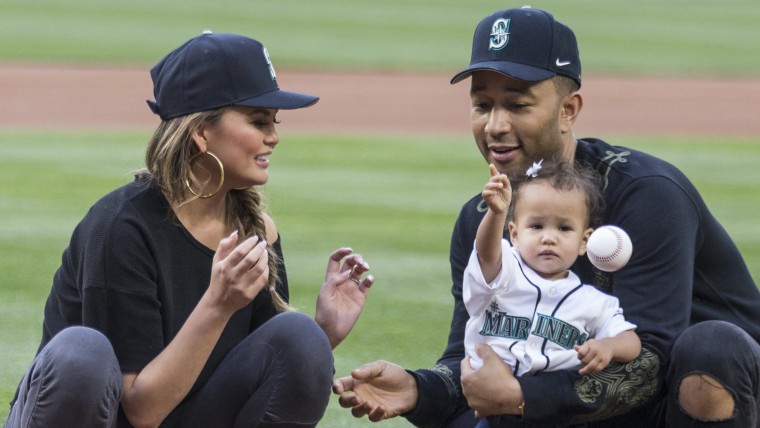 "Having a baby is a big challenge for a couple, and going through that together strengthens your bond because if you make it through (having a child), you know you can make it through anything," the "All of Me" singer told Cosmo.
"I think it's especially difficult when you can't conceive naturally. You want to feel like everything's working properly and want everything to be perfect, but sometimes it's not. I wouldn't say we can't conceive naturally, but I would say that it's enough of a challenge where it felt like we needed help."
Teigen, in particular, struggled emotionally over being unable to get pregnant before they turned to doctors for help.
"We're lucky that we're living in an age where we can conceive in other ways. (IVF) brought us Luna and hopefully it will bring us a few more awesome kids, too," said Legend.
The key to his successful marriage, he says, is being honest with each other — as was the case when Teigen worried about her reliance on alcohol.
"When she was thinking about how she wanted to drink less, we talked about it," said Legend. "I just want to support her. I want her to be happy and to live the fullest, most awesome life she can, and I want us to do it together. Whenever she sets her mind to anything, I always tell her, 'I want to support you and help you do it.'"
Though their marriage is seen in its glossiest sheen by their Instagram followers, Legend is quick to caution that no relationship is "perfect."
"I don't want to present myself as the "perfect spouse" and I don't want to present our relationship as the "perfect relationship" because I don't think anybody meets that definition," Legend told Cosmopolitan. "I think it's too much pressure to put on anyone.
"However, I don't mind being known as somebody who's devoted to their wife."