Chip and Joanna Gaines welcomed baby No. 5 to their brood over the summer, and on Tuesday, they brought that beautiful boy along to TODAY.
And as Joanna told anchors Savannah Guthrie and Hoda Kotb of 4-month-old Crew, "He is a gift."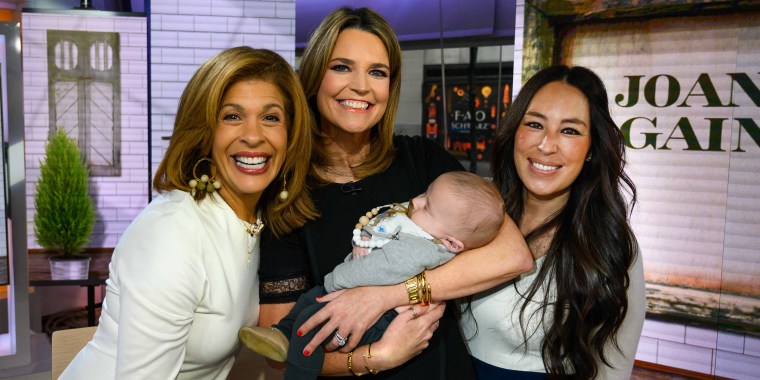 "We were talking the other day; he's (slowed) down time for us," the former "Fixer Upper" star raved. "He has just been a gift."
Savannah didn't require any convincing about that. She held the little guy as he napped through the chatter and noted that having him in her arms "felt so good."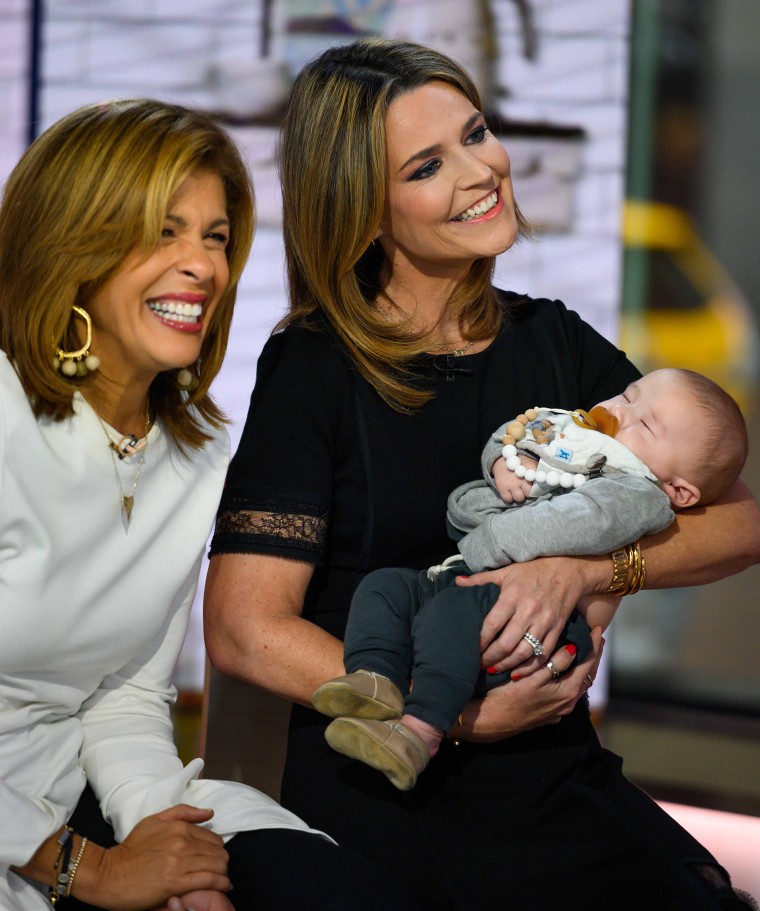 Chip and Joanna couldn't agree more. In fact, Chip, who made his way in front of the cameras during Joanna's spot on the show, is so enamored with the new arrival, he wouldn't mind having another "gift" sometime soon.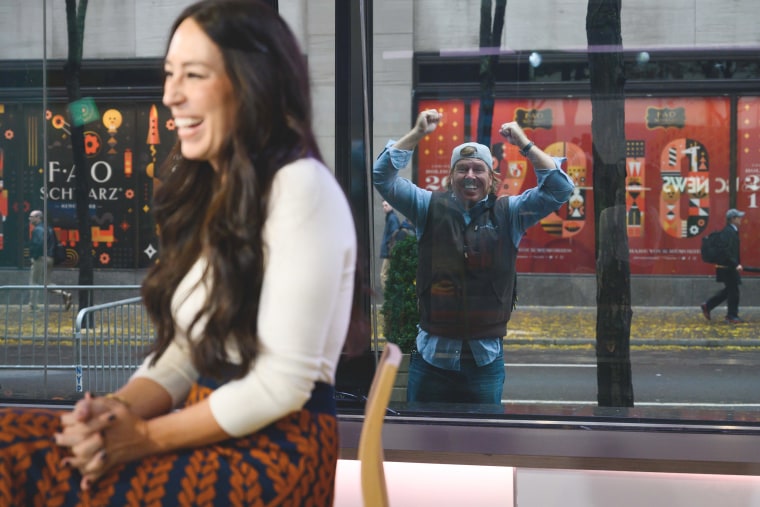 "He wants him to have a sister," Joanna said, seeming slightly less sure about it herself. "But I love the process of being pregnant. I love giving birth."
So she hasn't ruled it out. And it sounds like the rest of the family would welcome the idea, as well.
After all, they've certainly welcomed Crew.
"They are obsessed with him," she said of Drake, 13, Ella, 12, Duke, 9, and Emmie, 8. "It really is one of those things where I have to fight to hold him."
Not that she's complaining. After all, they help out with diaper duty, playtime and more — a lot more.
"So much," Joanna, who just released a home decorating book, "Homebody," explained. "That's why, really, the idea — not that we're having more — the idea (of another baby), it just seems ... so easy. When you have a gap from 8 to this, newborn, it's easy."
That makes sense — especially to Savannah, a mom of two who couldn't help imagining expanding her own family with hubby Mike Feldman right after reluctantly letting go of little Crew.
"Just texting Mike, 'We're having another baby,'" she joked as she held out her phone.
At least we think she was joking.
TODAY has affiliate relationships, so we may get a small share of the revenue from your purchases. Items are sold by the retailer, not by TODAY. All prices are subject to change and items could sell out based on the merchant's inventory.