If you could use a dose of adorable to shake off the work week and kick off the weekend, Joanna Gaines is here to help.
The former "Fixer Upper" star took to Instagram to share a couple of cute and cozy pics of her 5-month-old baby, Crew, that are sure to do the trick.
In the photos, mother and son are decked out in warm and comfy clothes and cuddled close together as they look straight into the camera for one shot and sweetly gaze into each other's eyes in another.
The home-design doyenne captioned the post with the perfect checklist.
"Sweater (check), Sweats (check), Snuggles (check)," she wrote, adding, "Happy weekend!"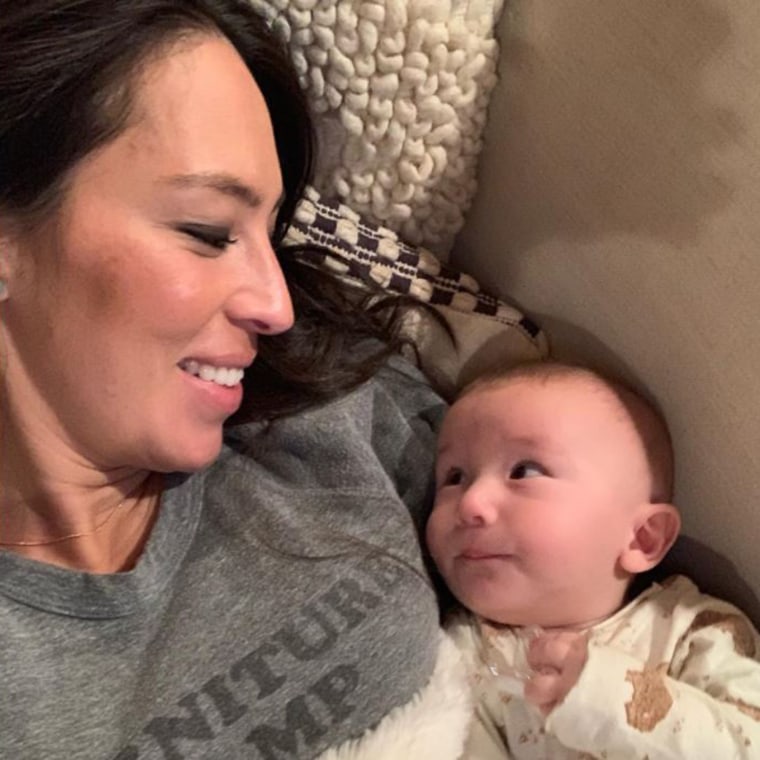 That snuggly scene is nothing new for Joanna — or the other members of the Gaines family — since the arrival of the little guy in June.
Just three weeks ago, she revealed that she spent the better part of a day just lounging in bed with her baby boy.
"Today's been a 'cancel all your meetings and stay in your sweats' kinda day," she wrote at the time.
And in case anyone doubted her, she later added in her Instagram Stories, "Haven't moved from this spot all day and I'm just fine with that."
With an expert cuddler like Crew around, who could blame her?
Crew is baby No. 5 for the 40-year-old and her on-and-off-screen partner, husband Chip. They're also parents to sons Drake, 13, and Duke, 9, as well as daughters Ella, 12, and Emmie, 8.
And a quick scroll through the Magnolia mama's social media proves that none of them are immune to Crew's snuggle-appeal.
In fact, during a recent visit to TODAY, Joanna revealed that they whole family is "obsessed" with the newest addition.
"It really is one of those things where I have to fight to hold him," she said.