"Fixer Upper" stars Chip and Joanna Gaines may be parents of five, but having a new baby at home again is trickier than they had imagined.
Still, the arrival of son Crew has given Joanna "an extra kick" in her step.
"It woke me up a little bit. Life was doing its thing, and this baby — typically you feel tired, but this baby, he's just like my second wind," she shared in the new issue of People magazine.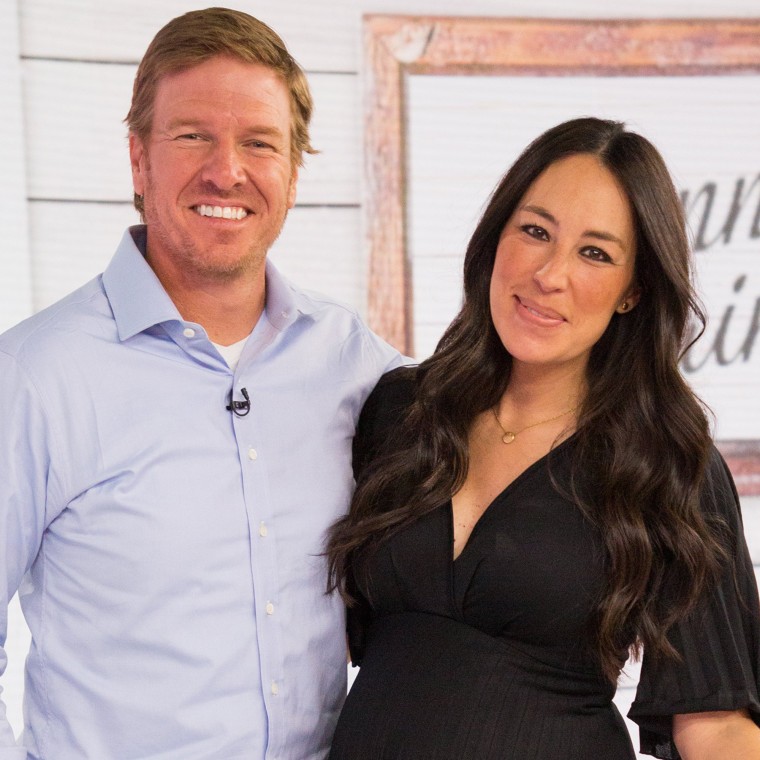 Just a few months before turning 40 in April, Joanna was shocked to discover she was pregnant — eight years after the couple's youngest child was born. But since welcoming Crew on June 21, the couple has been bitten hard by the baby bug. In fact, they're considering trying for a sixth child.
"I think we have to have another one because I'm particular about the only child thing," Chip, 43, revealed. "Crew needs a sister to manage this whole thing out. Don't be surprised if No. 6 is in the cards!"
Joanna echoed that sentiment: "I love the labor part. ... This is the moment we get to meet this little baby. It's so much fun. I want to do it again."
Tending to their big brood — Drake, 13, Ella, 12, Duke, 9, Emmie, 8, and 4-month-old Crew — and their growing Magnolia empire leaves the pair with precious little time alone. But like many parents, they're grateful for the moments they share with their kids.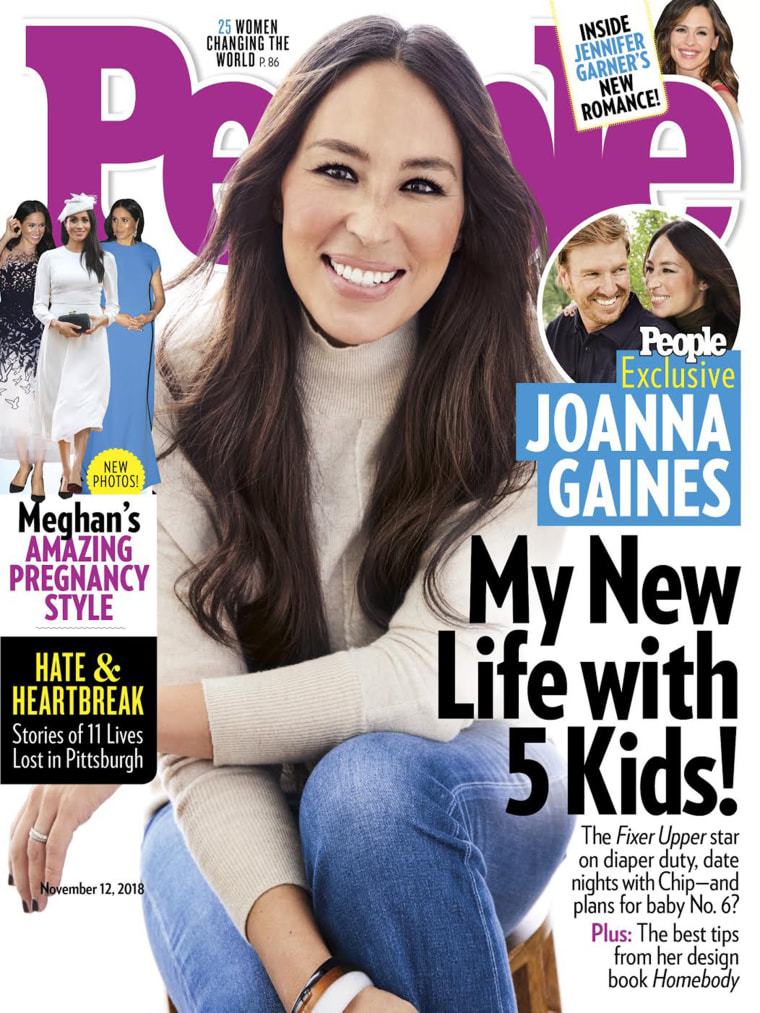 "We are just really enjoying this sweet season with a newborn and going to the office every day doing the things that we love," Joanna said.
People magazine hits newsstands Friday.