Nearly five months after undergoing emergency surgery as a newborn for a heart defect, Jimmy Kimmel's infant son, Billy, walked his first red carpet.
Well, technically, he was carried down the carpet at the L.A. Loves Alex's Lemonade charity event at UCLA on Saturday, in what was his first major public appearance.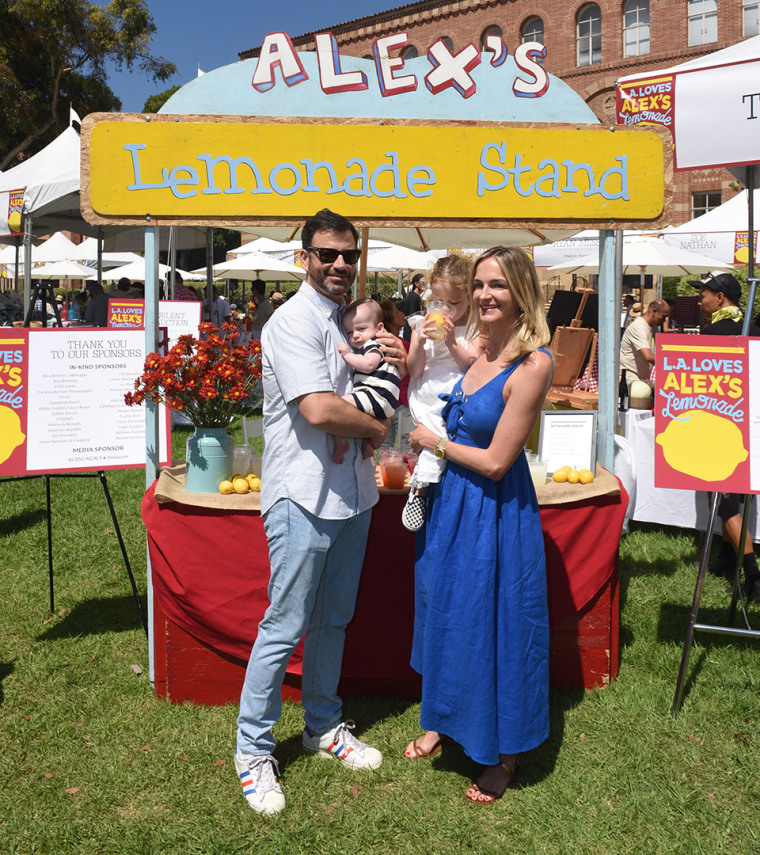 Billy attended the event with his dad, his mother, Molly McNearney, and his 3-year-old sister, Jane. The fundraiser, which drew celebrity chefs to cook up gourmet food for the attendees, supported the Alex's Lemonade Stand Foundation in its battle against childhood cancer.
"This is really his first public outing," Kimmel told E! News at the event. "It's not exciting for him, he's a baby! But everyone is doing well!"
He can joke now, but he experienced a whirlwind of emotions after an attentive nurse detected a murmur in Billy's heart and noticed the child looked purple just hours after his birth.
"I thought I was accompanying my son to a routine check-up (but it) became a very serious situation very quickly. I didn't have my cellphone to tell my wife what was going on," the "Jimmy Kimmel Live!" host told The Hollywood Reporter last month. "She started to worry about an hour after I left and the doctor had to go in and tell her what was going on."
Kimmel said he felt like he was "in an episode of a television show where something terrible was happening. There were a lot of people scrambling around. At that point, I knew there was nothing I could do."
Kimmel recounted his son's open-heart surgery in an emotional monologue on his late-night show on May 1. A week later, he reported on his show that Billy was eating, getting bigger and sleeping well.
The operation was a success, but Billy is still expected to need two more open-heart surgeries when he's older.
In the meantime, Billy is doing well, and that's great news!