Who knew telling your father you love him could be so hilarious — and potentially hazardous?
For his annual Father's Day YouTube challenge, Jimmy Kimmel asked people to sneak up on their dads and yell "I love you!" on camera. All that love translated into dads falling into pools, startled out of naps, and unleashing a torrent of expletives.
More than one dad was also interrupted while trying to go to the bathroom in his one moment of peace and quiet.
"Thank you," deadpans a dad literally caught with his pants down in front of the toilet.
"Jimmy Kimmel said to do it,'' his daughter says from behind the camera.
"Thanks," the dad says while closing the door in exasperation.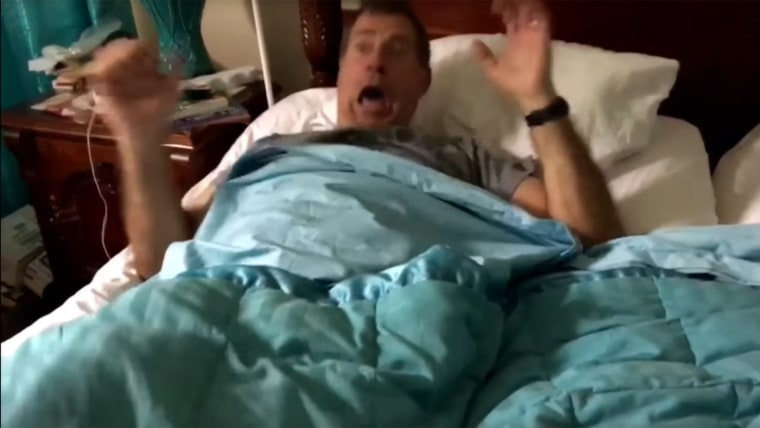 Another dad is simply trying to grab a little shuteye when his son puts a bullhorn in his face to say he loves him, prompting a vintage dad response.
"I am going to stick that (expletive) thing so far up your ass, you're gonna taste it," he replies. "Do you understand me?"
There was some actual love spread around, as an elderly dad ended up getting a big hug from his daughter once he realizes what she's trying to tell him.
Father's Day was a little more subdued at Kimmel's home as the father of four posted a sweet throwback photo of himself as a young boy with his own dad.
This was also Kimmel's first Father's Day with his infant son, Billy, who underwent open-heart surgery shortly after he was born on April 21.
We now can't wait for the first time Billy sneaks up on Jimmy to say that he loves him.
Follow TODAY.com writer Scott Stump on Twitter.