Jimmy Kimmel and his wife, Molly McNearney, celebrated the arrival of son William John on April 21, but their initial baby bliss was soon interrupted.
Billy, as they call him, was born with a serious heart defect that required open-heart surgery just three days after he was born.
Kimmel began Monday night's monologue by assuring his audience that, "Before I go into it, I want you to know it has a happy ending."
Given the tears and the frightening tale that followed, that was a welcomed spoiler.
RELATED: Jimmy Kimmel makes 'Dory' pancakes for daughter — see Ellen's delightful response
"My wife was in bed relaxing when a very attentive nurse at Cedars-Sinai ... was checking him out and heard a murmur in his heart, which is common with newborn babies," Kimmel explained. "But she also noticed he was a bit purple, which is not common."
In the hours that followed, the parents learned Billy had "a hole in the wall of the left and right side of his heart" that prevented him from getting enough oxygen to his blood. It would require multiple surgeries to fix.
The 49-year-old father of four revealed that the first of Billy's procedures was behind him. The others will come when he's older.
The surgeon "went in there with a scalpel and did some kind of magic that I couldn't even begin to explain," he said.
Kimmel shared a photo of his baby boy, and it's easy to see why, ultimately, his tears were happy ones.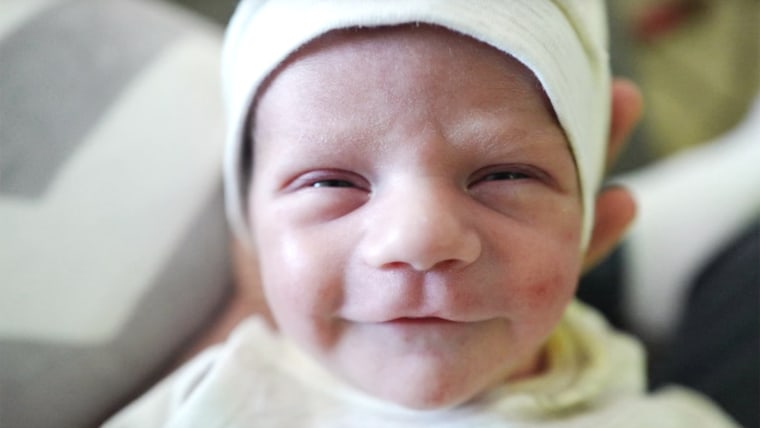 Kimmel joked, "Poor kid, not only did he get a bad heart, he got my face."
He soon got serious again and urged viewers to donate to Children's Hospital Los Angeles to help other children with life-threatening conditions.
Evidently, they heeded the call.
Kimmel had one more plea before he wrapped up, this one to lawmakers currently considering the topic of healthcare access and coverage.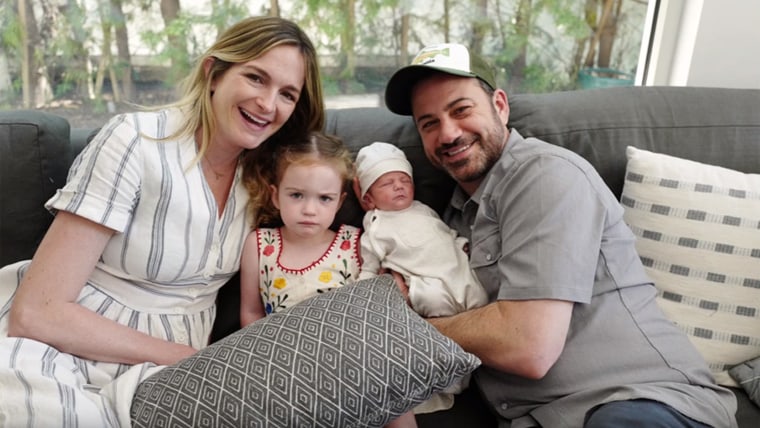 His voice broke as he simply said, "If your baby is going to die — and it doesn't have to — it shouldn't matter how much money you make."