Incredible news from late night talk show host Jimmy Kimmel: His newborn son Billy is on the mend following open-heart surgery shortly after birth last week.
"Our son Billy is doing very well," said the "Jimmy Kimmel Live" host, who took some time off from the show last week after making a stunning announcement that the baby was born on April 21 with a heart disease that required immediate attention.
"He's eating. He's getting bigger. He's sleeping well. He can read now, which they say is unusual," Kimmel quipped Monday night in his monologue. "My wife took a little video of him today. You can see — he's smiling because so many people donated to Children's Hospital Los Angeles. Either that or he has gas. We don't know."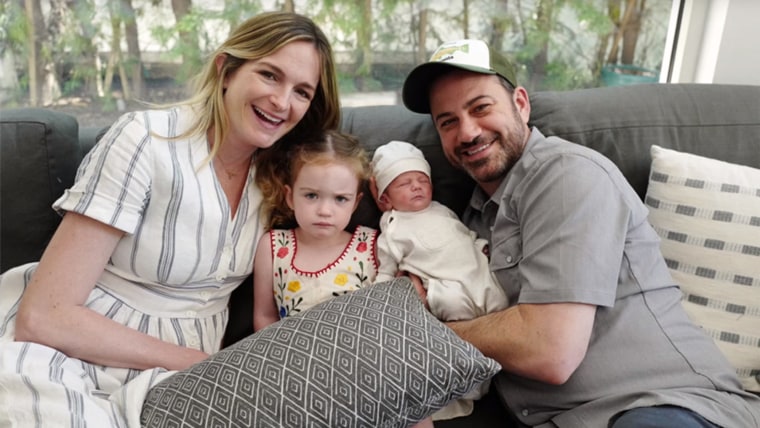 The video can be seen in the clip from "Live," above.
"What a humbling outpouring of support," he continued. "So many people made donations to CHLA, and my wife and I are very grateful."
In his May 2 monologue, Kimmel spoke from the heart about the emotional roller coaster his family had been on since Billy's birth and subsequent surgery. Through tears, Kimmel also targeted America's health care situation ahead of legislation that was working its way though Congress to repeal the Affordable Care Act.
He also responded to some of the negative comments that came his way after the May 2 monologue, including speaking directly back to former Speaker of the House Newt Gingrich, who had noted on a morning TV show that a hospital would not turn away a sick baby, as Kimmel had argued.
"Yes, it is true that, if you have an emergency, they will do an operation, and that's terrific if your baby's health problems are all solved during that one visit," said Kimmel. "The only problem is — that never, ever happens. We've had a dozen doctors' appointments since our son had surgery. You have a cardiologist, a pediatrician, the surgeons, some kids need an ambulance to transport them — and that doesn't even count parents who have to miss work for all this stuff."
We're just glad little Billy is back with his family and on the mend. Be well, little one!
RELATED
Follow Randee Dawn on Twitter.