As Jimmy Kimmel noted on "Jimmy Kimmel Live!" Thursday night, love is "difficult to put into words." So naturally, he went to experts who are still taking vocabulary tests in school.
Kimmel's minions hit the streets and cornered a few kids with some big questions about the "L" word and what they think it all means. Naturally, the results were hilarious.
What do people who are in love do? According to one girl, "They be gross. They kiss, they be gross."
Fair enough!
One young man may have a grip on things, though: When asked what it felt like to be in love, he said, "It feels like ... heaven?"
MORE: Thanksgiving: Kids reveal what they're truly thankful for on 'Jimmy Kimmel Live'
Some kids already know about issues their peers may be facing in later life. One noted that a friend of hers pretended to have a boyfriend, "but it was just a stuffed animal," she said. "It was funny, because after school who knows what happens with him?"
A very little boy already has a crush on a girl named Isabella and here is what he likes about her: "Her hair ... she has beautiful toys."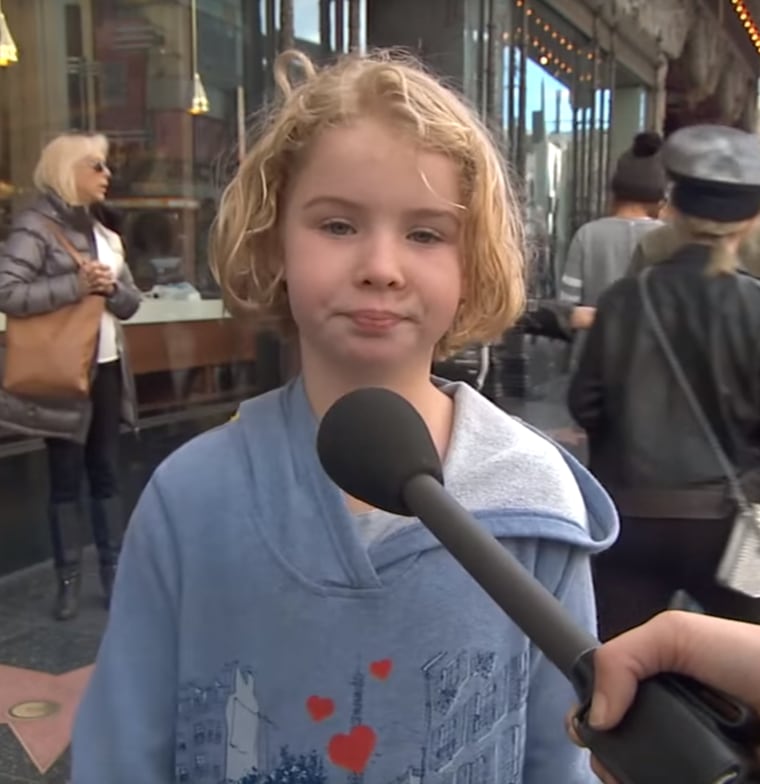 There was one slightly older girl who already has a world-weary sense of what love can do to you. "I'm not really into that stuff anymore," she said. "I feel like I want to be single just now."
MORE: NY vs. LA? Kids weigh in with hilarious wisdom on 'Jimmy Kimmel'
And as one tyke proved, if you don't have a good answer, just show your stuff. What is love? the interviewer asked.
"I can do kicks!" he cried, and demonstrated.
That is what love is.
Follow Randee Dawn on Twitter.