Jimmy Fallon brought a little bit of "The Tonight Show" to Orlando Thursday as he unveiled his brand new ride at Universal Studios Florida. But that's not all he brought with him.
The late night host also had his two adorable daughters, 3-year-old Winnie and 2-year-old Frances, by his side. (Well, Frances was literally on his side but you get the point.)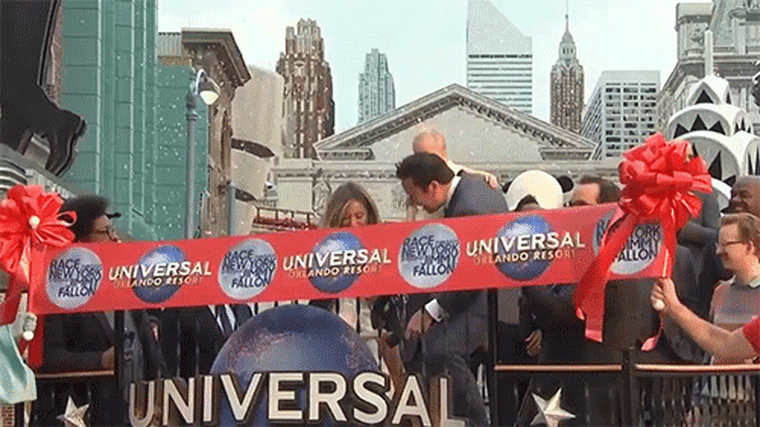 Fallon's wife, Nancy, and their daughters joined him for the celebration, and they took the stage as he prepared to cut the ribbon for the opening day of "Race Through New York Starring Jimmy Fallon."
And that's when the girls stole the spotlight from their famous father.
RELATED: Jimmy Fallon on being a dad: Baby girls are kryptonite, dream baby sitter is...
Fallon told the crowd gathered in the theme park that, "As a kid from upstate New York, I never imagined I'd even be a talk show host, let alone have my own ride."
Meanwhile, his kids pointed, waved, clapped, smiled and Winnie even gave mom a new 'do!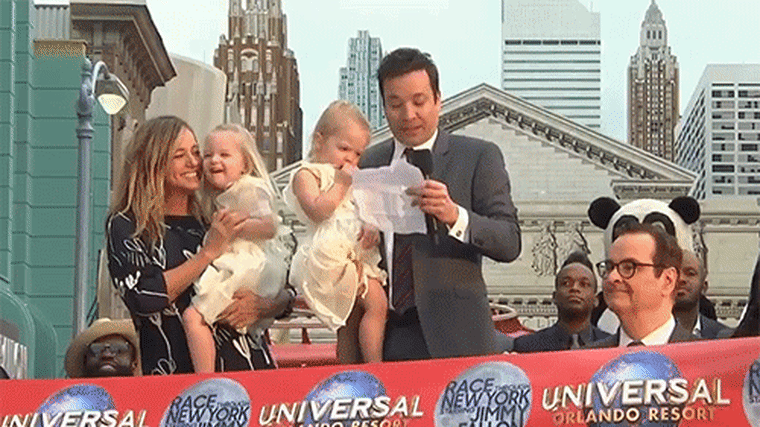 They were clearly the stars of the ribbon ceremony, but you can see Winnie and Frances starring somewhere else, too — if you really keep an eye out.
According to TODAY's Carson Daly, who's already given Fallon's "Race" a spin, the girls and Nancy make a special appearance in the ride, making it a true family affair.