Most kids are thrilled to be starting kindergarten in September. And many parents ... are not.
Consider Jimmy Fallon, who recounted on "The Tonight Show" Wednesday what it was like to take his older daughter Winnie to her first day of kindergarten. As he explained, he tried to hold it together and didn't quite make it.
"I didn't cry, but I did, kinda," he admitted to guest Jennifer Garner. "I kinda held it in. I didn't want to be the dad that cries."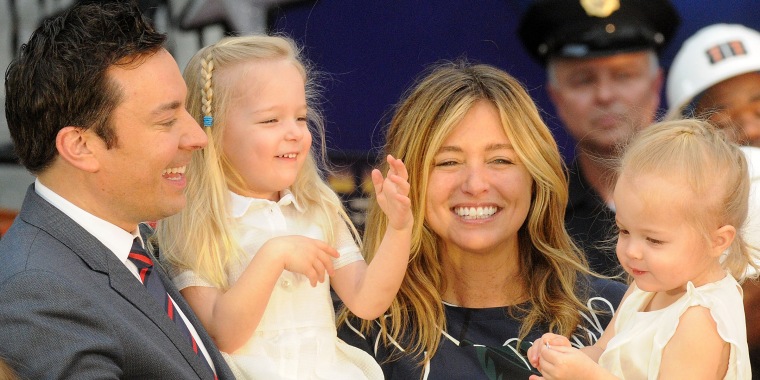 Fallon and his wife, Nancy Juvonen, have Winnie, 5 and Frances, 3, so this is a big milestone for them as a family.
Still, you'd think the guy who pioneered mixing bands with kindergarten instruments and has written multiple children's books would be able to keep his cool.
Nope! And that's why we love him.
"Even walking to the school made me start getting sad," he said. "My wife totally lost it. She was crying, and she got all the other moms crying. The other dads were cool, so I had to be cool."
He then demonstrated just what "cool" looked like, which involved a very stiff upper lip and a quivering, distressed voice. "I'm like, 'Everything's fine. Hey, have fun, honey. Have fun at kindergarten!'" he said.
In the end, he admitted, "It was awful. I couldn't hide it at all. Absolutely terrible."
We feel your pain!
Follow Randee Dawn on Twitter.