/ Source: TODAY Contributor
Jim Bob and Michelle Duggar have added another child to their family, bringing the total number of children in their famous group to an even 20.
No, Michelle Duggar wasn't hiding a pregnancy. The couple has been granted permanent custody of their 8-year-old great-nephew, Tyler Wayne Hutchins, Entertainment Tonight reports.
Never miss a parenting story with TODAY's newsletters! Sign up here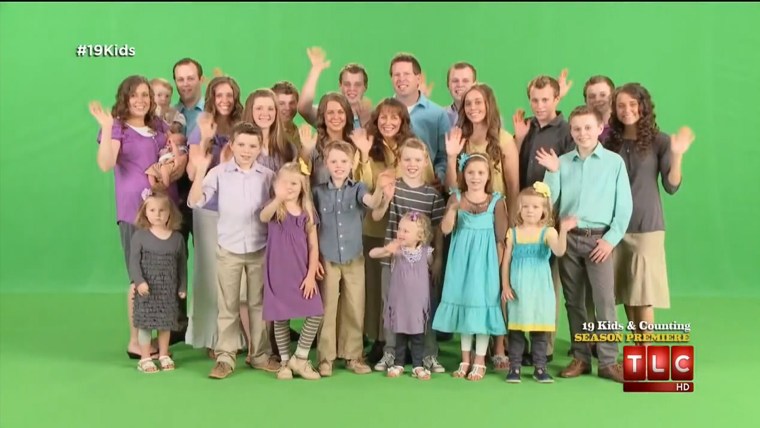 Court documents show that the couple were granted temporary guardianship after filing an emergency petition on Aug. 26, and the guardianship was made permanent on Nov. 21.
RELATED: Duggars visit fertility doctor: 'We would love' more children, parents of 19 say
RELATED: Breakfast with the Duggars: What it takes to feed 19 kids
According to the family's attorney, Tyler's mother, Rachel Hutchins, 23, "recently exhibited a pattern of behavior demonstrating that she is presently unable to meet Tyler's health, safety, and other needs." The mother has signed off on the guardianship and will have supervised visits with her son, ET reports.
Jim Bob and Michelle Duggar came to fame with their former TLC reality show, "19 Kids and Counting," which began airing in 2008. The series was suspended and then canceled in 2015 after it was revealed that their eldest son, Josh, now 28, had molested five girls, including some of his sisters, when he was 14 and 15 years old.