The Duggar family's TLC hit "19 Kids and Counting" was canceled after sexual abuse allegations against oldest son Josh Duggar came to light.
But as one reality TV show ends for the family, another begins.
Daughters Jill Dillard, 24, and Jessa Seewald, 22, (both nee Duggar) will star in a series of specials for the network called "Jill & Jessa: Counting On," and the first promo is out.
The one-minute sneak peek begins with emotional comments from the sisters, both of whom have opened up in the past about being victims of their brother's molestation and of their forgiveness concerning it.
"We were devastated," Jessa says in the clip. "We couldn't believe it. You have to wonder: How did this happen?"
"You're angry and hurt and all of those emotions all mixed together," Jill adds. "I cried a lot of tears. I still do."
She wipes away tears as she speaks.
MORE: Sexual abuse survivor: Duggars 'did not handle this the proper way'
There's no doubt the sisters are recalling a truly difficult time in the promo, but what isn't clear is exactly what they're referring to — whether it's Josh's past actions against them, the public reveal of that scandal, the loss of the family's long-running show or perhaps even the shock of Josh's more recent scandal in the wake of the Ashley Madison hack.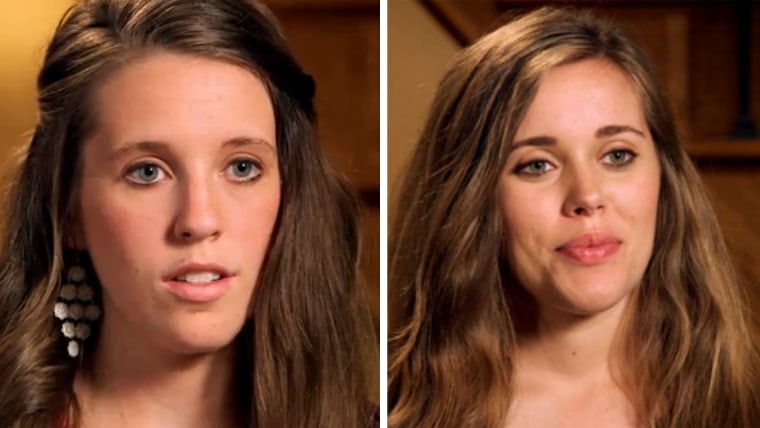 Whatever it is, they're ready to move on and shift the focus to what lies ahead.
"Definitely, even with all of the difficulties my family has walked through, there's still a lot of exciting milestones ahead," Jessa says with a smile.
Those milestones include a baby on the way for Jessa and her husband Ben Seewald.
"We're excited about what the future holds," Jill, a new mom herself, agrees. "We will come out of this fire stronger as a family unit."
The three-part reality TV event premieres on TLC in December.