When Jill Duggar Dillard's father first heard that she was writing a memoir, she says he wasn't pleased. But the former reality star says she wasn't about to let anyone silence her voice again.
"I really felt almost a calling to write it because I felt like people were still being led astray or harmed by the teachings that (my family) had promoted," she tells TODAY.com in a phone interview.
After news broke that she was writing a book called "Counting the Cost," Jill Duggar Dillard says her father, Jim Bob Duggar, responded by sending a message to the family.
"My dad texted the entire family group text (since we're still in the group thread) and he was just saying, 'This is so sad' and basically threatening that if anybody speaks out against him or my mom that they would be cut out of the inheritance," she says.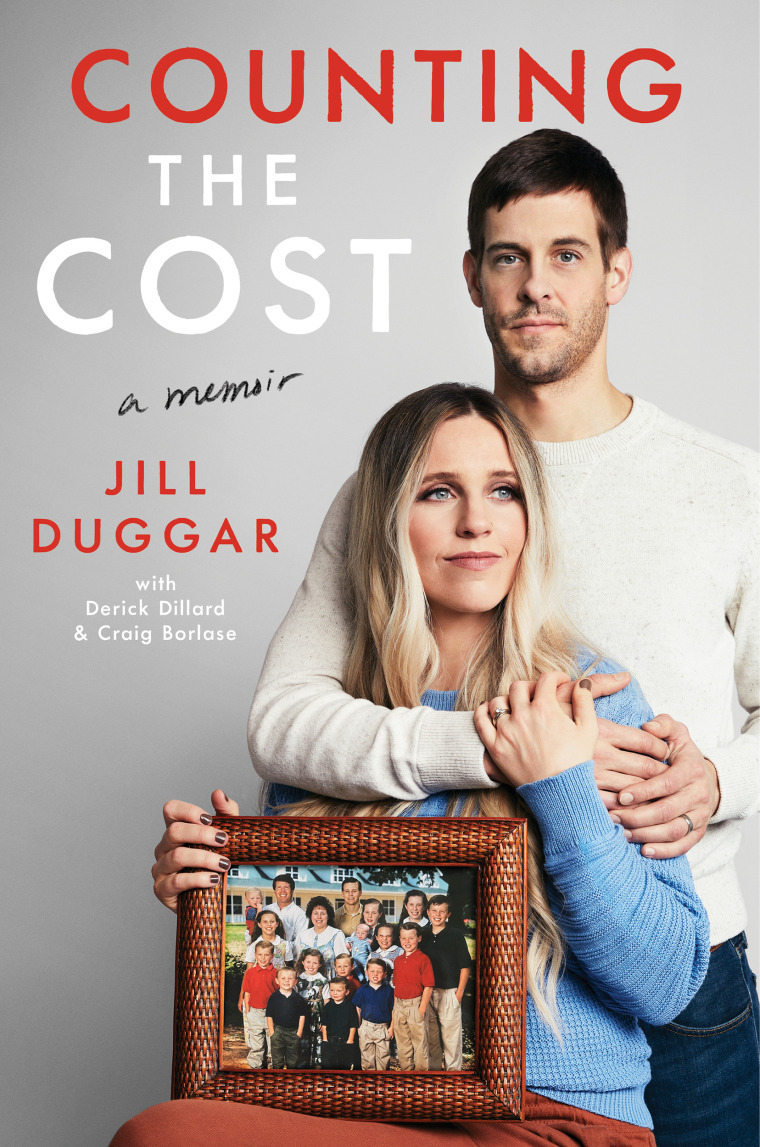 The 32-year-old says that her father also suggested that his children "owe our lives" to Bill Gothard, the founder of the Institute in Basic Life Principles (IBLP, a controversial, far-right Christian organization), because he encouraged the Duggars to have so many children.
Gothard resigned from the IBLP board of directors amid allegations he had sexually harassed and molested women who worked for the organization. 
The Duggars' statement on 'Counting the Cost'
TODAY.com contacted Jim Bob and Michelle Duggar for comment about their daughter's book but did not get a response. The couple did share the following statement with People.
"We love all of our children very much. As with any family, few things are more painful than conflicts or problems among those you love. We've aimed to deal honorably with our children, our finances, and our other endeavors. While imperfect, it is our intent and desire to live a life that honors Christ. We do not believe the best way to resolve conflicts, facilitate forgiveness and reconciliation, or to communicate through difficulties is through the media or in a public forum so we will not comment. As the future unfolds, we will continue to love our family, pray for them, and enjoy every moment gifted to us to be parents and grandparents," they wrote.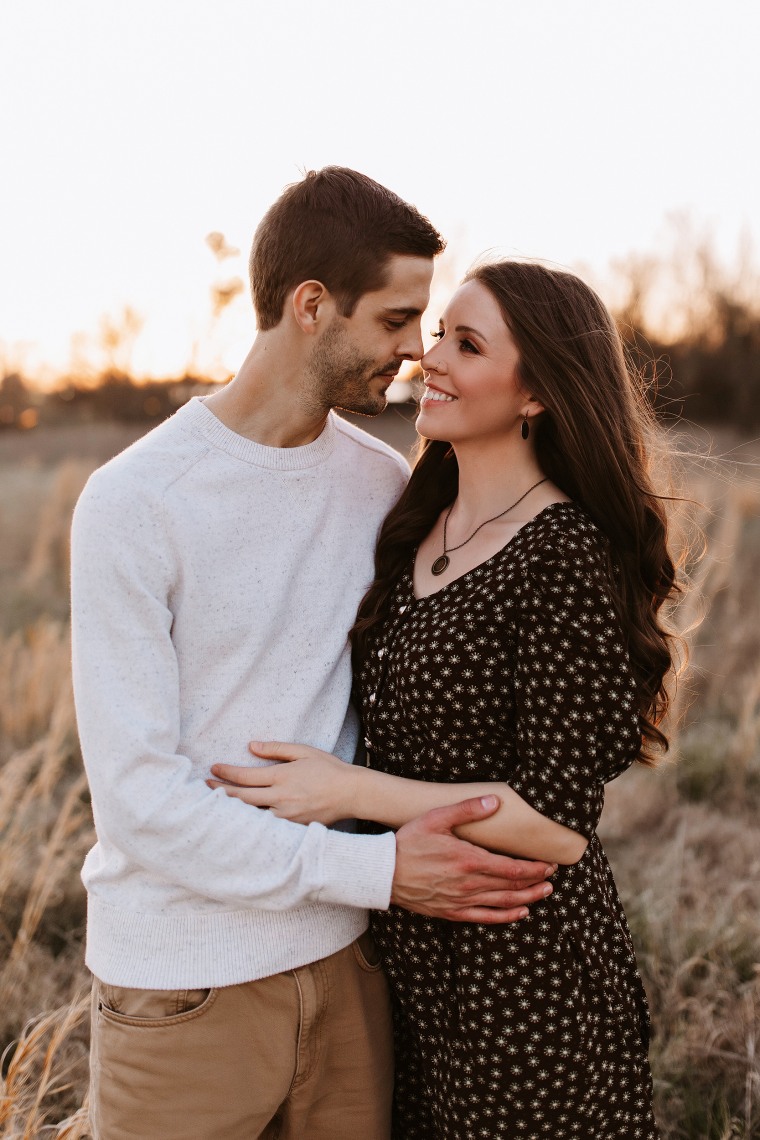 Jill Duggar Dillard on '19 Kids and Counting'
Jill Duggar Dillard grew up as one of Jim Bob and Michelle Duggar's 19 children and starred in the conservative Christian family's TLC series "19 Kids and Counting" and "Counting On."
The "19 Kids" series was cancelled after allegations came to light that Jill's older brother, Josh, had molested girls, including his own sisters. Josh later admitted to the allegations. Years later, in a separate case, he was convicted of possessing child sexual assault images and is currently serving time in federal prison.
I basically said, 'Hey, if you can't abide by this boundary ... then I'll have to file a protective order.
derick dillard on talking to his wife's father
Over the past several years, Jill and Derick Dillard have been vocal about their strained relationship with the Duggars. These days, she describes the status of their relationship as "complicated."
"We just had to draw some pretty strict boundaries and just put things in a healthier place. There just hasn't been a whole lot of change. And again, we don't expect people to change. So while I love my parents and I respect them and honor them, I just have to prioritize our family unit and do what's best and healthy for Derek and I and our kids," she says.
Jill Duggar Dillard notes that she does see her mother while celebrating birthdays and some holidays, and says Michelle Duggar was "super helpful" after Jill Duggar Dillard welcomed her third child in 2022.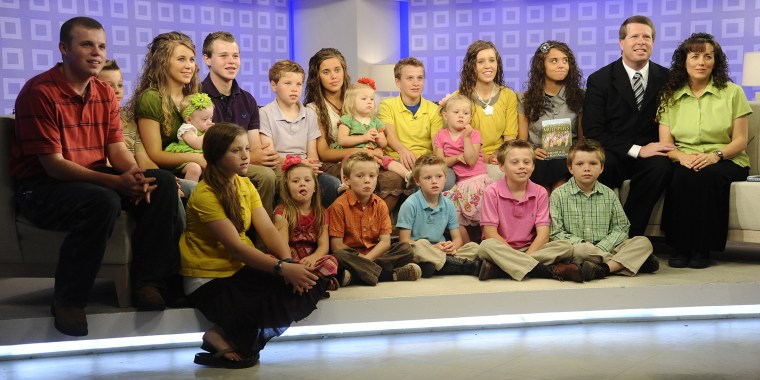 Jill Duggar Dillard's relationship with father
When it comes to her relationship with her father, however, Jill Duggar Dillard has set a few more boundaries.
"My relationship with my dad got pretty toxic to the point where we had to cut off individual contact with him... It got to the point where Derick was there to step in and kind of say, 'Hey, don't reach out to my wife individually or else I'll have to file a protective order,' just because it was so hard for me to handle," she says.
While we realize that life is short, we're also not going to be intimidated by that and pressured to have a false sense of healing.
jill duggar dillard, on the possibility of reconciliation with her parents
Derick Dillard pipes in to support his wife at this point and offers more details.
"(Jim Bob) knew that Jill was, not in a bad way, but very emotional, very tender hearted. So he would play to that. And I'd asked, 'Please don't contact her on her own, one-on-one.' And then he had done that again. That's when I basically said, 'Hey, if you can't abide by this boundary, because we're trying to do better setting boundaries, then I'll have to file a protective order," he says.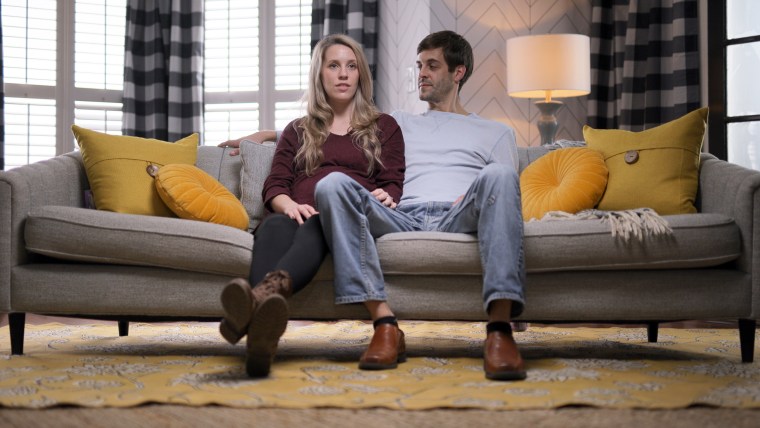 Possible reconciliation for the Duggar family?
Despite the challenges she's faced with her family, Jill Duggar Dillard still hopes to reconcile with them one day. But "real change" would need to occur first, she says, and she's not ready to settle for "blanket apologies."
"I think actual change would have to take place in some relationships. We really do hope for reconciliation, but also with some of my siblings and these relationships, I also realized that sometimes there's a need for space and time," she says. "And while we realize that life is short, we're also not going to be intimidated by that and pressured to have a false sense of healing."
The Dillards say that attending therapy together helped them learn more about setting healthy boundaries, and Jill Duggar Dillard says she wants to take time to "allow things to heal correctly."
"We do love our family ultimately, and I would love for my kids to have their grandparents involved more in their lives, but we also want to make sure that it's a healthy relationship," she says.