Country star Jessie James Decker says women need to take more time after giving birth to appreciate what they've done — and chill out about losing the baby weight.
"Women are like superheroes," Decker, 27, told TODAY.com. "After going through both deliveries with my kids, I felt so strong. I'm laying there and they're cutting this kid out me. I'm exhausted, worn out and my husband is passed out on the ground because he can't handle it."
"Women are strong and we're way too hard on ourselves," she added.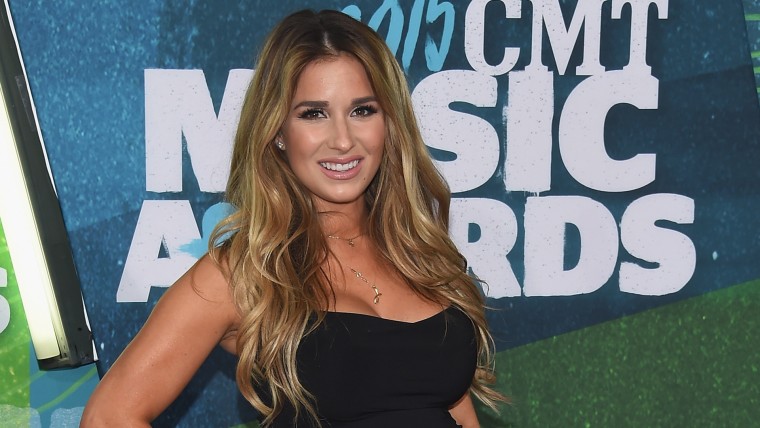 The singer and reality TV star, who had a second baby last month with husband Eric Decker, a football player for the New York Jets, says new moms shouldn't be so worried about shedding pounds right after having children. Last week, she posted an Instagram photo with her shirt pulled up, revealing her stomach. She was inspired to share the photo after reading comments made about another image she posted — one of her in leather pants and high heels, showing off her slim silhouette just weeks after having the baby.
RELATED: Jessie James Decker shares honest photo of post-baby belly
"I had so many compliments on it," Decker said of the first image. "Women were being really sweet, but at the same time, they were being really hard on themselves. Saying, 'She looks so skinny already, I had the baby eight months ago and I haven't lost the weight.' I started to feel bad, and I almost felt responsible for them feeling that way. So the next morning I wanted them to see what my stomach looked like. I wanted them to see my C-section scar and that my stomach is still swollen."
"I wanted them to know that this is normal, and I'm with them," she continued.
Of course, Decker is naturally petite and she admits to using a waist trainer to get back into shape — she's not above wanting to look pretty. And for her, looking good is a confidence booster.
"If I'm not feeling so hot during the day, maybe I couldn't sleep and the kids are wearing me out and I'm not feeling very cute, I might go and curl my hair and put on some lipstick and put some fun music on," she said. "And that builds my confidence. It's the small things. You have to find out what works for you."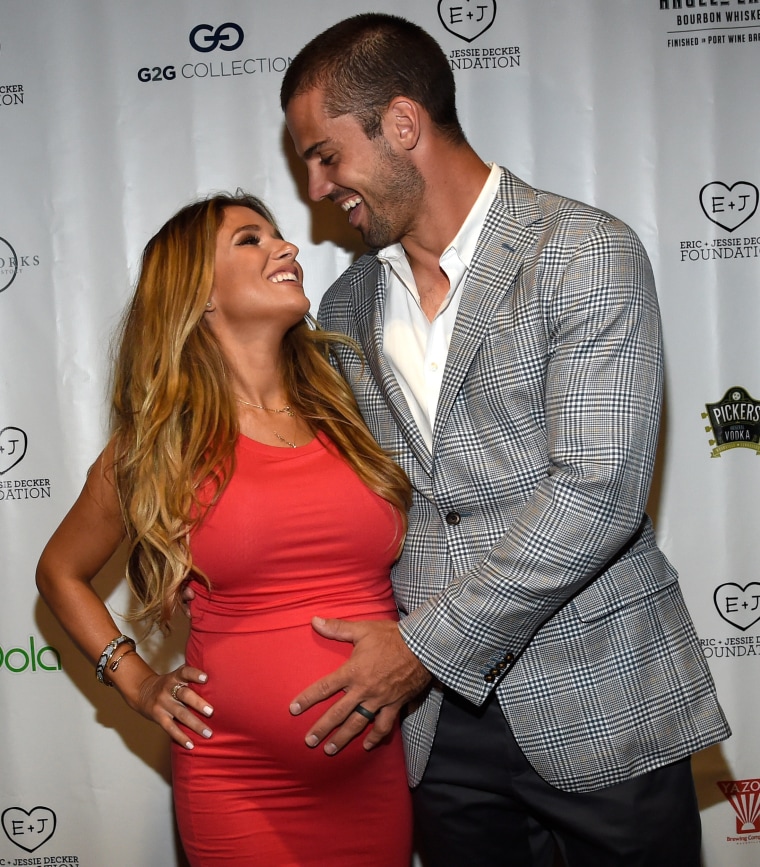 "Taking a walk here and there and eating healthy is great," added Decker, whose family splits their time between New Jersey and Nashville. "But I also feel like confidence and body image have a lot to do with how you feel on the inside. It sounds cheesy, but if you feel good about yourself, it's going to show on the outside."
Decker also spoke to TODAY.com about her partnership with Colgate, to promote good dental hygiene among children. She's encouraging people to post school photos with the hashtag #SmileForPictureDay, part of the brand's campaign to explore the link between dental care and success in school. The collaboration was a "natural fit," Decker said, because she's a huge fan of social media.
And those lengthy, honest messages she posts are all her own, she said. "I don't have people running my social media at all," Decker said. "That would totally weird me out."