Country star Jessie James Decker and her NFL player hubby, Eric Decker, have welcomed their third child, a son named Forrest Bradley Decker.
The 29-year-old singer revealed the news on Monday with a photo of her snuggling sweet little Forrest in her hospital bed.
"Forrest Bradley Decker born March 31st weighing 9 lbs. We are so in love," she wrote.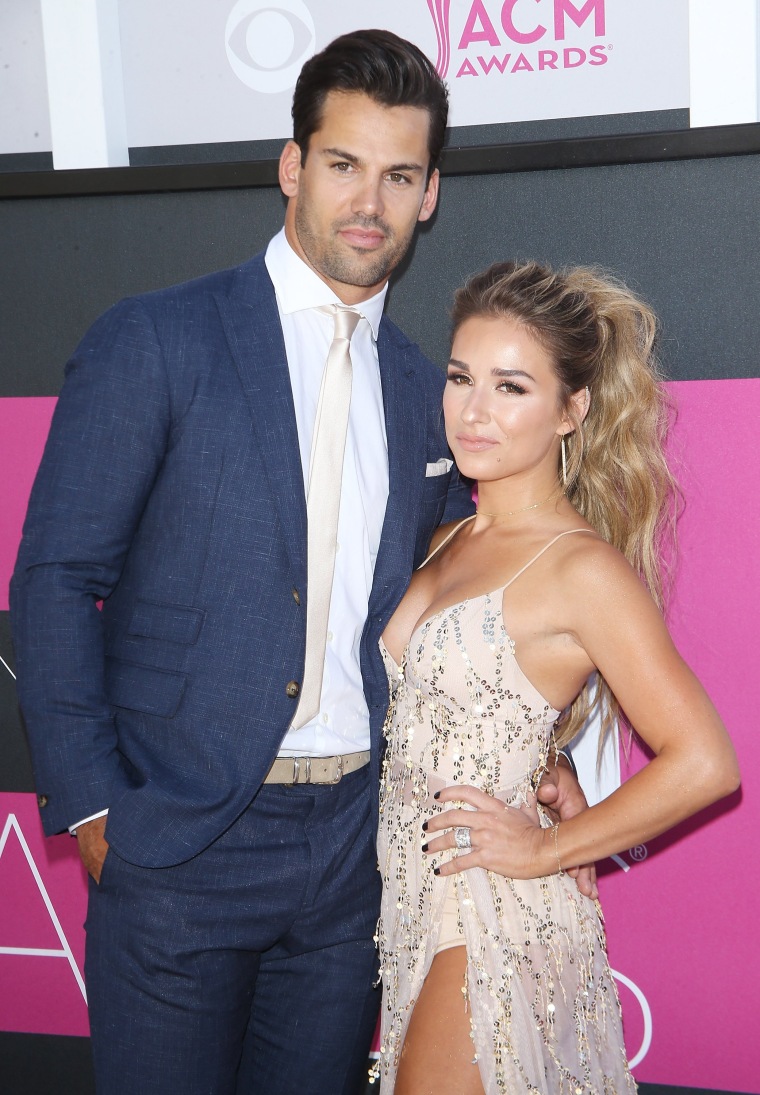 Forrest joins older siblings Vivianne, 4, and Eric Jr. (aka "Bubby"), 2 — who couldn't be more excited about having a little brother.
Decker told TODAY last November that her kids have been wishing for another sibling for a long time.
"They've been wanting a sibling forever," she said. "Well, Vivianne has. Vivianne was a little disappointed at first because she wanted a baby sister, but she got over that within 10 minutes and now she's so excited and kisses my belly every day."
And while the singer, who stars alongside her 31-year-old husband on the E! reality show "Eric & Jessie: Game On," is thrilled her little boy is finally here, she also enjoyed being pregnant again — as evidenced by her showing off her baby bump in the sassy video for "Flip My Hair."
"I love being pregnant because there's just something special about being a woman and being able to grow a baby in your body," she said. "There's just nothing like it. I love knowing that there's somebody in me that I'm nurturing and taking care of; it's such a special bond."