/ Source: TODAY Contributor
Jessica Biel is on a mission to inform young people about their reproductive health and the actress is starting at home, talking with her 2-year-old son, Silas, about his body.
At the 2018 Makers Conference, Biel talked about her work with Tryst Network — an online resource where women can ask questions and learn about their bodies. Biel, who recently released a series of funny videos about sex education with comedians Chelsea Handler and Rob Huebel, says when she and husband Justin Timberlake were ready to start a family, she was "shocked and embarrassed" by how little she knew about her own reproductive cycle.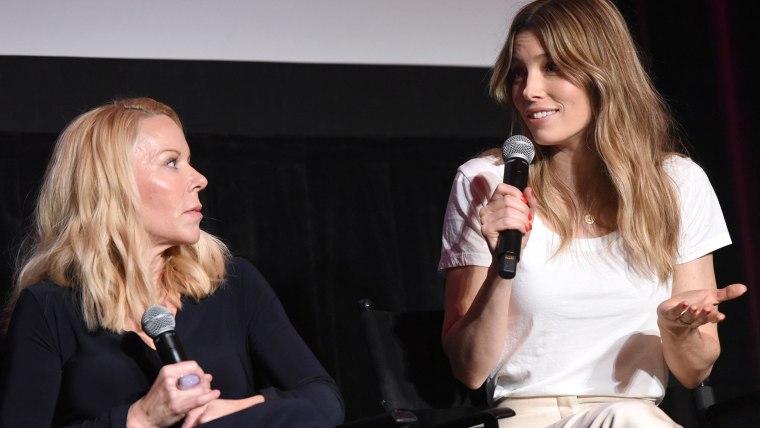 As a parent, Biel says she hopes to eliminate the stigmas behind sexual health by talking early with her son about sex.
Follow TODAY Parents on Facebook
"We're starting now," Biel said during her session at the conference. "We're using technical terms and we're talking about — when we shower together — this is what I've got, this is what you've got. We just talk about it."
"I know he's really young," Biel continued, "but I believe that you start it early and that there's no shame. It's this beautiful thing that you have, and mine's different, and we have to respect ourselves and each other."