Jessica Biel and Justin Timberlake had a detailed birth plan all worked out for the birth of their son, Silas, in April 2015.
But, the plan, which involved a peaceful natural childbirth at home, changed dramatically when Biel, 36, was forced to undergo an emergency C-section.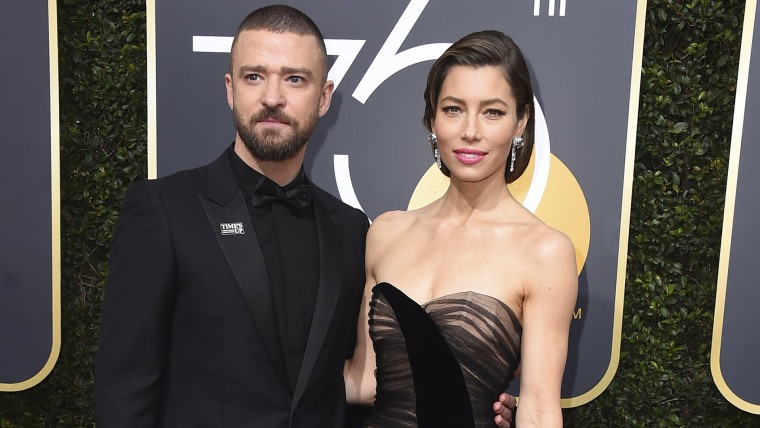 In an excerpt from Hollywood nanny Connie Simpson's new book "The Nanny Connie Way: Secrets to Mastering the First Four Months of Parenthood" published by Entertainment Tonight, the couple share their story, describing their original birth plan as "anything but normal."
"We had two midwives, one doula, one meditation birthing class, a ton of hippie baby books, and a lovely home in the Hollywood Hills that we had turned into a labor training facility that we called The Octagon. So, not exactly normal," they shared.
Their plans for a "serene, natural childbirth" fell apart when Biel was transferred to a hospital to have an emergency C-section.
The "Sinner" star revealed when the couple returned home "exhausted, disillusioned, and totally in shock," she drove herself and Timberlake, 37, crazy with demands for their surroundings.
"I was obsessed with everything organic, toxin-free, natural, and homeopathic for our kid, who came into this world in an operating room through an incision," Biel shared. "I was a dictator, making myself and my husband insane!"
Luckily, Simpson, aka "Nanny to the Stars," arrived just in time to help the couple find some balance in the first few months of their baby's life.
These days, big boy Silas, who turns 3 this month, is enjoying spending time with Mom and Dad as they travel North America on Timberlake's "Man of the Woods" tour.
"The Nannie Connie Way: Secrets to Mastering the First Four Months of Parenthood" is available April 10.