Jessica Biel was just 14 when she broke into the entertainment industry with a hit TV show ("7th Heaven") and a big screen success ("Ulee's Gold"). And her superstar husband, Justin Timberlake, made a name for himself when he was still in his tweens.
But when it comes to their son, Silas, Biel isn't so sure she wants him to follow in their footsteps.
"My parents were totally insane for letting me do this crazy career," she said during a Monday visit to TODAY.
So, if Silas ever asks if he can do it, too, she'll say ... Well, she's not sure what she'll say.
"Gosh! That's such a tough question because it's hard to say no, because I was given so many opportunities, and my family was so supportive of everything, even when I was so young," she explained. "But it's hard to say yes, because it's such an intense experience. It's a tough business. It's a ruthless business."
Ultimately, the biggest factor for Biel is his age.
"I would be hesitant if he was so young," she said. "I would say, 'Please, finish high school. Go to college. Then do whatever you want to do.'"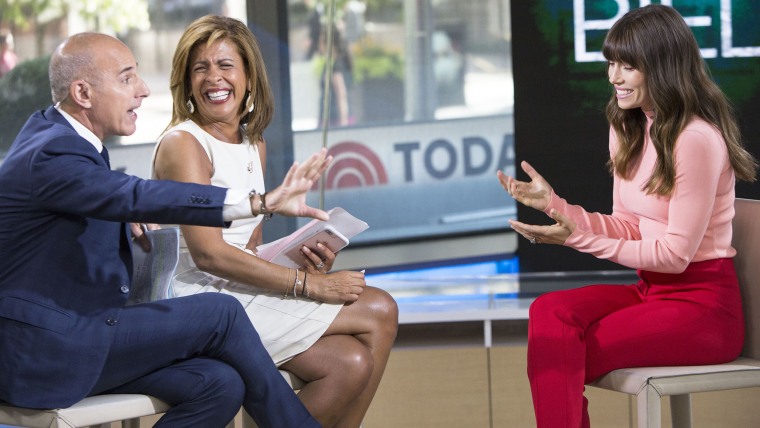 Of course, that's a long way off for the now-2-year-old, and she isn't so sure he'll really wait that long before getting bit by the showbiz bug.
"We'll see when he's 14 and he's begging me," she laughed. "I don't know ... I can't say no!"
He's sure to be persuasive, too. After all, she recently revealed just how much he takes after his father.
"(He's) kind of like a mini Justin," she told Jimmy Fallon just last week. "It's his style. He's got, like, a daddy swagger."