As you might recall, Jessica Biel has a very specific shower habit that some might consider the greatest multitasking hack of all for busy moms.
She eats in the shower!
We first learned of this interesting quirk last September when she Instagrammed about it, but on Thursday night's "Tonight Show" she provided a few more details to host Jimmy Fallon.
RELATED: Jessica Biel dishes on her morning routine, from snoring to breakfast playlists
"This is just mom life," she explained. "I do not have time. I don't have time for anything. I'm feeding him [toddler Silas] in the morning, trying to get ready and I realize I haven't eaten, I just take it into the shower. You should try. Sometimes it's a huge success, sometimes it's a huge failure."
Biel has been married to musician Justin Timberlake since 2012, and the pair's son Silas turns 2 in April.
On "Tonight," showed Fallon how she set her dish on a small shelf and leaned over to get a bite, then leaned back to wash her hair and scrub. That said, not every breakfast item works well if you're surrounded by streaming, hot water.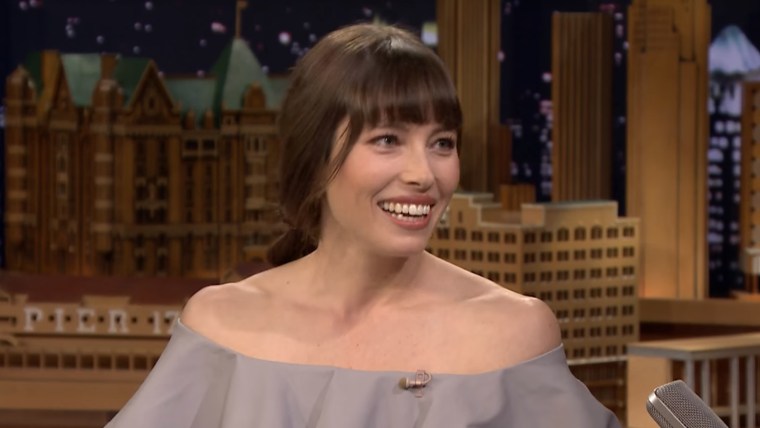 RELATED: Busy mom hack? Jessica Biel reveals her unusual shower habit
"What's a little tough is like a sandwich," she admitted. "Bread can be [tough] sometimes. A sausage works great."
We will take her word for it!
Follow Randee Dawn on Twitter.