So many moms can relate to this.
Jessica Alba, the 36-year-old actress and entrepreneur, was out shopping with newborn son Hayes at Target on Friday when her baby need to breastfeed. Looking for a spot, Alba took to a fitting room.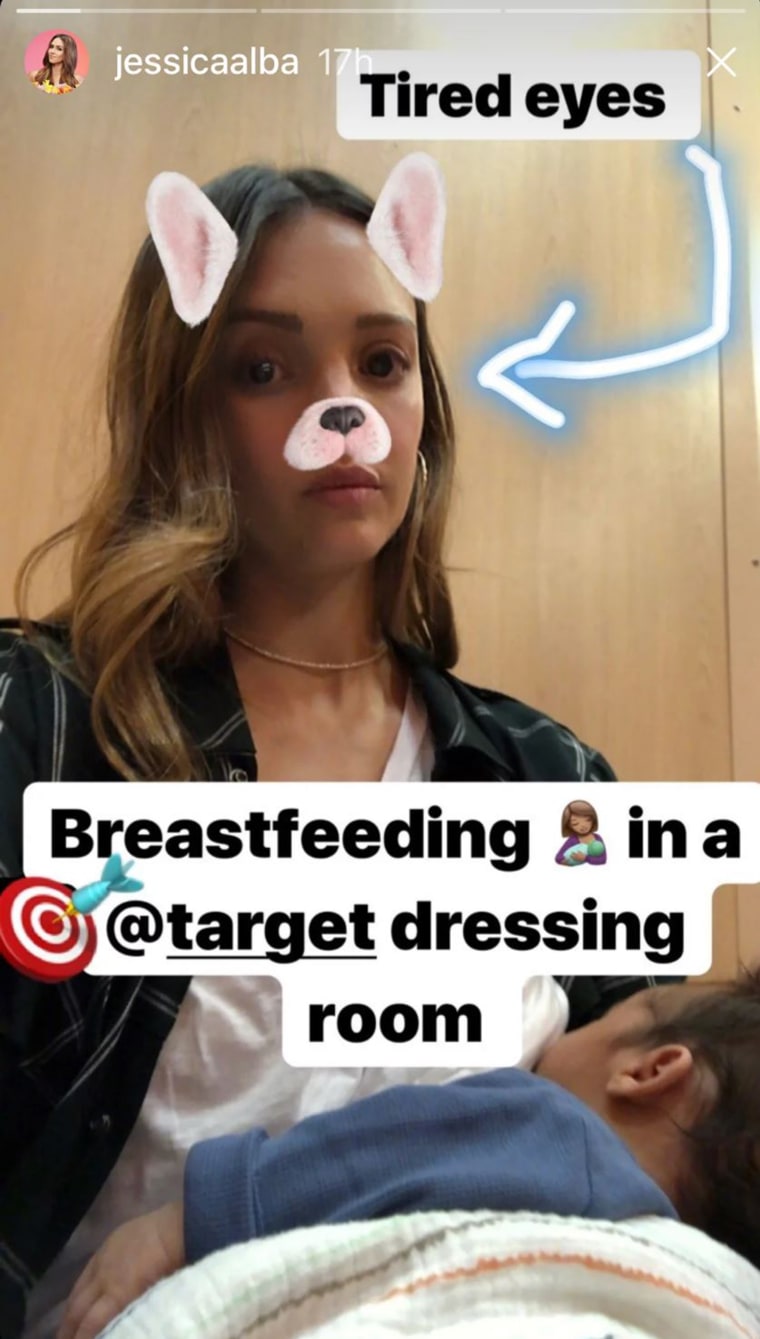 Sharing the very real motherhood moment on Instagram, the actress and Honest Company co-founder captioned a selfie of her and newborn, writing: "Tired eyes," and "Breastfeeding in a Target dressing room."
Target has a mommy-friendly breastfeeding policy that reads supports nursing "in any area of our stores, including our fitting rooms, even if others are waiting." It's also been reported that Target has been testing out designated nursing stations at some locations. That's something we'd love to see more of!
The "Dark Angel" actress has been outspoken and proud about breastfeeding her 7-week-old, sharing updates on social media before the Golden Globes, while watching Netflix and even after going to the spa.
Hayes, born on New Year's Eve, is Alba's third child with husband Cash Warren, joining daughters Honor Marie, 9, and Haven Garner, 6.
Despite all of her successes, Alba still feels all of the typical pressures of motherhood, impromptu nursing breaks included.
"Any mom who all of the sudden has little people that rely heavily on them for survival needs to maintain her own sense of self," Alba told TODAY. "You need to cut yourself some slack and bite off what you can chew. Things will be compromised and you just have to be okay with that."
"I just pray that my kids are happy," the strong mom said back in 2015. "If they're giggling more than they're crying, and if they're curious and talkative, then I know they're good."