Jessica Alba wowed when she hit the red carpet for the Baby2Baby Gala in Culver City, California, Saturday night.
The actress-turned-entrepreneur, who'll soon welcome her third child — and first son — with husband Cash Warren, showcased her baby bump in a gorgeous and glam black lace gown for the occasion.
Also stunning? Alba's confession that pregnancy typically leaves her feeling less than elegant, despite appearances.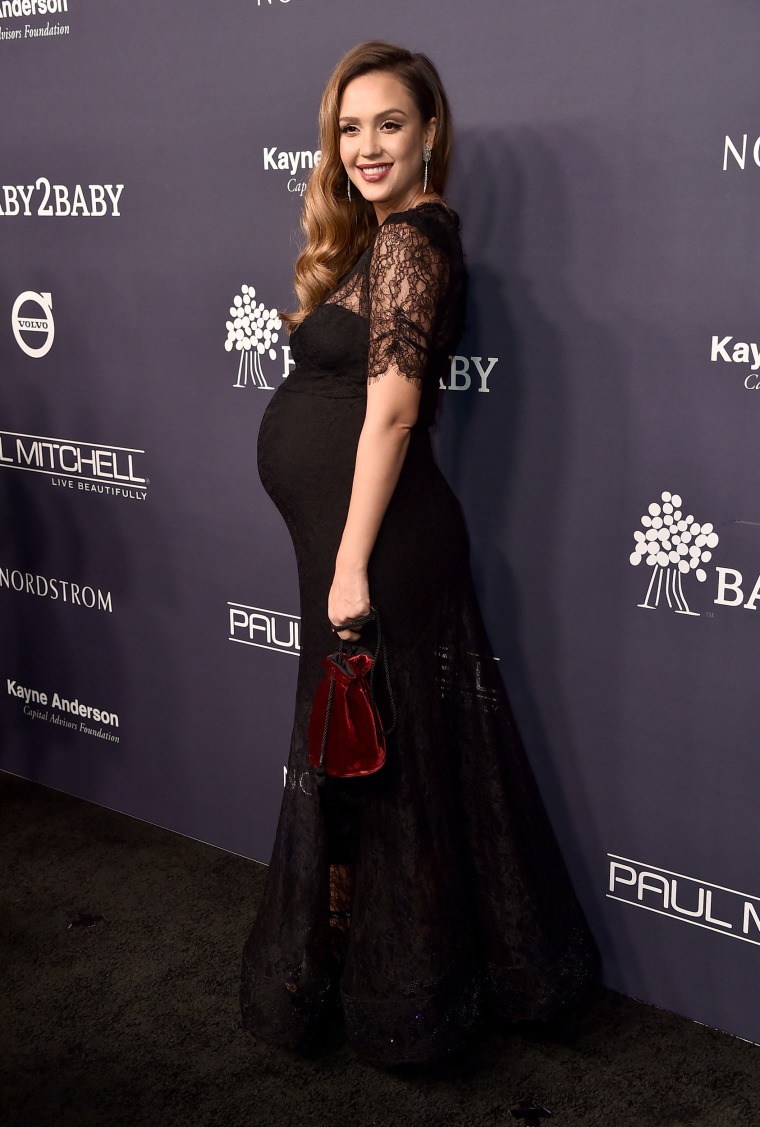 While it's hard to imagine the star looking anything but lovely, she opened up to reporters at the charity event and got real about how that night was a rare exception for her these days.
"I like that I actually feel glamorous," she told In Style. "I don't feel glamorous at all when I'm pregnant, so it's nice to kind of dress up and feel beautiful."
When she's not dressed to impress, the Honest Company co-founder said she typically feels "sort of like Humpty Dumpty."
"You just kind of feel like you're slothing around and hormonal, and nothing fits the same," Alba added.
So she appreciates the opportunity to go out looking picture-perfect mid-pregnancy.
"In this dress I actually feel kind of pretty," she said, "and yes, very glamorous."