Jessica Alba and her husband Cash Warren rang in a particularly memorable New Year's Eve on Sunday with the birth of their son, Hayes.
The 36-year-old actress-turned-entrepreneur introduced the new baby boy, the couple's third child, to the world on her Instagram account Monday.
"Best gift to ring in the New Year!" Alba captioned the adorable photo. "Cash and I feel so blessed. Haven and Honor are already obsessed with their new baby bro."
Hayes is the first son for Alba and Warren, who already have two daughters: Honor Marie, 9, and Haven Garner, 6.
"@cash_warren and I are officially going to be outnumbered," Alba wrote in an Instagram post in July, announcing her third pregnancy to fans.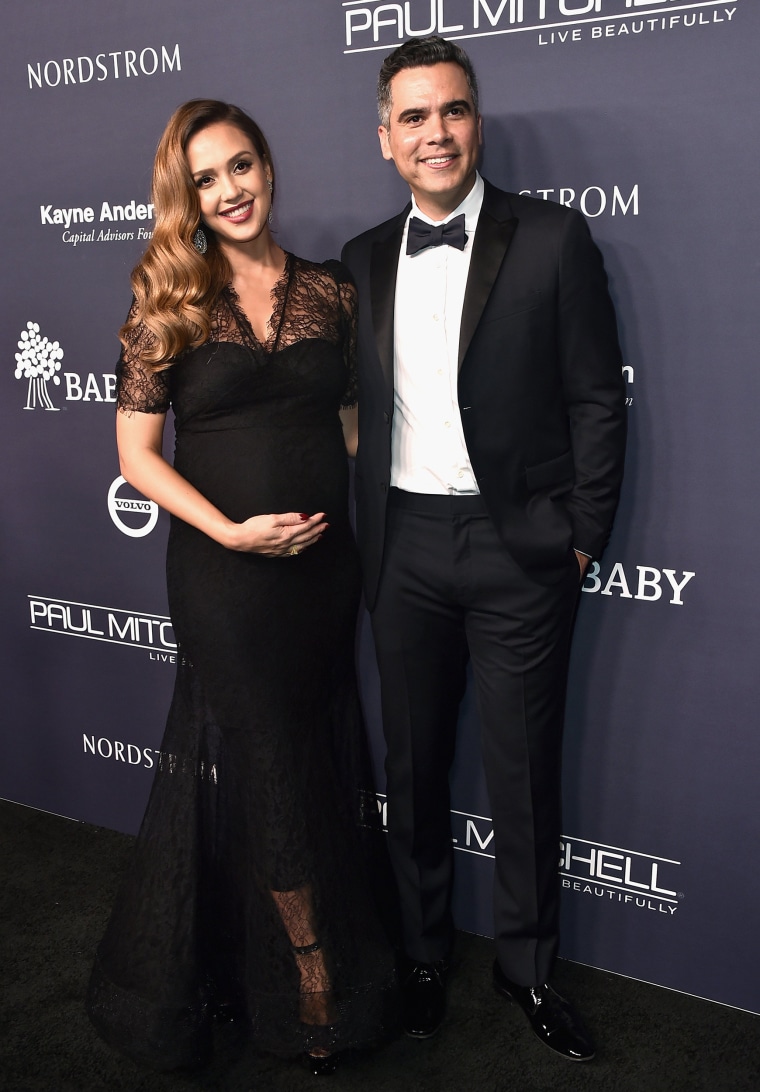 Warren, 38, penned his own emotional welcome to his son on Instagram.
"You sure know how to ring in the new year!" he wrote. "You showed up a few days early but we couldn't be any happier. Your Mamma is the strongest woman I know ... you're so lucky to have her by your side. You have two amazing sisters who already adore you and I know you'll be thankful to have them guide the way."
"On your first day of life, I promise to love you, to cherish you, and to provide you with a sandbox full of dreams to explore," he continued. "Welcome to the family my sweet baby Hayes!"
Now that her girls are a little older, Alba joked to Jimmy Fallon in an August appearance on "The Tonight Show" that she has forgotten how stressful it was to raise an infant.
"I have amnesia about having a baby, which is why I allowed this to happen," Alba joked as Fallon reminded her of the sleepless nights. "I don't remember any of it."
She'll soon be reminded!