Duggar daughter and new mom Jessa Seewald couldn't be happier about her bundle of joy. But she wasn't so happy about how things went on Nov. 5, the day her baby boy arrived.
What she'd hoped would be a peaceful and routine home birth turned out to be a long and hard labor that ended in a trip to the hospital.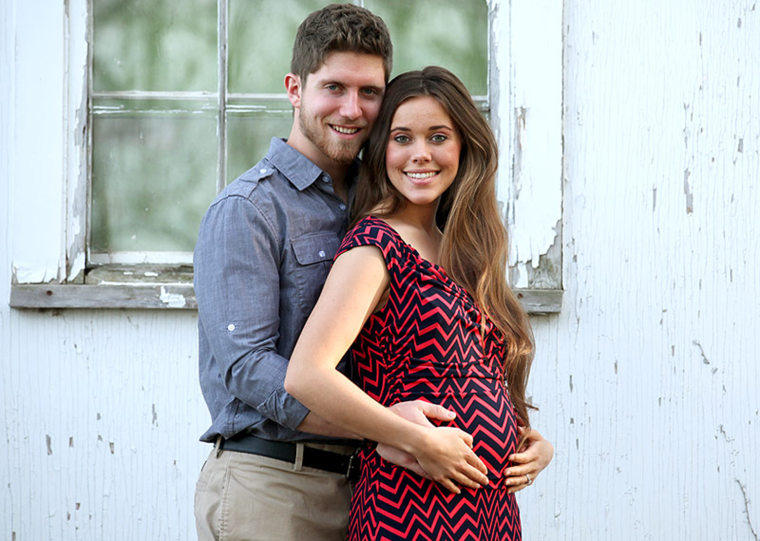 "It was very intense, very long," the 23-year-old told People. "Everything was different than I expected."
For husband Ben Seewald, the hard part was simply seeing her in so much pain.
MORE: Jessa Duggar Seewald and husband welcome their first child, a son
"I was trying to keep it positive," he said. There were a few times, she was like, 'I can't do this.'"
But like so many mothers who've endured difficult labor, after 10 hours, Jessa did indeed do it.
However, that wasn't the end of her difficulties.
MORE: Jill and Jessa are 'angry and hurt' in promo for new Duggars specials on TLC
Due to an unusual amount of bleeding after she gave birth, her own mom, Michelle Duggar, called 911 to have Jessa rushed to the hospital.
After a blood transfusion, mom was feeling better and she had both of her boys back by her side.
"I can't believe he's really ours," she said of their son. "It is so amazing. He's a miracle."
But what's his name?
Well, he doesn't have one yet. Mom and dad aren't rushing on the big decision either.
"We want to give him a strong name, with a lot of meaning," Jessa said.
After all, Ben added, "He is going to have this name for the rest of his life."
Whatever they end up naming him, for now, we'll just call him a beautiful baby — as the recent photos Jessa shared on Instagram prove.
"Every time I look into this precious little face, I can't believe he's really mine!" she wrote in a caption alongside one of the pics. "I feel blessed beyond measure! ? So in love!"