Last week, Jennifer Lopez celebrated a double delight in her life. Her twins, Emme and Maximilian, turned 9 years old.
To mark the occasion, she shared a heartfelt message on social media in which she thanked God for letting her be their mother, and during a Thursday morning visit to TODAY, she explained just how deep that gratitude runs.
"They just made my life so much better," she said as her eyes welled up with emotion. "I'm forever grateful that ... you know, I didn't have kids until later and so I almost thought that it wasn't going to happen for me, so I'm very aware that I was blessed with that. It could have been something different."
RELATED: Jennifer Lopez opens up finding love and looking flawless
Lopez was 38 when she and then-husband Marc Anthony started their family.
"I don't take it for granted one day," she said of her good fortune as a mother — and a particularly busy mother at that.
In addition to the usual mom duties, she's busy working on her NBC crime drama "Shades of Blue," recording a new Spanish-language album, preparing to star in the next NBC musical "Bye Bye Birdie Live!" and she has her very own Vegas show.
"It is a little bit insane," Lopez admitted. "I take it one day at a time. Me and the kids are like gypsies. We're traveling all over the place, just getting it done, doing the best we can."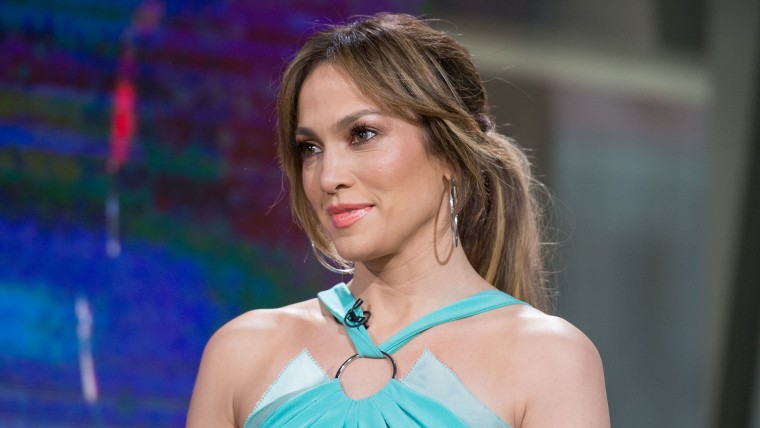 But she doesn't consider being busy a burden.
RELATED: 'They save me': Jennifer Lopez on why 'True Love' comes from her kids
"I love what I do, and I feel so fortunate to do it for so long and to keep being inspired and to keep trying to push the envelope and to keep trying to be better — not just as performer and an actress and a singer, but also as a person."