As a mother of three, Jennifer Garner knows the exasperation of convincing kids to call it a night, which may be why her reading of the profane children's book "Go the F--- to Sleep" is as convincing as it is amusing.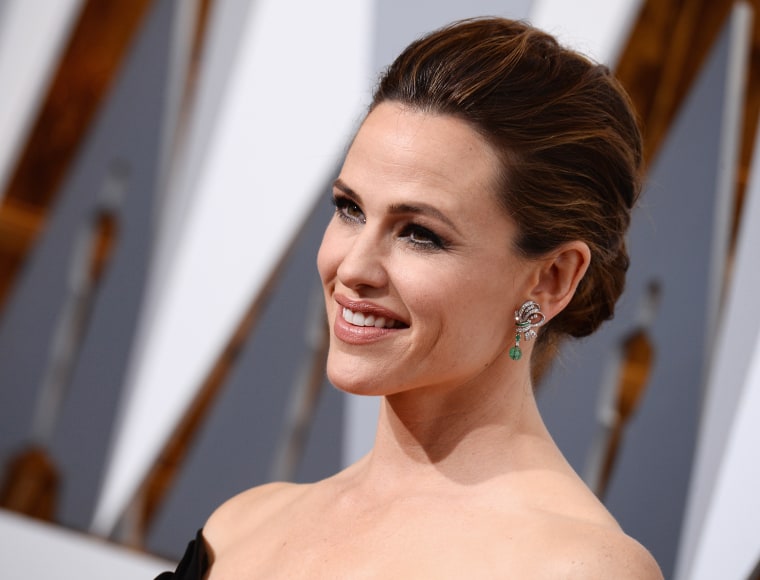 The "Miracles from Heaven" star uses decidedly non-angelic language for her hilarious storytelling session with Vanity Fair, which posted the funny video online Tuesday.
RELATED: Jennifer Garner takes children to church every week after 'Miracles from Heaven'
Since Adam Mansbach's 2011 children's book is famous (and celebrated) for being laced with profanities — thanks largely to Samuel L. Jackson's reading thereof and a subsequent interpretation by "Reading Rainbow" host LeVar Burton — exercise caution if you choose to watch Garner's take below.
"The cats nestle close to their kittens now," says Garner, book in hand, while reclining on a pool chair. "The lambs have laid down with the sheep. You're cozy and warm in your bed, my dear. Please go the f--- to sleep."
After reading the book's final stanzas, Garner declares, "The end. Good night," then laughs and offers a playful kick toward the camera.
The video serves as a fun postscript to Vanity Fair's ubiquitous Garner cover story, which was published last week and yielded revealing quotes about her 2015 split from Ben Affleck and their shared vision for their kids: Violet, 10; Seraphina, 7; and Sam, 4.
RELATED: Jennifer Garner on Ben Affleck: 'He's the love of my life'
But to whom does Garner turn when she's the one who can't get any shut-eye? "When I can't sleep — and I am not someone who typically has that problem, but I really have in the last year — and I need something to switch my brain off, it has been Tina Fey and Amy Poehler," Garner told the magazine. "God bless those girls. I used to think I would never watch television on my phone, but there I am, because I am sleeping next to my daughter. … I'm happy to have her; she's happy to have me."
Follow TODAY.com writer Chris Serico on Twitter.