Like mother, like son!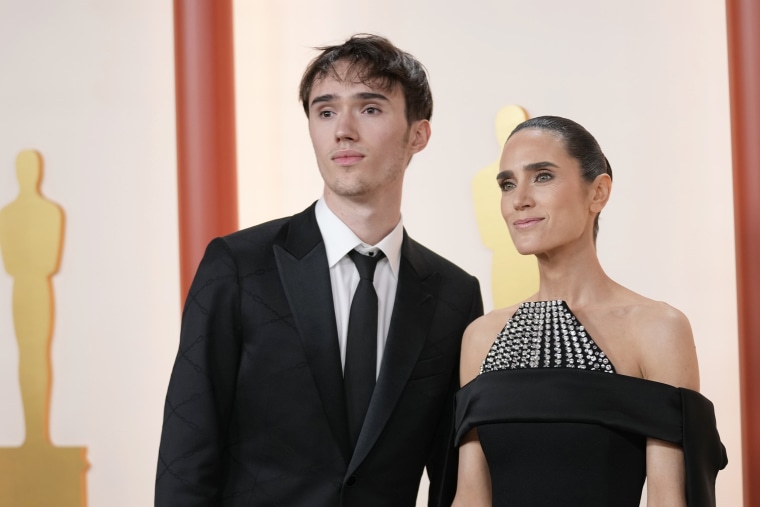 Jennifer Connelly walked the red carpet with her son Stellan Connelly Bettany, 19, at the 2023 Oscars on March 12, and the family resemblance was unmistakable.
The "Top Gun: Maverick" star, 52, looked stunning in a black, off-the-shoulder gown with an embellished front panel.
Stellan echoed his mom's timeless look in a classic black suit and tie.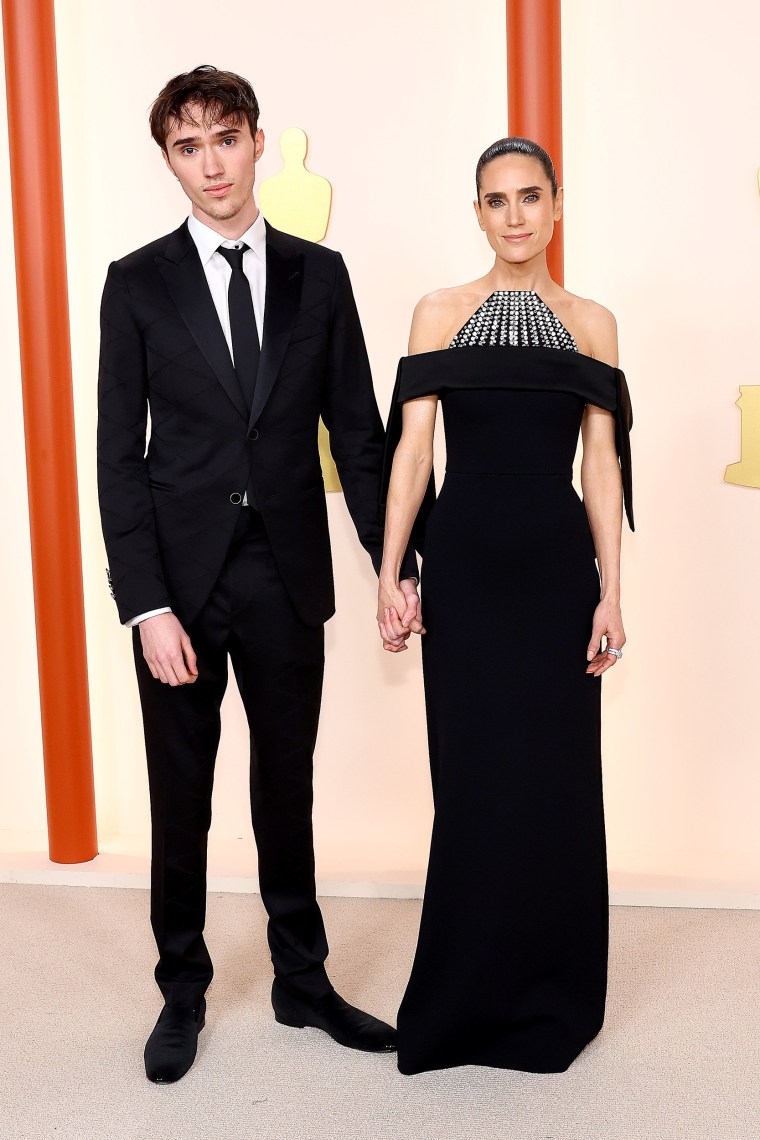 The teen has clearly inherited many of his mom's features, including her dark hair and signature brows.
Their sweet bond was on display as they held hands on the red (or beige) carpet. 
"Me and my mamma," Stellan wrote in his Instagram story, sharing a photo of him and Connelly at the Oscars.
Connelly shares Stellan, as well as 11-year-old daughter Agnes, with her husband, actor Paul Bettany. Connelly also has son Kai Dugan from her previous relationship with photographer David Dugan.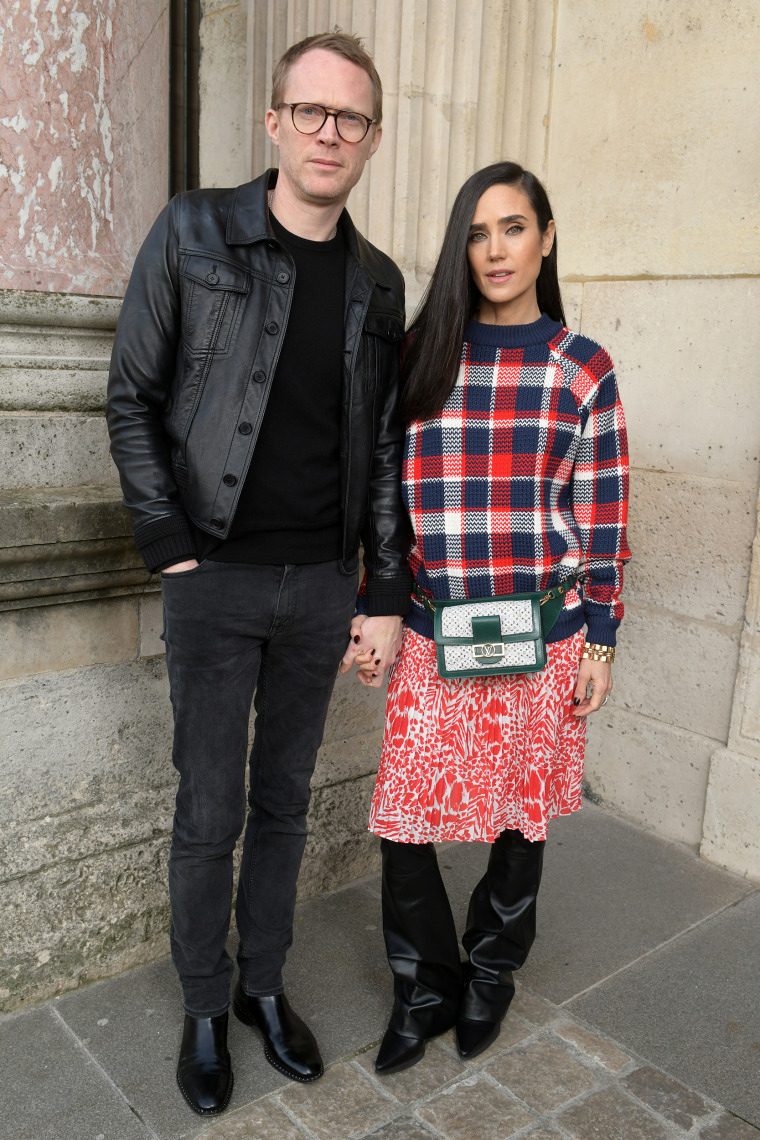 Stellan is a classical musician and composer, and is currently a student at the prestigious New England Conservatory in Boston, according to his Instagram page (where his dad frequently drops in to post proud comments).
He has made occasional public appearances with his mom in the past, including at Paris Fashion Week in 2016, when he was 12.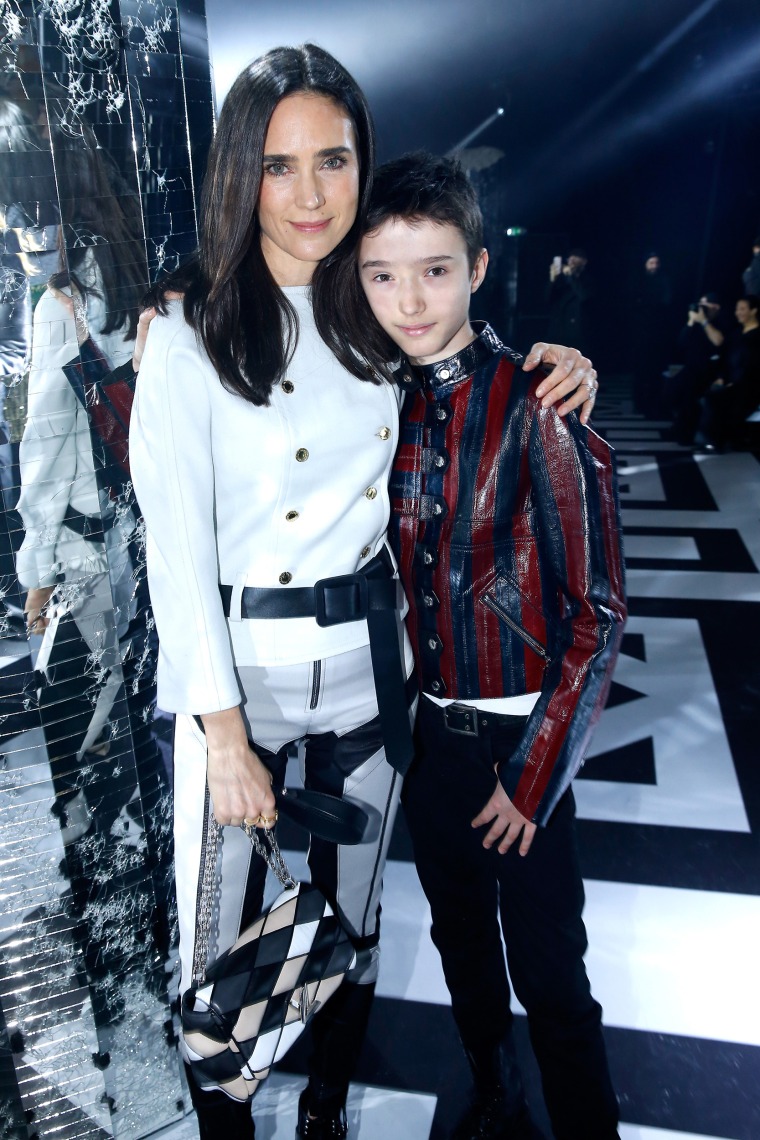 Connelly was not the only celebrity to make the 2023 Oscars a family affair.
Angela Bassett, who was nominated for best supporting actress for her role in "Black Panther: Wakanda Forever," was joined by her husband, Courtney B. Vance, and their 17-year-old twins, Bronwyn and Slater.
Brendan Fraser also walked the red carpet with two of his sons, and Colin Farrell twinned with his 13-year-old son, Henry, in velvet tuxedos.
Other stars including, Julia Louis-Dreyfus, Salma Hayek and Andie MacDowell, also brought their children to Hollywood's biggest night.
Related: