The TODAY baby boom continues!
TODAY anchor and correspondent Jenna Wolfe announced Friday that she and her partner, NBC News foreign correspondent Stephanie Gosk, are expecting a baby girl in February! 
"Harper is going to be a big sister," Jenna announced from the Orange Room. "I figured I got pregnant, I did it right the first time. I'm just going to do the exact same thing again and we're going to hope for the best."
Pencil in another playdate for Vale Guthrie Feldman, Savannah's baby, and Carson's daughter London Rose Daly, born last week and this week, respectively.
"We're actually going to [have the baby] here in the Orange Room," Jenna joked of joining the TODAY baby boom.
This will be the second child for the couple. Big sister Harper Estelle Wolfeld Gosk just celebrated her first birthday on Thursday.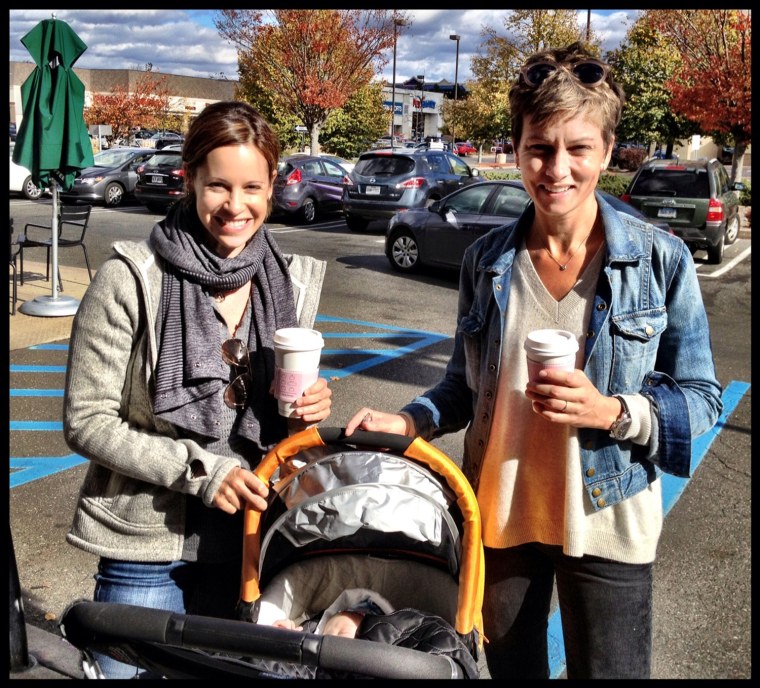 Jenna shared the ups and downs of her pregnancy and first year with Harper on her TODAY.com blog, from her cravings for cold cereal and bagels to the not-so-fun experience of being pregnant during a heat wave. She's written about the hilarious chaos that comes with bathing a baby, filling up her camera with baby pictures, the emotional turmoil that she experienced leaving Harper for an overnight trip and her efforts to get her body back after pregnancy.  
"If someone asked me today what parenthood is all about, I'd have to shrug my shoulders real high, smile real big and hug Harper real tight," Jenna wrote last September. "I don't know the first thing about parenthood, nor do any other first-time moms and dads. But you get up every day and you feed your child and you change her diaper and you love her unconditionally and everything else will find a way of working out."
Read more: Jenna's pregnancy and new-mom blog
And now she and Stephanie are gearing up to do it all over again. Send your congratulations to Jenna and Stephanie on Facebook and Twitter.