Editor's Note: Jenna is blogging about her adventures through pregnancy. Here's this week's installment of Jenna's (Baby) Food for Thought.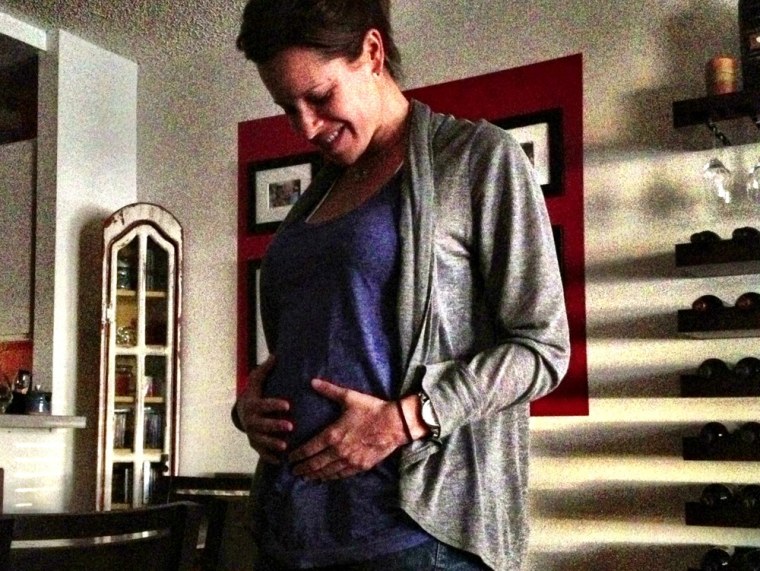 Reality check: A small human will be coming out of my body in less than four months. While I should be running to sign up for classes to learn how to breathe and breast feed and swaddle, I'm instead juggling a dozen other items on my spinning plate: TODAY work, personal training, hosting three upcoming events, emceeing a kidney foundation walk, writing scripts, running to ultrasound appointments, packing, unpacking, organizing our move into the new apartment, traveling for shoots, blogging, finding clothes that fit me, finding food that feeds me, finding bathrooms every three city blocks ... there's a lot of "finding" when you're preggers.

I'm sure I'm not doing any more than any other pregnant woman but I just thought I'd share.
And while I'm sharing... brace yourself now for some raw questions I've been asking myself of late:
When did I go from "Woohoo!! I'm having a baby!" to "Wait, what's happening here?"

What if nobody shows up to my baby shower?

When is my baby shower?

What if TODAY suddenly loses interest in my sense of humor?

What if NBC forgets about me when I'm on maternity leave?

How will I know what to do once this baby is born?
What if we hire a bad nanny?
What if my parents don't like the name we picked out?
How come they never put outlets close enough to the beds in hotel rooms to actually reach your device?
What if my kid falls out of the sling or the Baby Bjorn or even my arms?!?

What if my kid looks strange?

What if my kid acts strange?

What if she's obsessed with the color pink? And ballet dresses? And tutus?

What if she doesn't like me? What if she asks about her father? What if she asks about sex?!?

What if she's unhappy? Depressed? Or (gosh forbid) not funny?

What if my body doesn't pop back into shape as everyone swears it will?

What if my pregnancy brain doesn't ever go away?

What if I'm the only TODAY personality NOT to appear on Michael J. Fox's new sitcom when I have been his biggest fan since I was 8 years old?

What if the lady at the place where we baby-registered bamboozled me into signing up for things I'll never need? (Blue nipple gel-pad pre-breast feed warmers? I registered for three. Sucker!)

What if Steph and I start fighting over sleep schedules or diaper changes or who's going to breast feed? (I guess it would be funny if Steph breast fed... considering I'm having the baby)

What if I get crazy postpartum emotional like they do in the movies? #keepyourdistance

What if my favorite show, "VEEP" doesn't return for another season? (#sadSundaynights)

Why is it hard for people to believe that Erica Hill and I are very good friends? (#WeAre)

What if I never fully grasp the concept of the hashtag?

What if and why and how come and when?

So many questions are popping around between my ears of late. I can't imagine I'm the only one riding down this road of self-doubt months before giving birth. I can however assure you I'm the only one doing it in Terminal B at Chicago's O'Hare Airport right now with an iPad on my lap, iPhone to my ear, 300 coughing passengers milling about right around me, and incessant announcements about gate changes. It's chaos here... much like my life is right now.

These are my last months - ever -- without a child. Have I crossed everything off my pre-offspring to-do list? Probably not. But at this point, it is what it is. My next few months of days and nights are awfully full, and while I plan on working right up to the very end (PUSH!!), I don't need this kid coming out a stress case.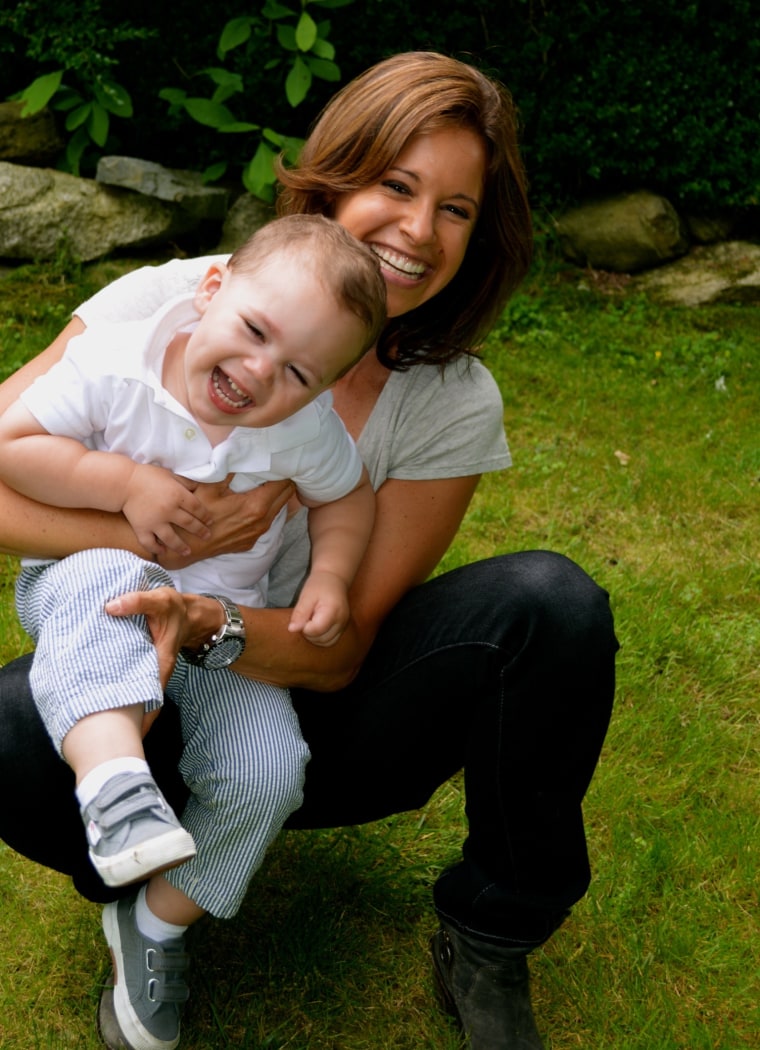 My partner Steph says I have to learn how to say NO sometimes. I don't know what she's talking about, I say NO to her all the time. (Joke!)
I know I need to slow down. I know I need to downshift. I know I need to smell the roses. It's hard for me, though. If I'm not on the move, I'm not me.
But for sake of this unborn child, and Steph and my sanity, I will make an effort these last few months to yank on the reins a bit.
Right after I finish this blog. And board my flight home from this shoot. And go food shopping. And write my script for this weekend's show. And....
Hey moms, what did you worry most about before having a baby? What are your tips for Jenna? Tell us on Facebook.