Jenna Dewan showed off her growing baby bump in a beautiful red flowing gown at the E! People's Choice Awards on Sunday night.
The actress and her boyfriend, Steve Kazee, are expecting their first child together. Dewan has a 6-year-old daughter, Everly, with her ex-husband, Channing Tatum.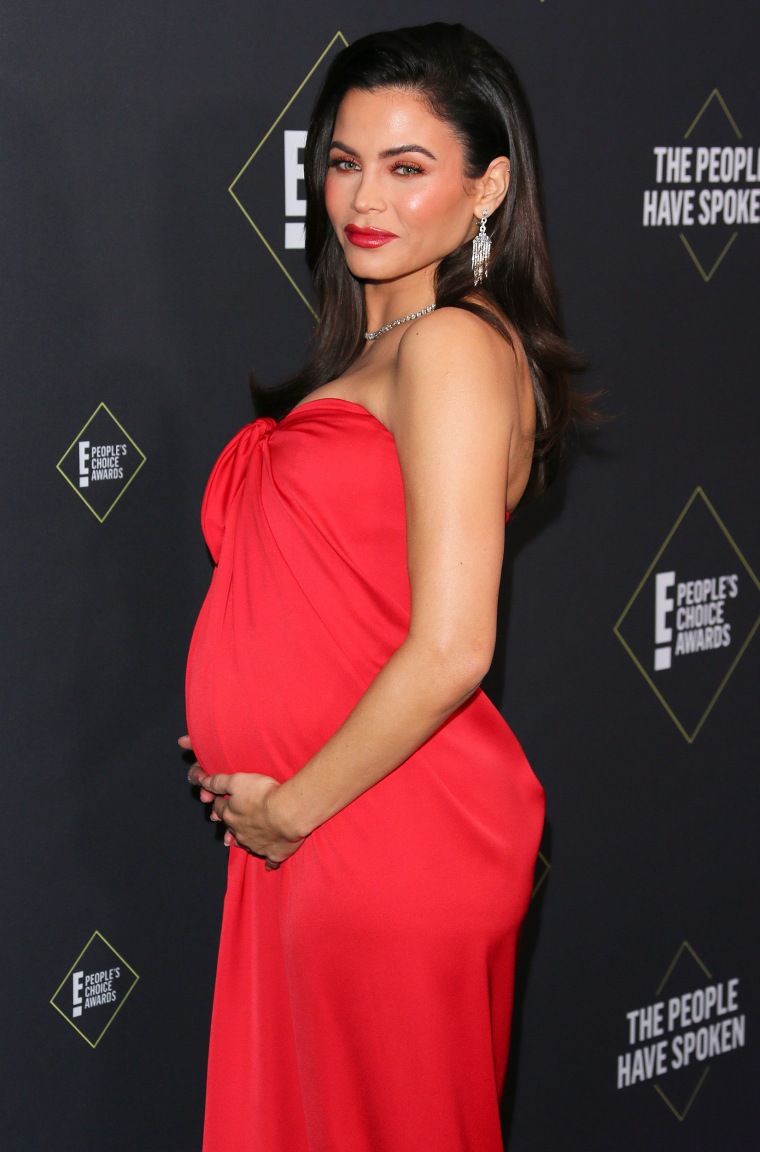 Dewan cradled her bump as she posed for pictures in the strapless number in the press room. The actress announced she was expecting back in September.
"Becoming a mother is quite simply the absolute best most incredible thing that has ever happened to me," she wrote at the time. "@stevekazee you are a gift from above and i couldn't be more excited to be expanding our family together...! Thank you guys for all the love!!"
Later Sunday night after the awards show, she posted a photo to Instagram stories showing her snuggling Everly in bed.
"What it's all about," she captioned the pic.
She followed that post up with a screen shot of a text from Kazee: "You mean it's not all about your man who is driving all over the valley to find you a (El Pollo Loco) burrito?"
Pregnant stars, they're just like us! Late night burritos are always a must. Congrats to the happy couple!