Last month, Jenna Dewan and her husband of nearly nine years, Channing Tatum, announced they were going their separate ways, and while that news prompted some fans to declare that "love is dead," Dewan certainly doesn't feel that way.
In fact, her greatest love of all is still right by her side — her 4-year-old daughter, Everly.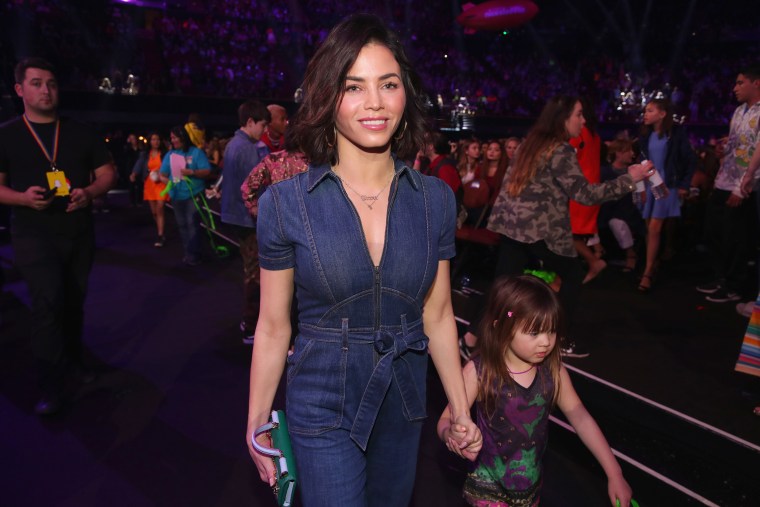 The actress and "World of Dance" host opened up about the child she shares with Tatum and the joys of motherhood when she spoke to reporters at the 15th anniversary party for Vegas magazine Friday.
"Everly is the love of my life," Dewan told Us Weekly. "I love being her mom. She is so energetic and creative. She's going through a destructive phase, because she loves taking things apart and putting something else together, creating. She wants to explore and transform everything around her."
And as a creative performing artist herself, the 37-year-old mom is in awe of her little girl's talent.
"She's very creative and crafty," Dewan continued. "She's always making something for me. I have a slew of things hanging in my trailer: pictures or necklaces. She likes to take anything and make something from it. Lots of repurposed artwork happening at home."
And Mother's Day brought another treasure into the life of the woman who's also the cover star for the Vegas anniversary issue.
"(Everly) woke me up to show me that she'd made me a card," she recalled. "It was really cute. I couldn't believe how cute it was. She put stickers and signed her name and she wrote the year. So, that's being kept forever."
Of course.
And soon, Everly, who Dewan called her "top priority," will expand her artistic repertoire even more and follow in her parents' skilled footsteps on the dance floor.
"She's always into something," Dewan said, speaking to People magazine at the same event. "She's very distractible, but she does have her first dance recital coming up, and I'm probably a little too excited — like I'm trying to contain my own excitement."
As for Everly, in true 4-year-old fashion, "She's just excited about the costume."