The Bush family just got a little bigger.
TODAY correspondent Jenna Bush Hager gave birth Thursday, Aug. 13, to a girl, Poppy Louise Hager, who weighed 7 lbs. 9 oz. This is her second daughter with husband Henry Hager.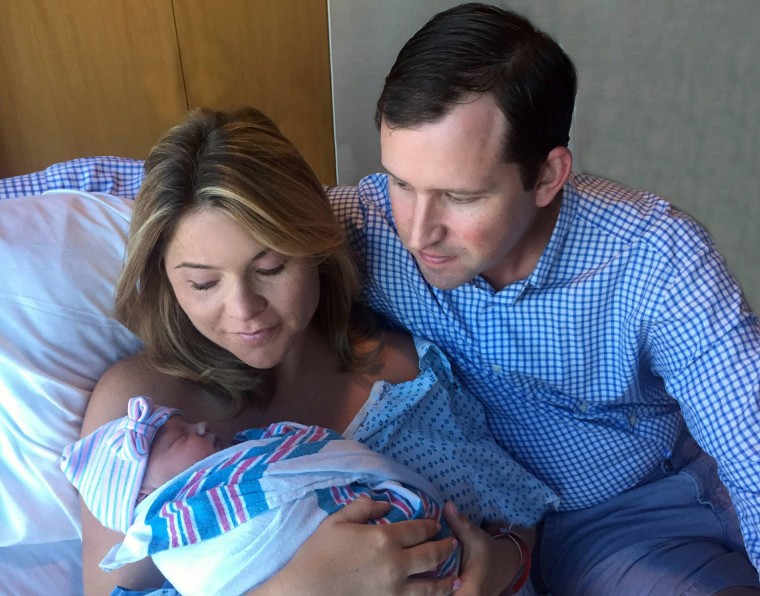 The new bundle of joy is named after Jenna's grandfather and former President George H.W. Bush, whose nickname growing up was "Poppy."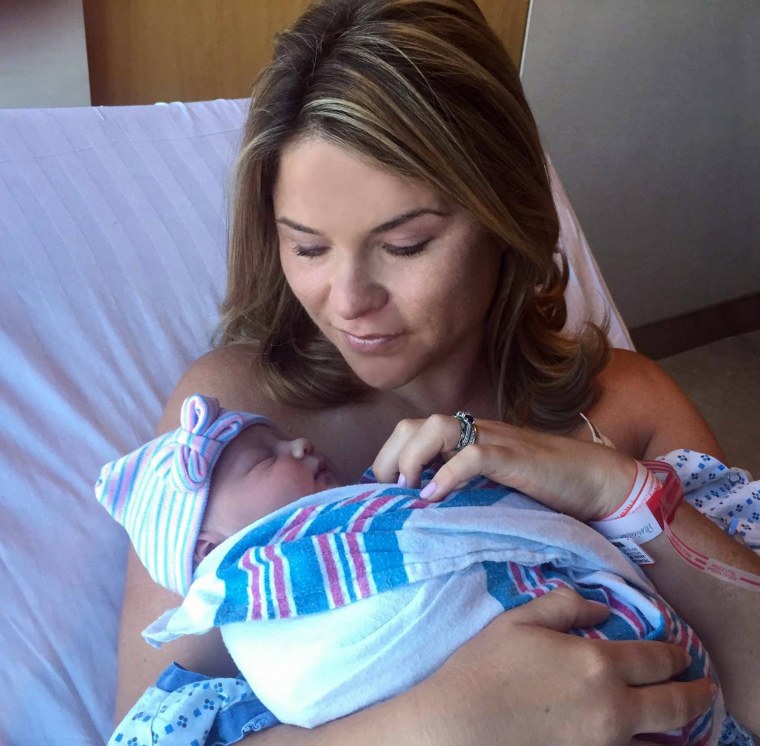 "We are proud to name her after a man we so adore," Henry told TODAY. Poppy's middle name, Louise, is in honor of Jenna and Henry's grandmothers' middle names, Louise and Lewis.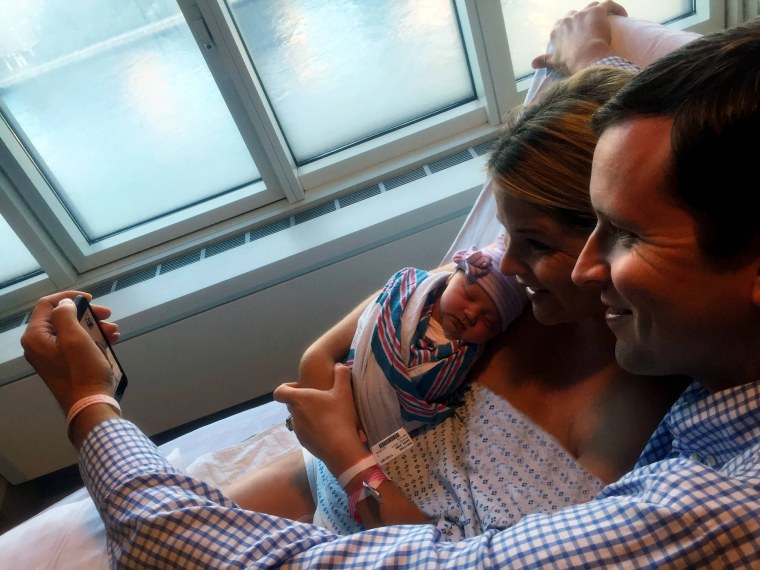 "We are thrilled," Henry said.
The new baby joins 2-year-old sister, Mila, who helped announce the news about her "baby sissy" in a home video Jenna shared on TODAY back in April.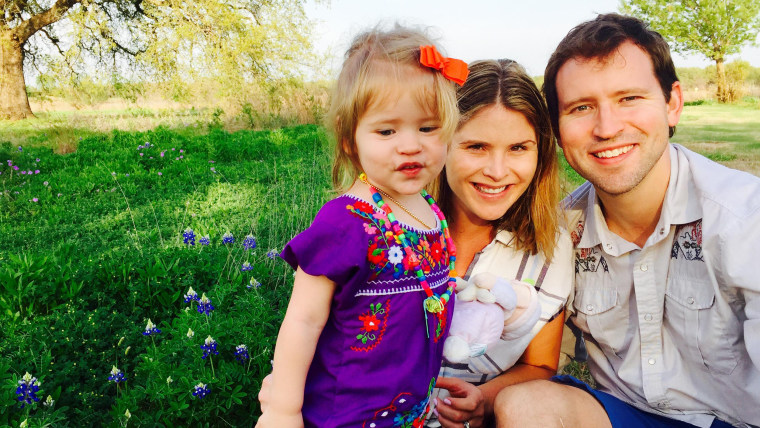 Poppy also shares a birthday with another adored little girl, Savannah Guthrie's daughter Vale, who was born Aug. 13, 2014.
After Jenna finished her last segment before leaving for maternity leave, TODAY anchors showered her with baby gifts and surprised her with a phone call from a pair of former first ladies: Laura and Barbara Bush, her mom and grandmother.
"We're calling in just to give her lots of love, and tell her we can't wait to see that new baby," Laura said on the phone.
"I can't handle this!" an emotional Jenna kept repeating.
Jenna and Henry Hager, who got married in May 2008, welcomed their first child on April 13, 2013. Margaret Laura, or "Mila," was named after both of her grandmothers.
In a recent blog post Jenna wrote for TODAY's Parenting Team, she said her goal for the summer was to slow down and spend every moment possible with Mila.
"I want to enjoy every moment of our last summer as just the three of us," she wrote about hoping to overcome her tendency to over-plan her life.