We should all be so fortunate as to have two former first ladies call us up at our workplace to wish us well on our impending maternity leave!
But Jenna Bush Hager doesn't see Barbara and Laura Bush that way: To her, they're Gammy and Mom, and both women gave the TODAY correspondent a special send-off on Monday's show with a surprise call.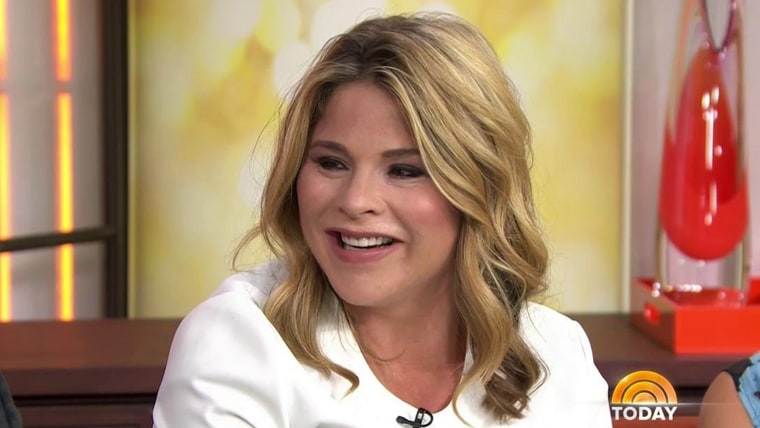 Jenna had just finished her segment on Reese Witherspoon when the anchors showered her with gifts in advance of her maternity leave. (Jenna is due to have her second child, a baby girl, with husband Henry on Aug. 13; big sis Mila is 2 years old.) But then came the real gift: a call from her loved ones.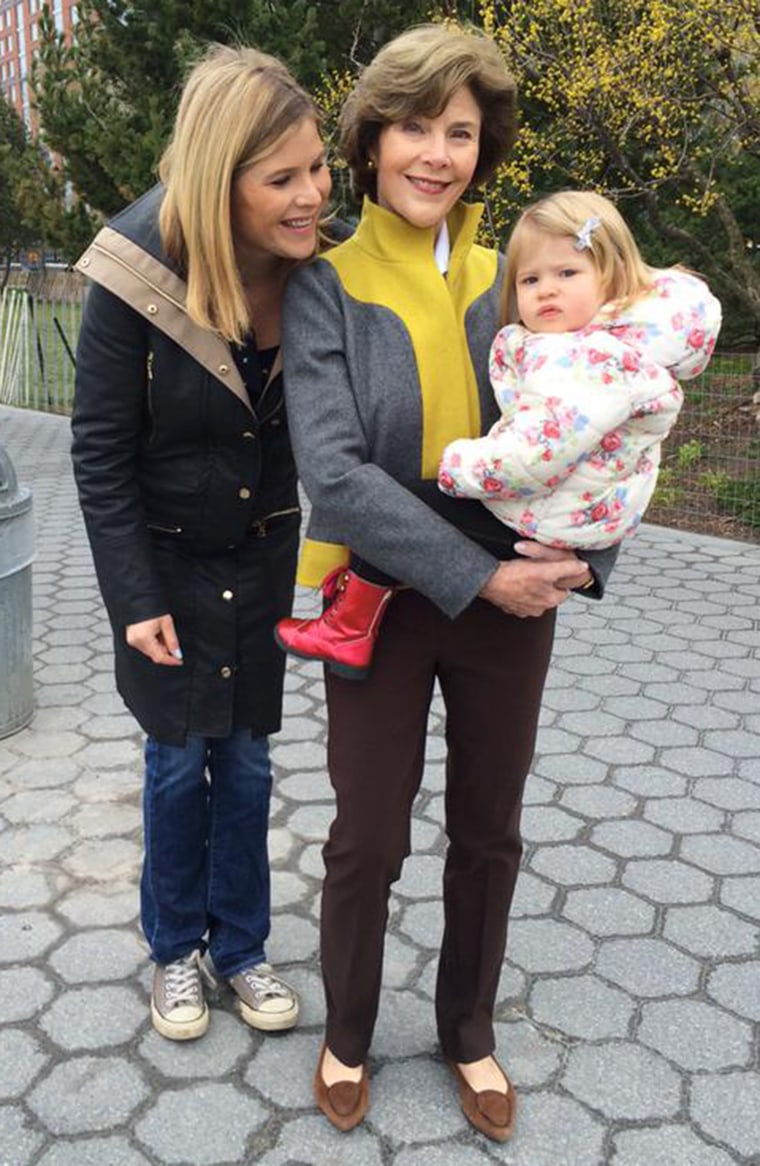 "We're calling in just to give her lots of love, and tell her we can't wait to see that new baby," said Laura on the phone.
MORE: Watch Jenna Bush Hager's cute announcement of second pregnancy on TODAY
Weepy, Jenna kept saying, "I can't handle this!"
"One thing we know the Bush ladies know how to do is raise beautiful little girls," said Savannah Guthrie.
But Barbara wasn't going to let her get away with that: "Wait a minute," she jumped in. "We're not bad on boys!"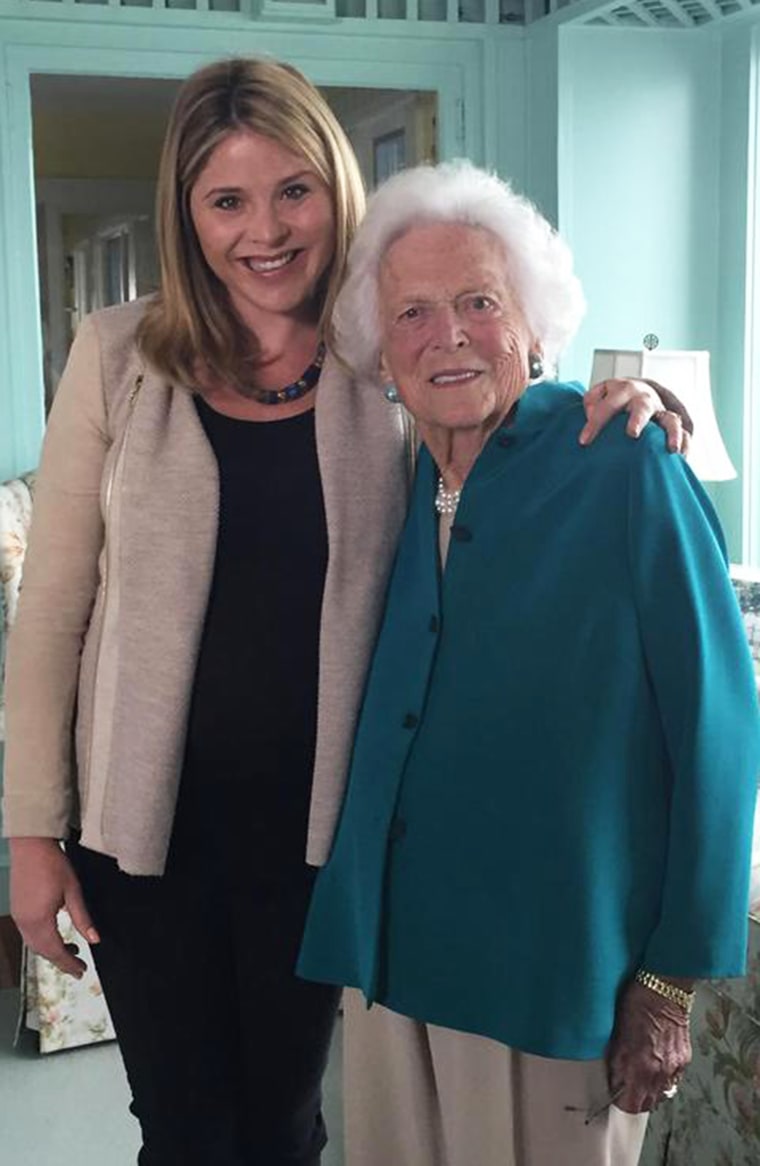 Fair enough.
Good luck, Jenna! We'll miss you while you're away!