Jenna Bush Hager is making sure to spend some quality time with the original Jenna in the family.
The TODAY correspondent shared some sweet photos on Instagram from her visit to Midland, Texas, to see her 99-year-old grandmother, Jenna Welch, the woman she is named after.
"Holding onto my namesake 99-year-old, Jenna Welch,'' she wrote. "She never graduated from college but never stopped learning: she taught me every constellation in the night sky and about beautiful foreign lands she would never get (to) visit. I loved seeing her today in Midland."
Welch is the mother of former first lady Laura Bush, who is the only child of Welch and her late husband, Harold, who died at 82 in 1995.
She is Jenna's lone surviving grandmother following the death of Barbara Bush at 92 in April. Jenna's twin sister, Barbara, is named after the late first lady.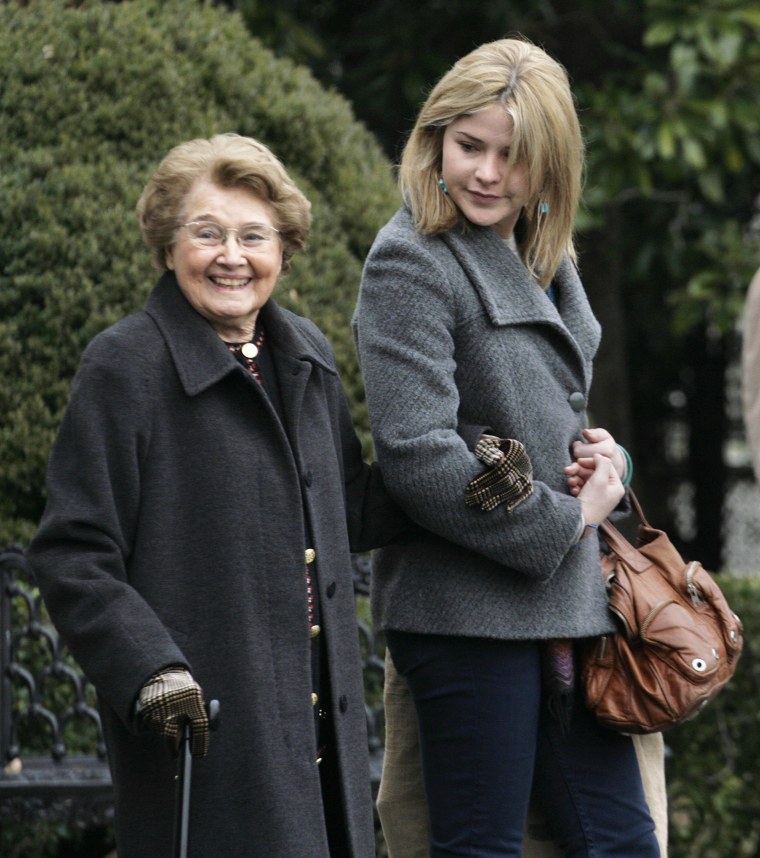 Laura Bush has often spoken about how Welch helped foster her love of reading and academics while growing up in Midland. Laura Bush, who later worked as a second-grade teacher and a librarian, then passed that passion for books on to Jenna.
Welch has also been an inspiration for Laura Bush in her passionate advocacy in the fight against breast cancer, which included the founding of the Laura W. Bush Institute for Women's Health at Texas Tech University in 2007.
The Jenna Welch Women's Center was also opened in Midland in 2010 to provide medical care for women under the umbrella of the Texas Tech University Health Sciences Center.