/ Source: TODAY Contributor
Could a third (or fourth!) child be in the future for TODAY's Jenna Bush Hager?
Three is "a good, round number," Jenna said, jokingly, to fellow TODAY Parenting Team contributors Cat Belknap and Nat Telfer in a Facebook Live chat. Jenna, herself a twin with sister Barbara Bush, said she wouldn't rule out having more children and she'd totally be tempted if she knew she would have twins.
"I would have twin boys if I could," Jenna said in the chat.
Jenna traveled to Toronto to tape a future TODAY show segment with the comedic moms, known as Cat & Nat to their online parenting community. They presented the TODAY anchor with a Canadian version of a Bloody Mary — made with vodka and Clamato juice — and quickly got down to business, chatting with the mom-of-two about everything from current events to parenting hacks.
Jenna's second child, Poppy, turns two this month, so she was quick to offer her opinions on planning birthday parties for little ones.
"I believe that less is more the younger they are," said Jenna. "Because if you start expectations really high, what do they want for their Sweet 16?"
Never miss a parenting story on TODAY.com! Sign up for our newsletter here.
If she does go for baby number three, Jenna added that she won't be sharing her baby name choices ahead of time.
"This is my big belief — you don't tell anybody what you're naming your child before they're born because everybody has an opinion," said Jenna, adding that she kept her daughters' names a secret from everyone — including her parents — until their birth.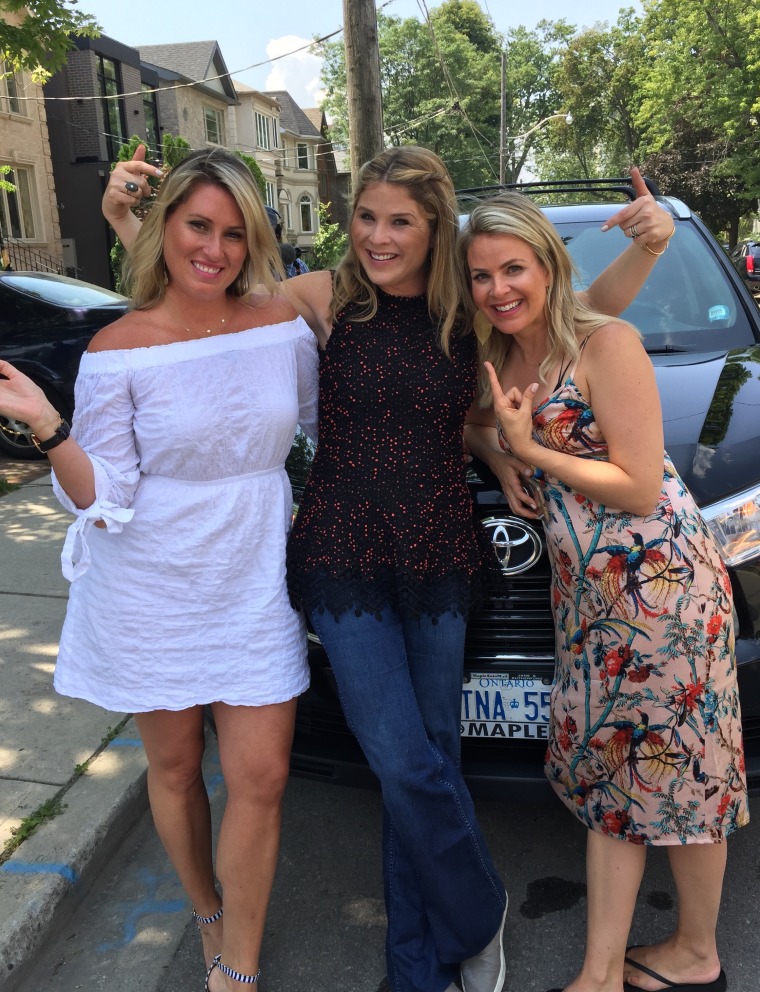 Cat & Nat viewers asked Jenna about her own mom truths, her best motherhood hack and how she handles toddler tantrums.
Jenna shared her favorite mom hack: "I like to cut pizza that I order for my children with scissors."
And when it comes to toddler tantrums, the mom of Mila, 4, and Poppy, 1, takes a no-nonsense approach.
"Listen, I will say one thing not to do — do not give in," said Jenna. "You cannot negotiate with them. Let them have the tantrum and don't say, 'Hey, honey, if you stop I'll give you a lollipop.' You do not reward bad behavior in my household."