Having a birthday so close to a holiday like Thanksgiving has its ups and downs. For one thing, everybody's celebrating something else!
On the other hand, if you're TODAY's Jenna Bush Hager, it means you often have your family close by to help you honor your big day.
Jenna turned 37 on Sunday while the family was gathered at the Greenbrier Resort in West Virginia, and that meant she could step out for a quick drink with husband Henry, 40. She returned to a special surprise from daughters Mila, 5, and Poppy, 3.
"They decorated my room in the hotel," she recalled on TODAY Monday. "I came back after a cup of mulled wine ... or two, and my door had streamers on it!"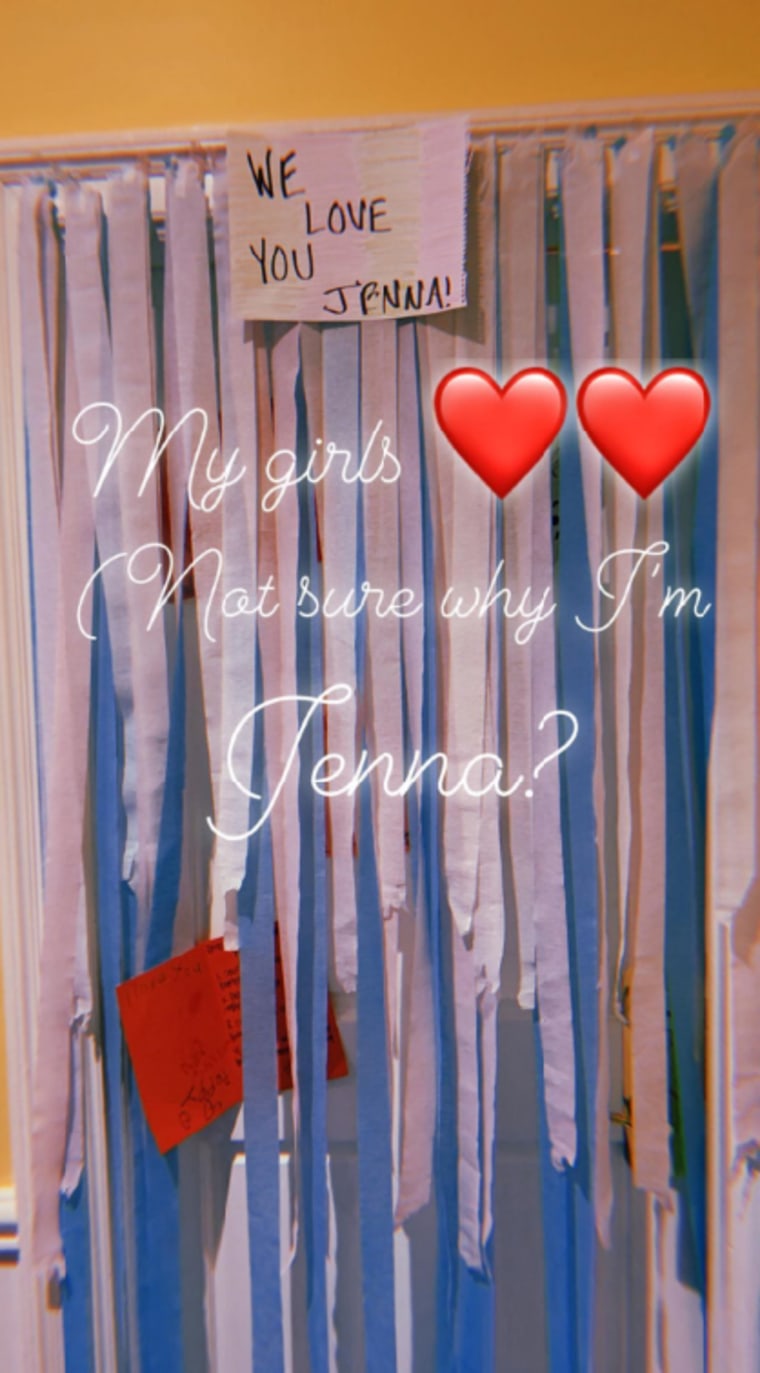 It also said "Happy Birthday, Jenna," which she found amusing; her daughters don't usually call her by her first name.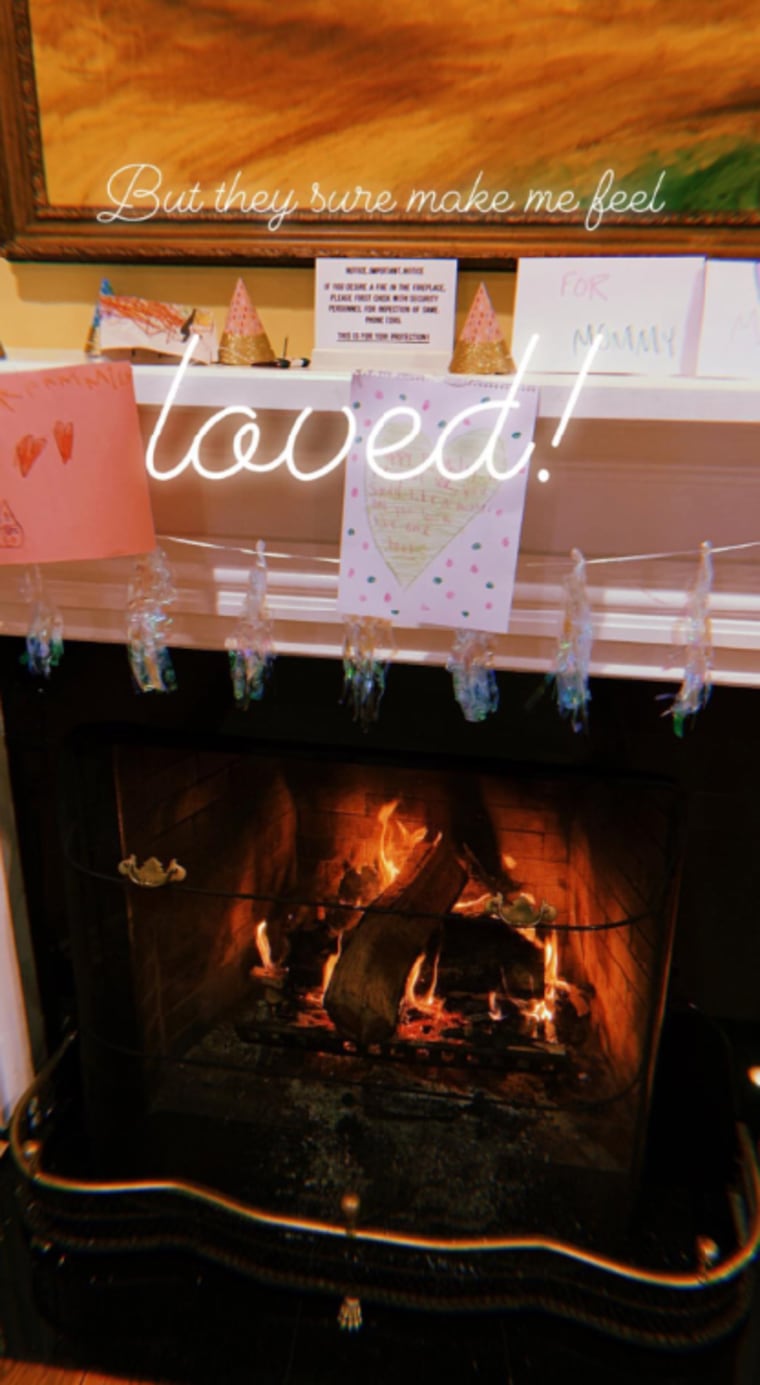 In addition, the girls had decorated the fireplace and written a note "of four reasons they liked me or love me, and the fourth one was that without me, they would be in an orphanage."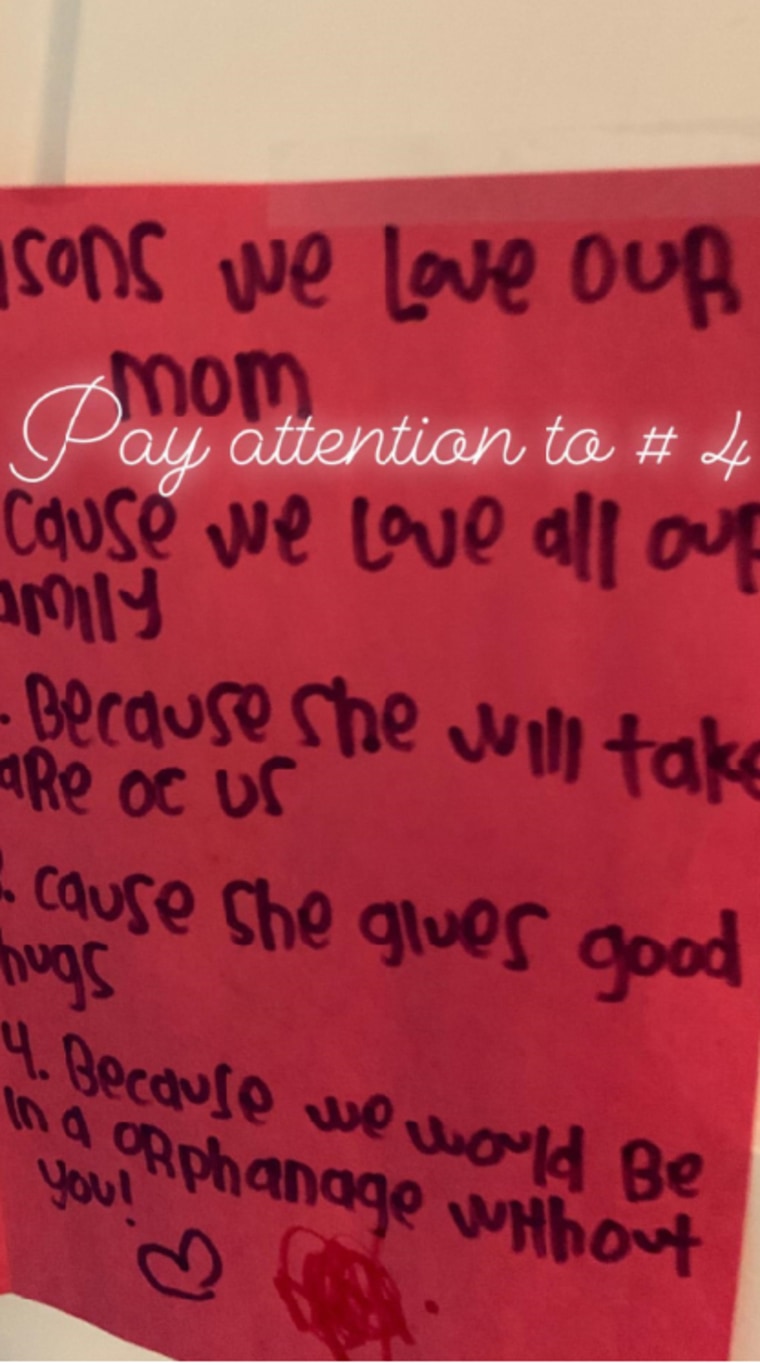 A second note was pure goofiness, as the girls went to a classic standby birthday rhyme: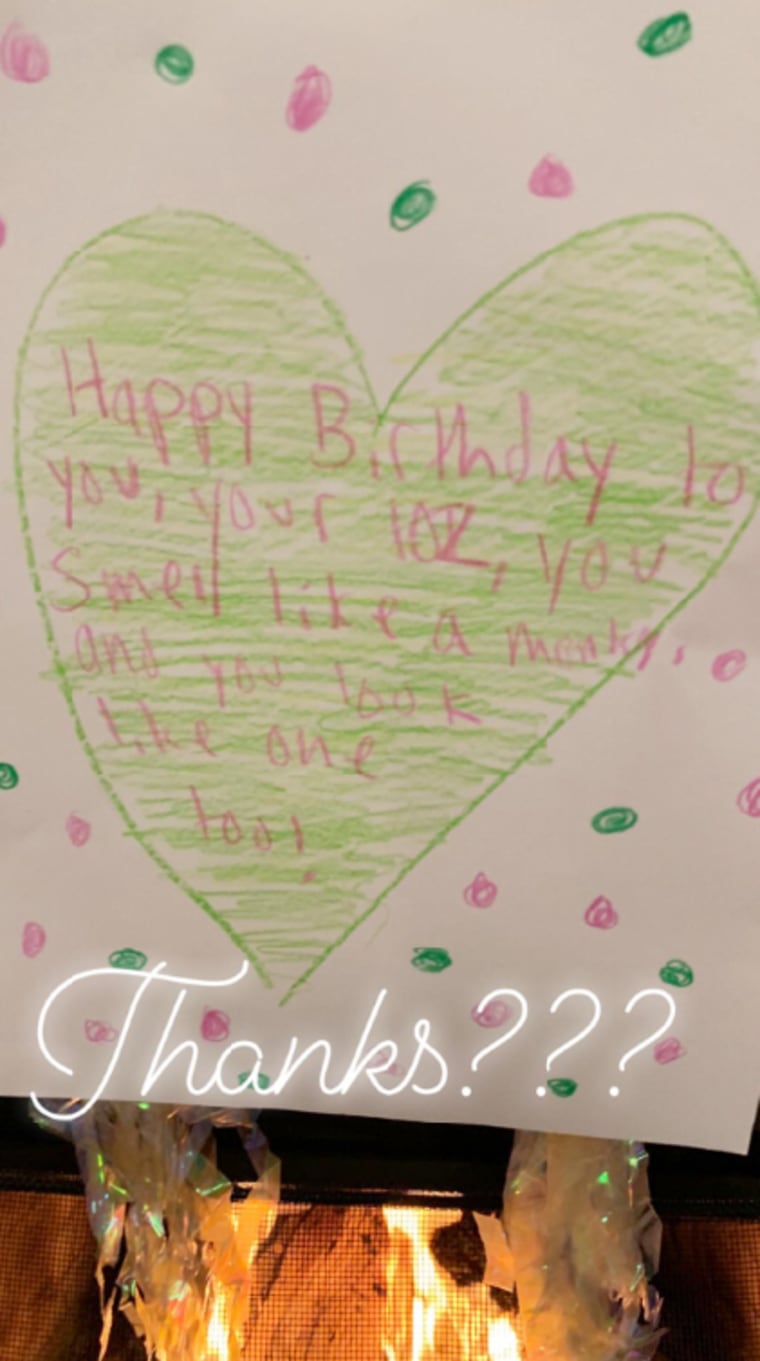 "My mom was like, 'They may be slightly dramatic, like you,'" Jenna added.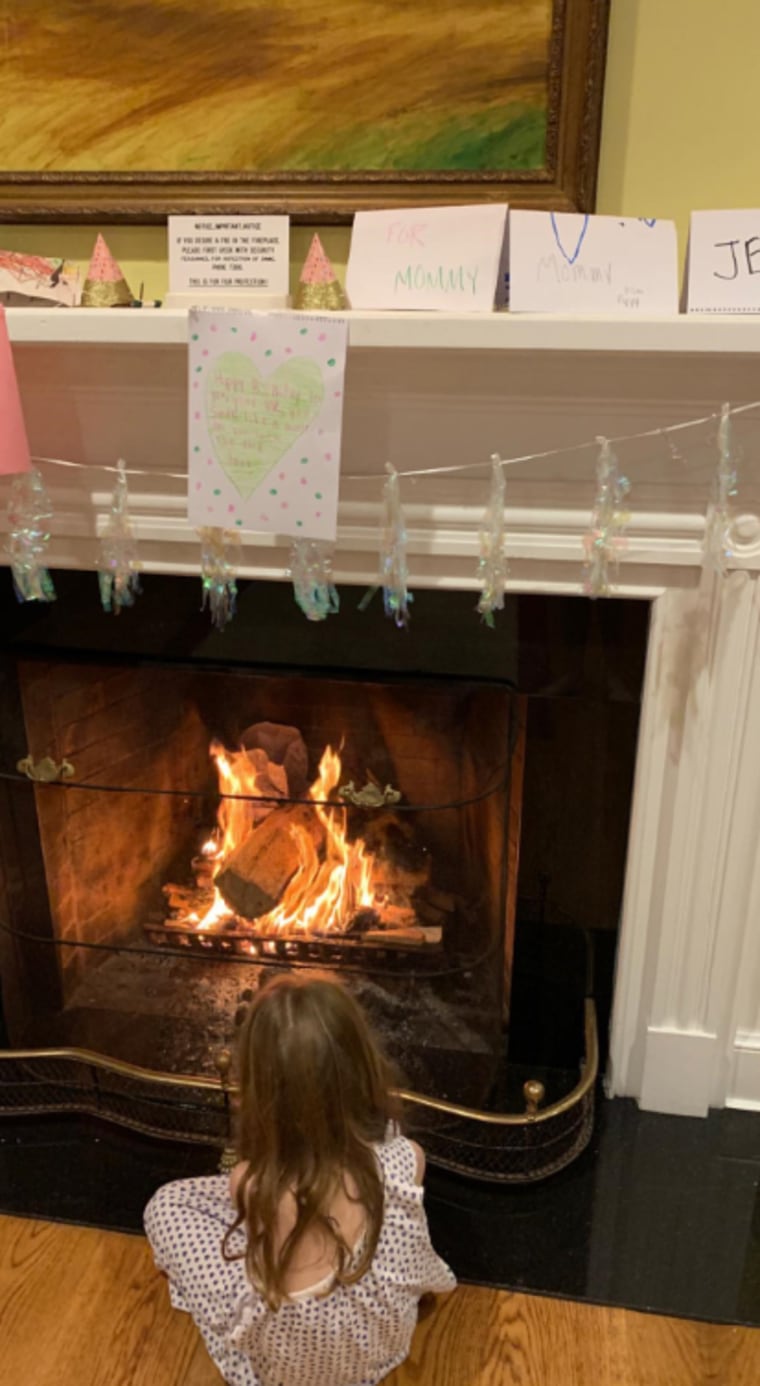 Jenna wasn't the only Bush daughter to have a Sunday birthday; her twin Barbara also turned 37, and the pair celebrated early with a lovely dinner and dessert.
Jenna also made one other observation about growing older and having birthdays: "You know you have kids when birthdays become all about them."
Ain't it the truth!