Jenna Bush Hager has much to celebrate this Mother's Day. Pregnant with her second child, she and her husband Henry are preparing to welcome another daughter in August.
So love and motherhood were very much on her mind when she recently spent a special day with her mom, former first lady Laura Bush, in New York City and got a chance to reminisce about her childhood and pay tribute to "one of the finest ladies I know" as part of TODAY's weeklong series, "Mom, I love you because…"
Read more: Jenna Bush Hager on the life lessons her mom taught her
Jenna asked Mrs. Bush: What advice would you have for a new mom?
"I would say to treasure every moment of being a mother and being with your children, because they grow up so fast. And before you know it, they're 33," Mrs. Bush said, laughing.
"Those are really the special moments of life. Treasure it: Time passes, and it's over. They're grown up."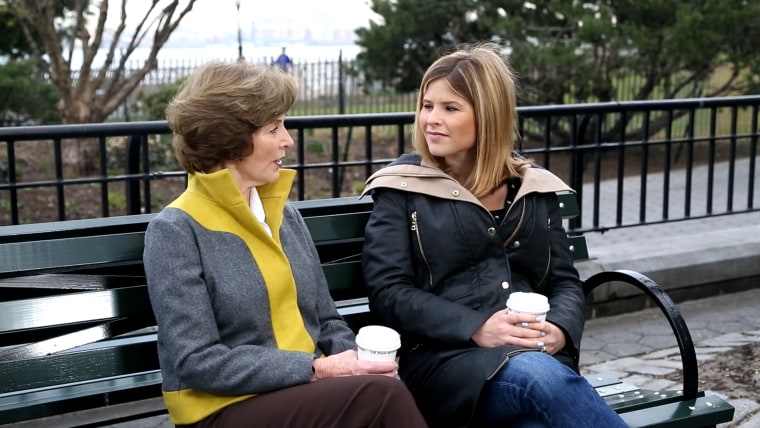 Jenna is a Texas native, but she has lived in New York for five years. Her twin sister Barbara also calls the Big Apple home, so Mrs. Bush often visits the city to see her girls.
When Jenna thought about what she most enjoys doing with her mom, she kept coming back to the "simple stuff:" Both of them love books and the outdoors. When Mrs. Bush recently came to town, three generations of Bush women explored their favorite sights.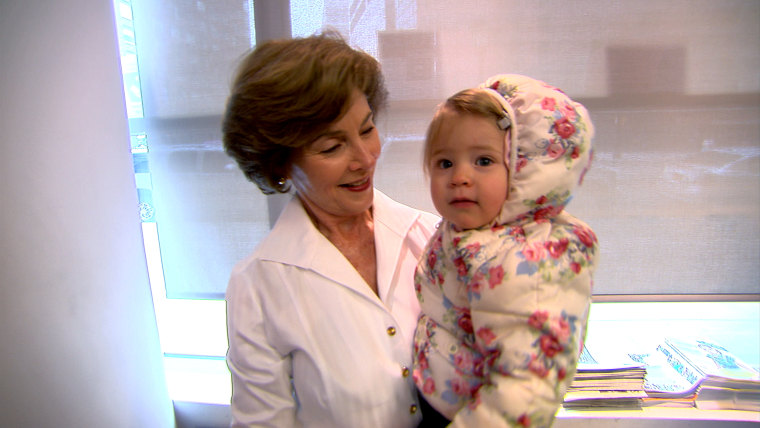 First up, a visit to the New York public library where Jenna's 2-year-old daughter Mila loves to read with her grandmother.
These times with her mom and her daughter are the most precious because they remind her of her own childhood, Jenna said. Mrs. Bush was a librarian and books were always a special part of the family's lives.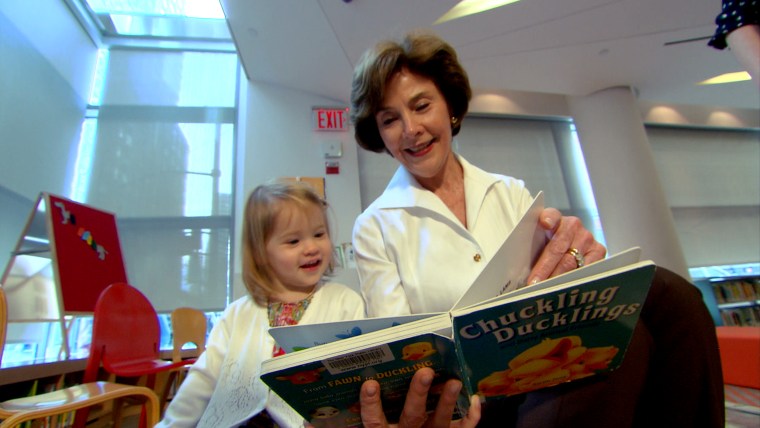 "Do you think loving reading is genetic?" Jenna asked her mom.
"Well, I certainly learned to love to read from my mother who loved to read, and I know you all learned to love to read from me," Mrs. Bush said.
"But I actually think people's love of reading is taught. Everyone loves stories. And you know, once you can read your own stories, I think it-- people really, their life expands. I can remember so well reading with you and Barbara the books that you liked best and how much fun that was for me."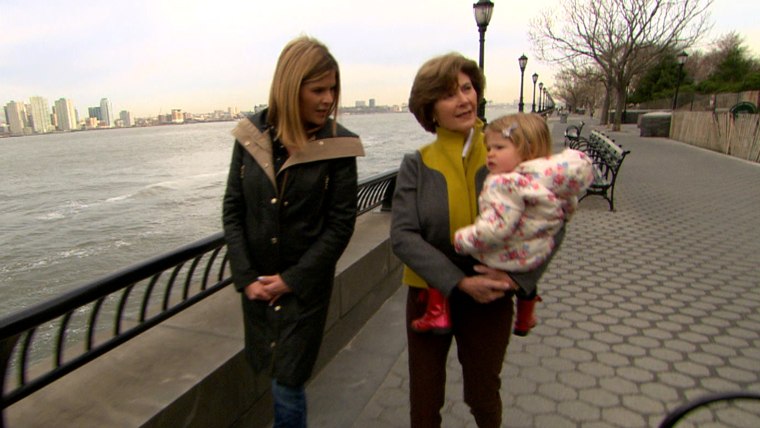 While in New York, Jenna and her mom also had a chance to walk along the river, a favorite outing.
"One of the things I've learned from Bar, your grandmother, is that last summer in Maine, she walked her dog on the beach every day, twice a day. Because she knew she just didn't really have that much longer to walk on the beach. And so what I learned from her is that all we know we have is now. So take advantage of your life as it is. Which is why I want to come see baby all the time," Mrs. Bush said.
"When you think about what's most important at this age, what would you say?" Jenna asked her.
"Your relationships with people are what are most important. Your family relationships, your friends," Mrs. Bush answered.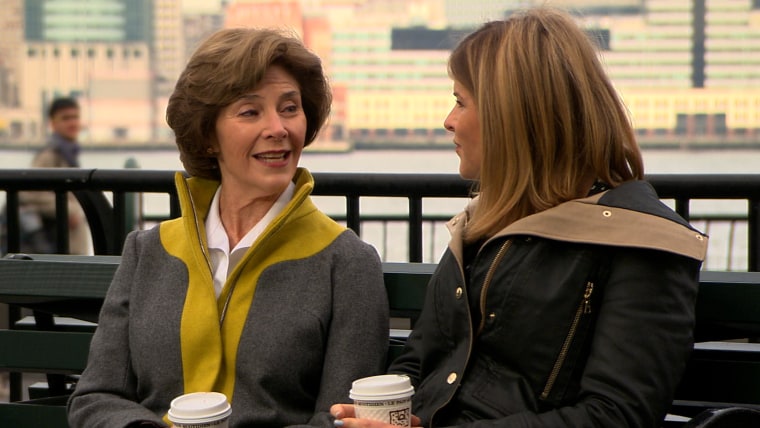 The former first lady is still close to her childhood friends from Midland, Texas, and she still travels each summer with them to a national park.
Jenna and her mom share a passion for the outdoors, so they explored some famous parks in New York, heading to see the Statue of Liberty, and then Governor's Island.
"I like to come here because it's so close to downtown Manhattan and it's fun to… spend a day outdoors," Jenna said.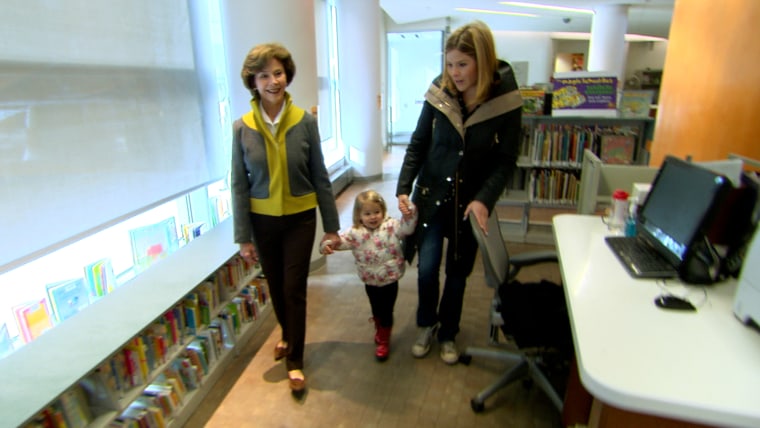 She and Mrs. Bush then recalled a special family trip when Jenna was younger.
"We did the Colorado River trip-- into the Grand Canyon, along the Grand Canyon and then hiked out the South Rim. And as I remember, the young girls, you and the other kids hiked down in four hours, and the old mothers hiked out in seven," Mrs. Bush said, laughing.
"We barely made it out."
Jenna and Laura laughed as they remembered how the sand kept getting in Laura's contacts, and Jenna had to lead her around. "I was a nerd in the National Parks!" Laura said.
For TODAY's complete Mother's Day Guide, click here!