Jenna Bush Hager had a family vacation she'll never forget.
Jenna told Hoda Kotb on the July 10 episode of TODAY with Hoda & Jenna about the vacation she took on July 4 week with her husband, Henry, and their three kids.
"I hung with everybody. Not my parents, but Henry's mom, my kids. We did some swimming in the ocean," she said, without elaborating on where they went.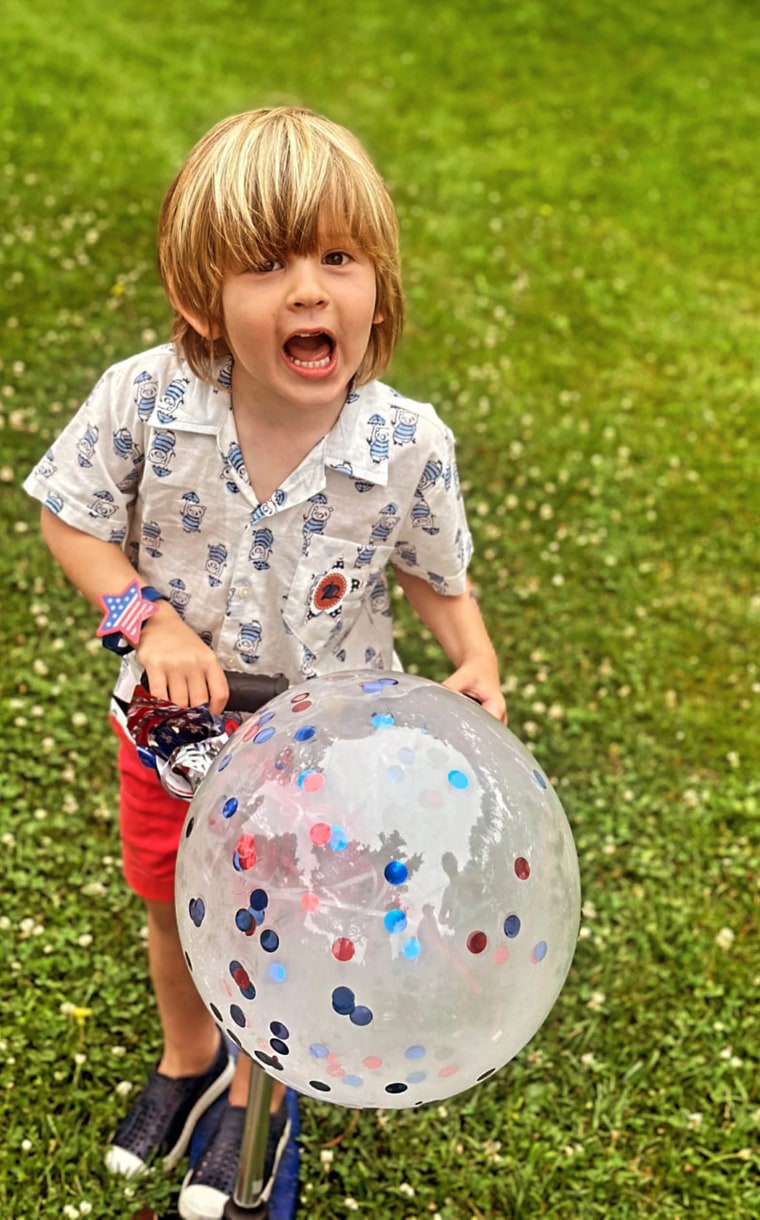 "It was really fun," she added, while sharing some photos, including one with her and Henry, alongside their kids, Mila, 10, Poppy, 7, and Hal, 3, taken on Independence Day.
She also posted a picture of Hal standing with his back to the camera while on a dock, Mila standing atop a dock and pile of rocks, as well as another shot of Hal with his mouth open while holding a ball.
"I cannot believe how big Hal is. That's crazy," Hoda said.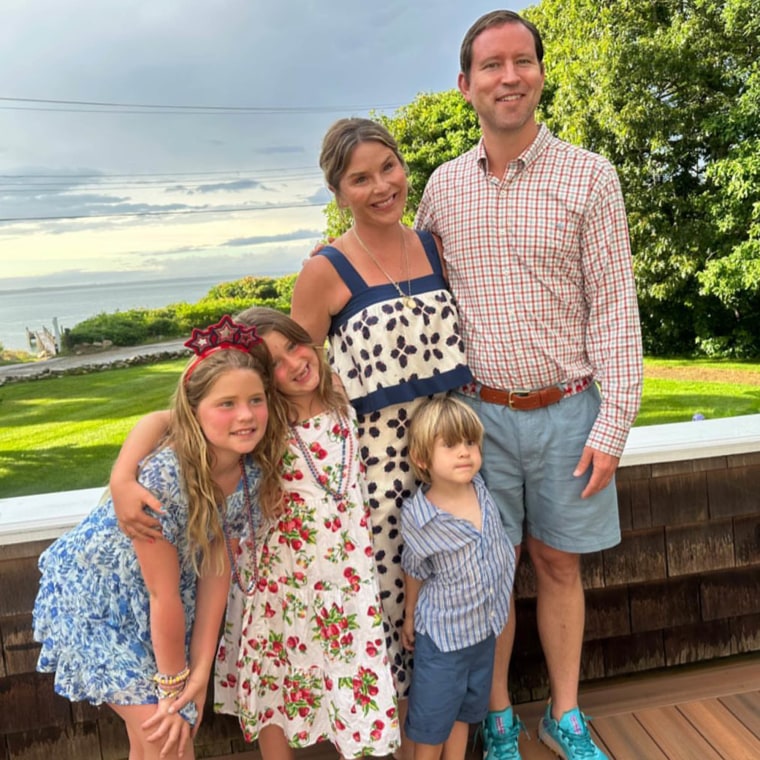 The picture of Mila on the rocks especially turned heads. Jenna's sister, Barbara, actually thought it was Jenna in the picture.
"Barbara goes, 'Where were you in that sexy picture you posted?' And I was like, 'Excuse me?' She thought that Mila was me. And I'm like, 'Thank you?'" Jenna said.
As the photos seem to show, the family made some memories.
"We just had a really wonderful time," Jenna said.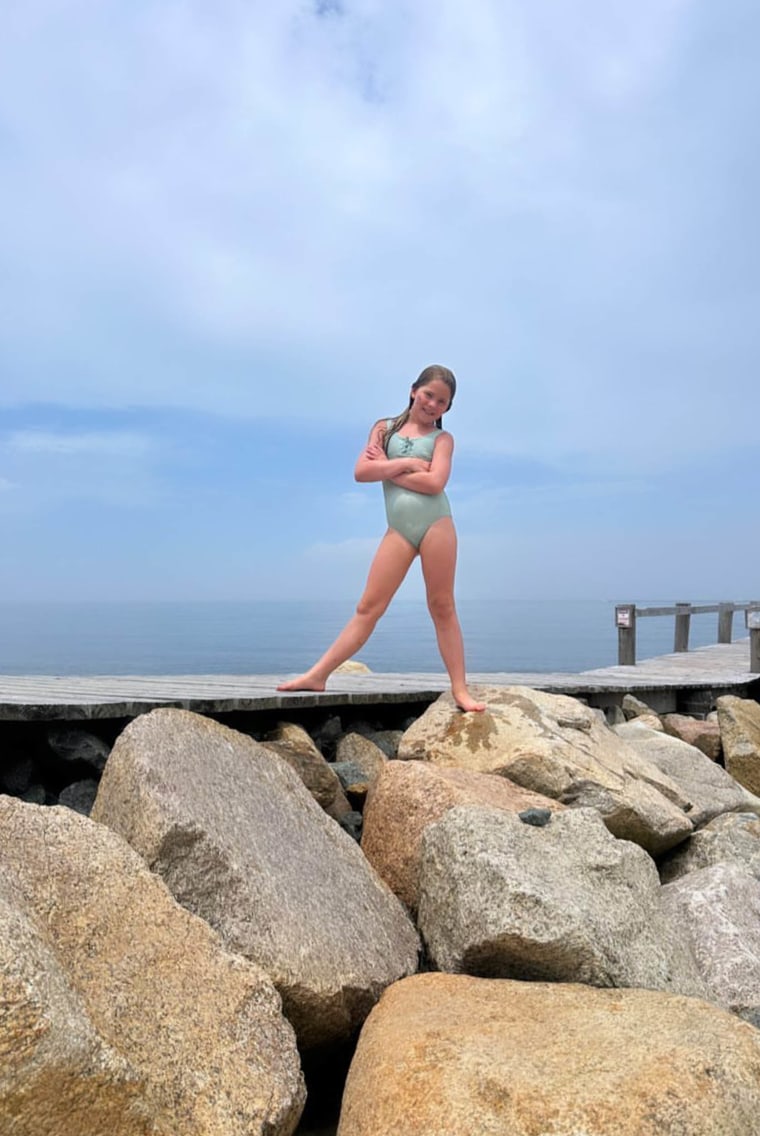 The vacation may have been fun, but returning from it and getting back to TODAY proved a different story.
Jenna said after she dropped off Mila at sleepaway camp on July 9, she got a notice that her flight was canceled, prompting her to call an audible. She flew from Austin to Dallas, with the intention of then flying to Newark, New Jersey. That flight got canceled, though, so she hopped on a flight to Cincinnati.
"It was the only way I could get home this morning," she said. "I spent the night in the Cincinnati airport and I was on a 5:58 flight, which got me here today."
"You were here just in time," Hoda said.