Welcome back, Jenna Bush Hager. The TODAY correspondent and former first daughter was back on the air Friday after being on maternity leave following the birth of her first child.
"I missed you guys although I have to say I really liked maternity leave," she told the TODAY anchors while sharing photos and videos of her five-month-old daughter.
Hager and her husband Henry welcomed their daughter, Margaret Laura "Mila" Hager, on April 13. The newest addition to the family is already stealing hearts and discovering the power of a dazzling smile.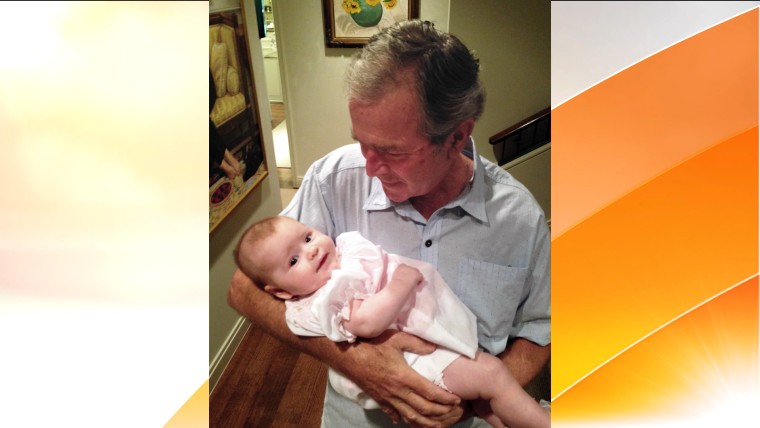 New grandfather President George W. Bush made the baby giggle during a recent family get together as he leaned in and cooed at her.
"That was the first time she ever laughed," Hager said. "My mom connected right away and he said, 'Bring that baby back when she can talk' — kind of grumpy. And then she laughed at him, which of course — if you laugh at my dad, that's it. He's an entertainer. She laughed at him and that's it, they're in love."
Mila, who is named for her grandmothers, is the first grandchild for President Bush and his wife Laura.