Jenna Bush Hager and her family are embracing the start of a new school year.
The TODAY with Hoda & Jenna co-host shared some adorable photos on Sept. 7 of her family getting back into the school routine.
In the first one, her three children huddle up together and pose for a sweet snapshot. Mila, 10, holds up a sign that reads, "First day of 5th grade."
Poppy, 8, holds on to her sister and buries her face into her shoulder in the cute picture. Meanwhile, 4-year-old Hal holds on to Mila as Poppy wraps her arm around both of her siblings.
"We love signs + school," Jenna captioned the Instagram story.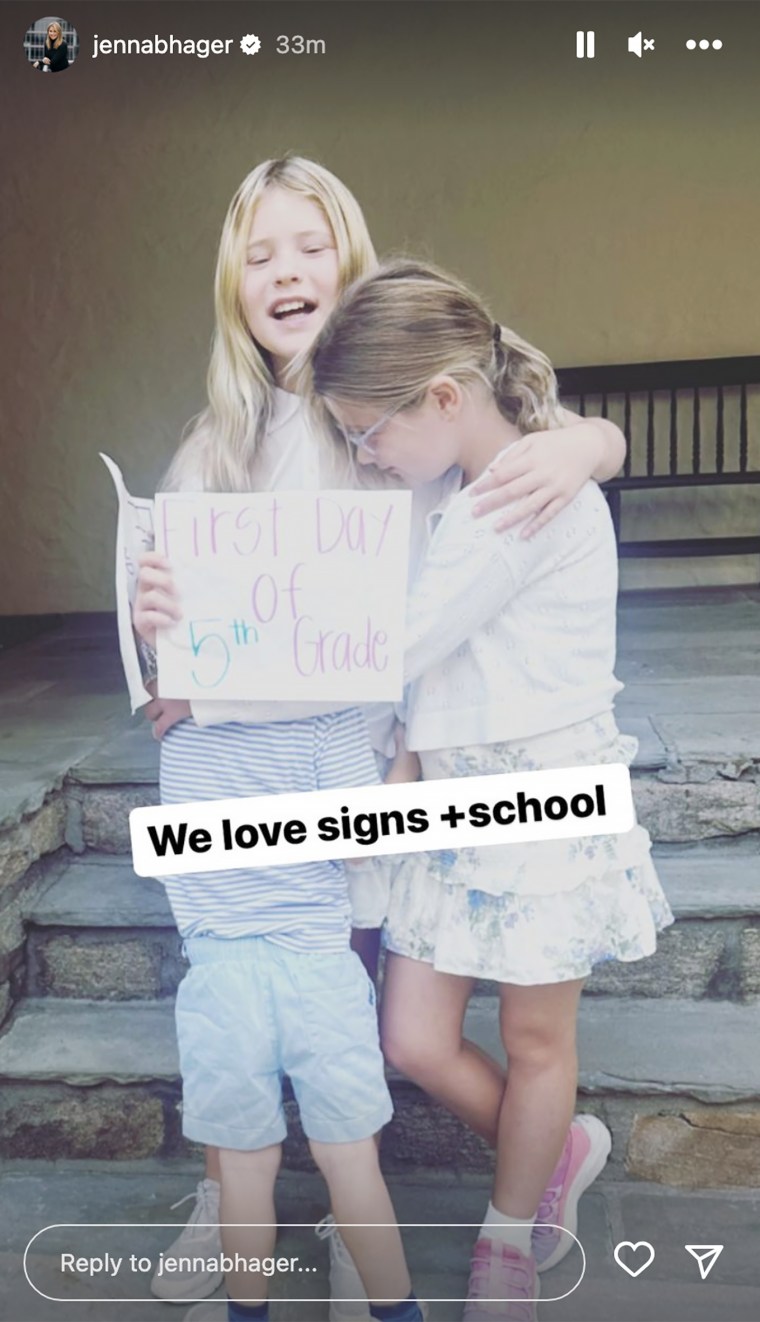 It was a particularly special day for Hal, who started a program called "Connecting" (aka preschool). The little cutie looked all grown up as he held up a sign that read "First day of Connecting."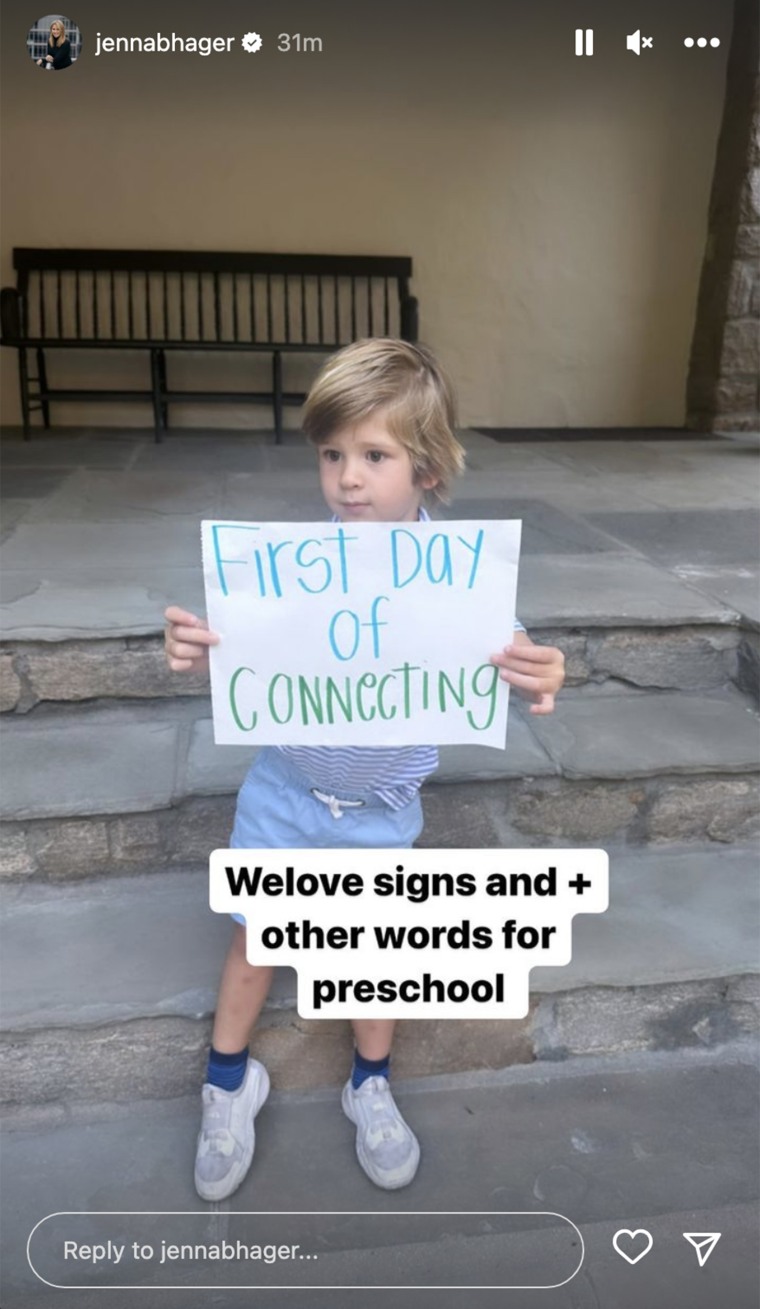 The Hager family's cat, Hollywood, wasn't left out of the fun. The long-haired tabby was perched peacefully on a bed behind a sign that read, "First day of homeschool."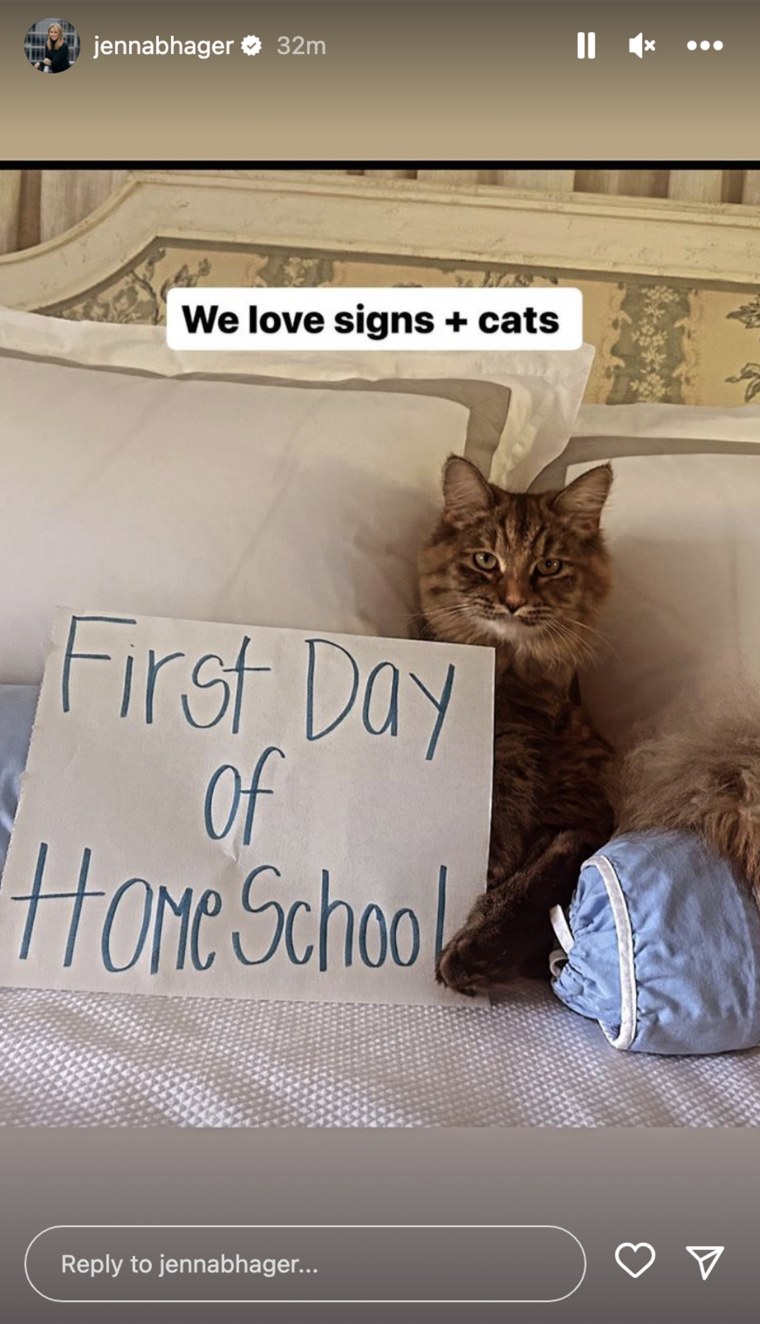 Jenna's husband, Henry Hager, also posed for a photo while holding up a sign of his own as his daughters hammed it up for the camera with Hollywood.
"First day of 6th year of flying 5 hours each way for 2 day trips," it read.
Jenna added the following caption: "We love dad + (hard to read!) signs + (cats)."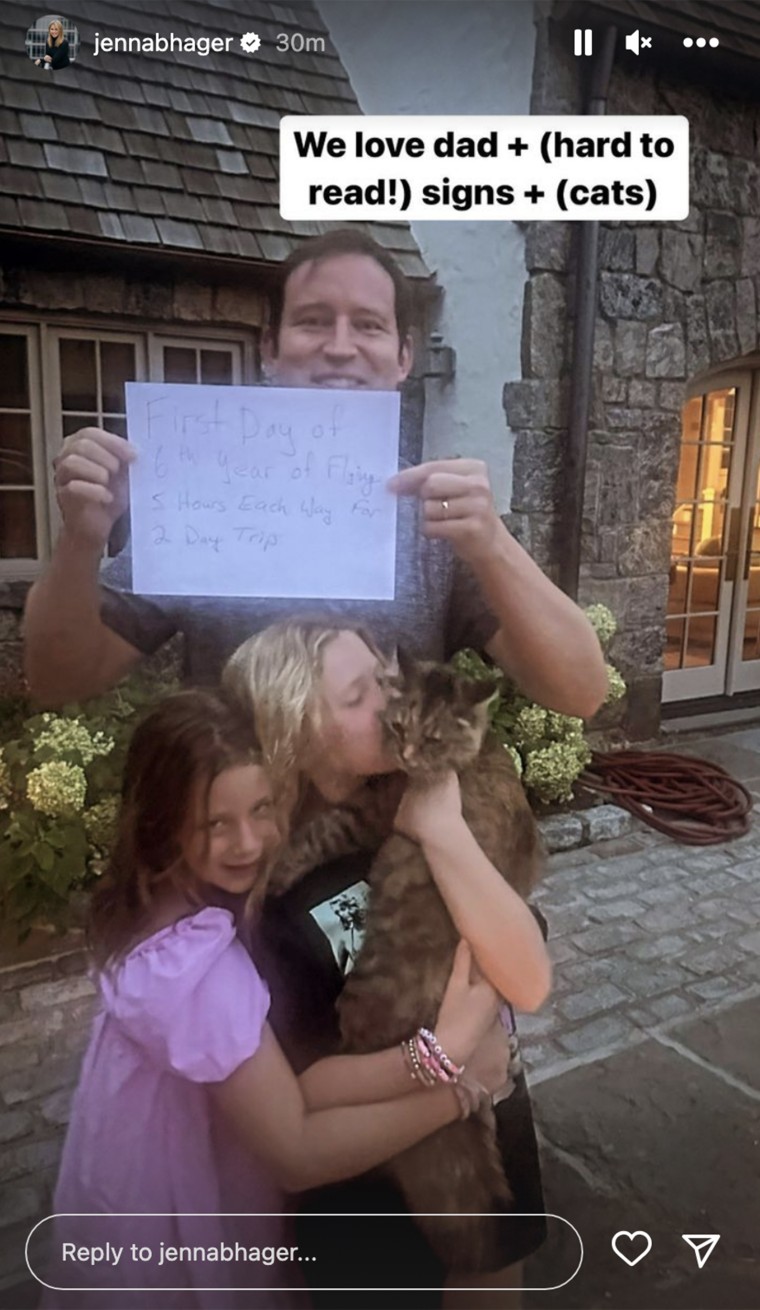 Jenna also opened up about the fun photos on air while chatting with Hoda Kotb.
"I had a very hilarious day yesterday because you know how you make those signs, like the kids are like, 'First day of first grade'? I'm not really a sign mom, but we did it, and so the kids are like, 'First day of "Connecting"!' and everybody's like, 'What even is "Connecting"?'" she said.
Jenna went on to explain her husband's and cat's funny signs too.
"Then we did a first day of homeschool for Holly ... Holly was sitting (beautifully) and she had a little sign. ... Then we return home, and Henry has been out of town (and made a sign that read), 'Six years of commuting, five-hour flights' and he was just sitting on the doorstep like a little kid," she said.
Hoda also had her own exciting back-to-school moments with her daughters this week. On Sept. 6, she and her ex-fiancé, Joel Schiffman, got together as Haley, 6, and Hope, 4, went off to school.
"So, I left the set at 7:30 and I live about 20 minutes from 30 Rock. So, I zipped home, got my kids their backpacks. They were all ready. They were busting. Haley's going into first (grade) and Hopey's going into pre-K and they go to the same school, for the first time together," she told Jenna.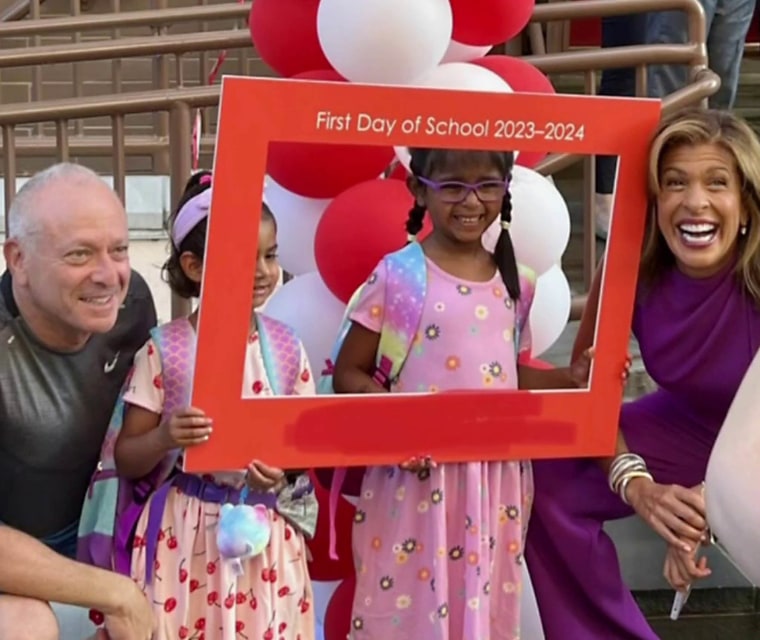 The proud mom shared a photo of her little girls holding a "first day of school 2023-2024" sign and said "it was so fun."
Hoda also said Haley was pretty psyched to be back in school.
"It was such a fun day and the first day of school can be scary," she said. "Haley just went sprinting off with her friends. It was like, 'Bye.' And we're like, 'OK. Have a great day.' She was gone, just dust."