Jenna Bush Hager returned to TODAY Friday to guest host the fourth hour of the show alongside Hoda Kotb, and the mom of two brought some sweet photos with her.
Hager, who's been away on maternity leave since the birth of daughter Poppy in August, shared a sweet shot of big sister Mila planting a smooch on the little one.
MORE: Jenna Bush Hager's daughter Mila singing to newborn Poppy will melt your heart
"My babies ... both babies are so, so cute," she said of girls. "I feel like [the affection is] all day long. She just wants to kiss her, kiss her."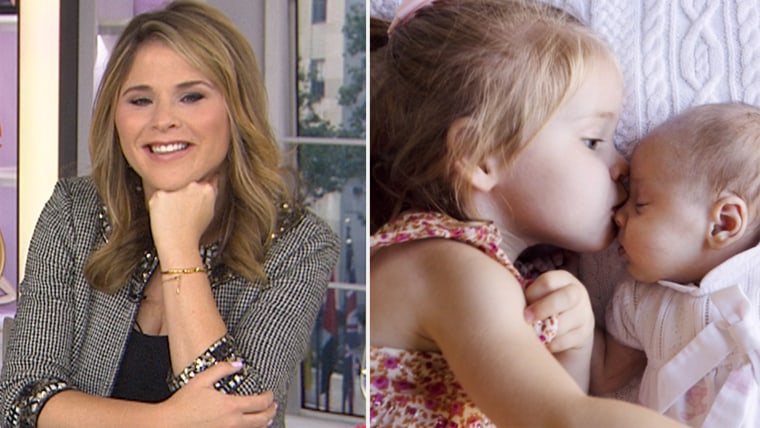 Who can blame 2-year-old Mila? Just look at that sweet face.
And speaking of cute, get a load of Mila in her flower-girl finery at a recent wedding!
Mom was on matron-of-honor duty, so dad (Henry Hager) helped Mila on the big day.
MORE: Jenna Bush Hager shares photo of daughters (and talks nursing challenges too)
"She did great," Jenna said. "She ran down the aisle and at the end, she goes 'Daddy!' and went straight to him."