At Jenna Bush Hager's book-themed baby shower, one gift stood out among the fuzzy bunnies and pastels: "Fifty Shades of Grey."
The racy novel has been credited with inspiring a baby boom.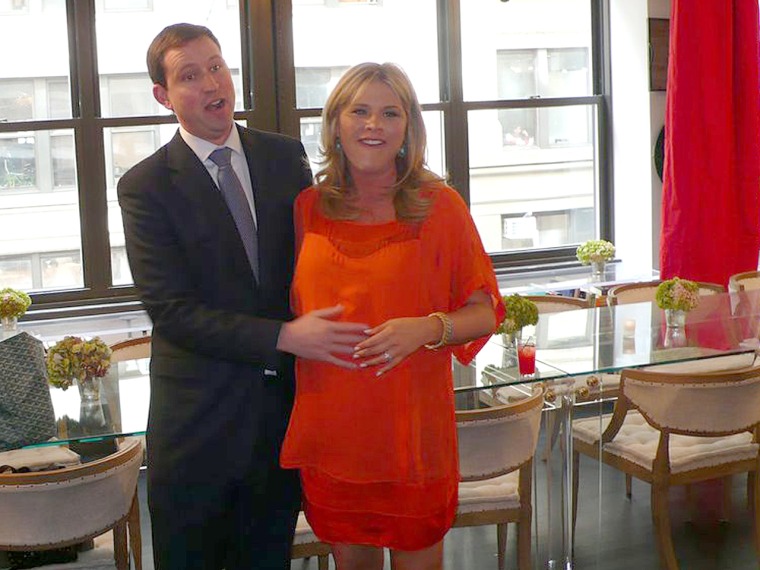 "We don't need a baby No. 2 -- yet," Bush Hager joked. "Let's just get baby No. 1 out."
Bush Hager is due soon with her first child. She celebrated with the women (and some of the men) of the TODAY show at her recent baby shower, where guests presented her with books and friendly advice.
Here are the books the ladies of TODAY gave Jenna:
Savannah Guthrie: Alexander and the Terrible, Horrible, No Good, Very Bad Day
Natalie Morales: Goodnight Moon
Kathie Lee Gifford: Party Animals
Hoda Kotb: Oh, the Thinks You Can Think!
Meredith Vieira: We're Going on a Bear Hunt

(TODAY Books Producer Jackie Levin gifted "Fifty Shades.")
Natalie Morales performed her own song version of the classic "Goodnight Moon" -- Morales said she was inspired to "jazz it up" after reading it to her two sons about a million times.
And Hoda Kotb confessed she was caught without a gift, so she grabbed a Dr. Seuss book her niece had left in her apartment. (Read the story!)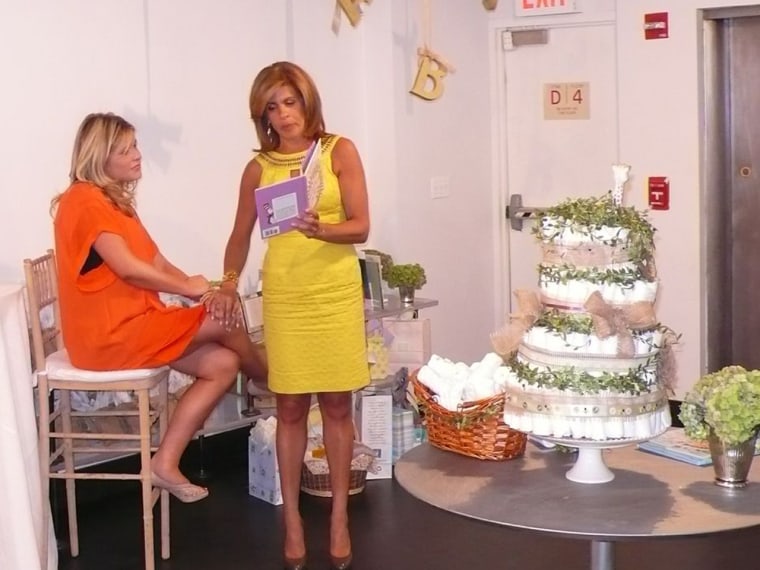 Bush Hager said she went into "organizing nesting mode" after the shower and got all the books perfectly organized in the nursery she and husband Henry have set up in their New York apartment -- decorated in seafoam green, as they don't know whether they're having a boy or a girl.
(Guests at the shower wrote down their guesses: Most predicted a boy, People magazine reported.)
The food at the shower was "so darling," Bush Hager said -- teeny little grilled cheeses shaped like baby bottles, mini-sized pizzas and cracker "pacifiers" topped with caviar. But she told TODAY Moms her favorite part was just being surrounded by a group of awesome colleagues. "It made me feel really happy to work where we work," Bush Hager said. "I already feel 100 percent supported, which is a really amazing feeling, to know you work at a place where you're supported."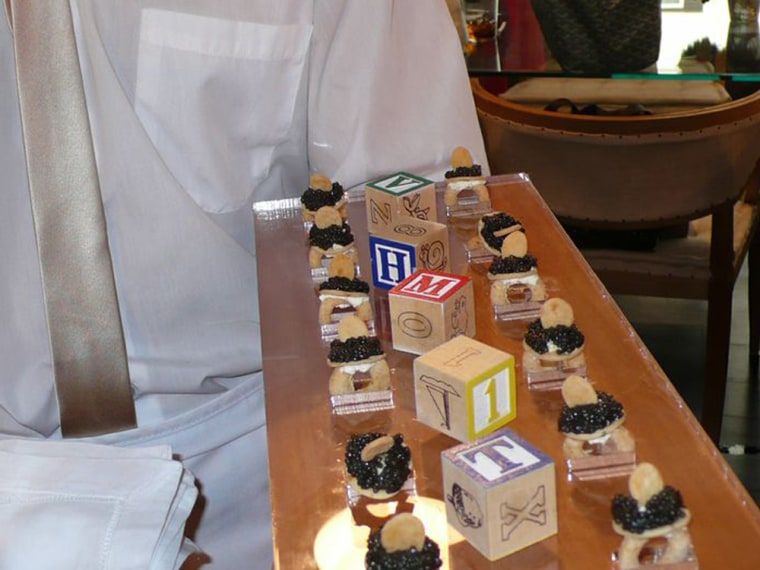 Caterer Peter Callahan's recipe for caviar pacifiers:
Caviar pacifiers
Yield: 24
1 cup all purpose flour
1 /4 teaspoon kosher salt
3 tablespoons very cold unsalted butter, cut into small pieces
¼ cup freshly grated gruyere cheese
¼ cup plus 1 tablespoon milk
2 tablespoons whipped cream cheese
2 ounces American sturgeon caviar
Preheat oven to 250 degrees. Combine flour and salt in food processor and pulse to combine ingredients. Add the butter and pulse until the mixture resembles coarse meal. Add the cheese and pulse until combined. With the machine running, add the milk. Process until dough comes together.
Transfer dough to a clean, floured work surface and roll to 1/16 of an inch thick. Cut out 24 ring shapes, a 1-inch circle with a ¾-inch hole in middle. Next cut out 24 circles, 1 ¼-inch across. Lastly cut out 24 "pacifier tops": make a template for the shape with a piece of cardboard or hard plastic. Put all cut outs on parchment lined baking sheet.
Bake 20 minutes, then turn tray and turn the oven off. Leave the tray in the oven for another 20-25 minutes, until crackers are hard. Let cool and store in a cool, dry place. When ready to serve, cover circle cracker with caviar, put a little whipped cream cheese on top of the ring part to hold the caviar covered circle on top, and then put the pacifier top standing in middle of caviar.