Jason Aldean welcomed a tiny bundle of joy into the world — his first son Memphis Aldean Williams — at a time in his life when he needed love the most.
The country music star opened up to SiriusXM's "The Highway" this past week and shared how the birth of his son helped him heal from the horrific Las Vegas mass shooting that shocked his fans at the Route 91 Harvest music festival.
"Within a couple of months, I saw the worst thing you could possibly experience, and then I saw the best thing you could possibly experience, with him being born," Aldean said in his radio interview.
Exactly two months prior to Memphis' Dec. 1 birth, Aldean was performing onstage in Las Vegas when a gunman opened fire, killing 58 people and injuring more than 500 others.
"It definitely took me a little time to wrap my head around it and I needed some down time," the country singer said of the tragedy. "The birth of my son gave me the chance to focus on something else."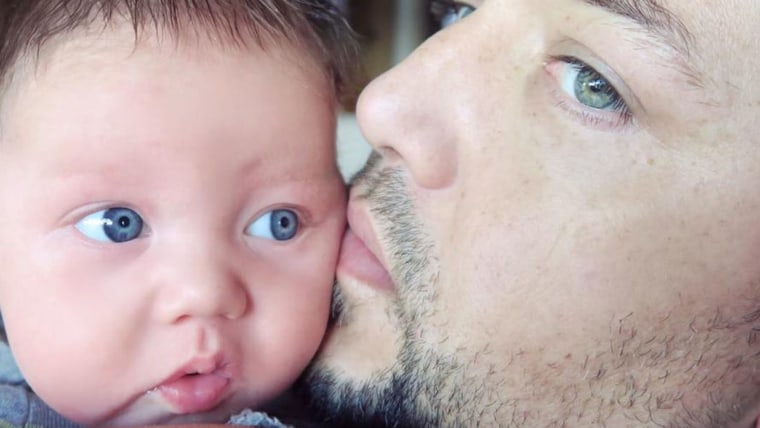 His wife, Brittany Kerr Aldean, gave birth to Memphis one week before his scheduled due date. The mom and dad were overwhelmed with joy after what the country star called "a rollercoaster ride" of emotions between October and December.
The 40-year-old dad has two young daughters from a previous marriage (Kendyl, 10, and Keeley, 14) who supported him as well.
"(Memphis) gave me a reason to look forward to the new year and to get back out there and to do what it is that I love to do," Aldean said.
After initially canceling performances in the wake of the tragedy, Aldean resumed his concert tour with the combined strength of his love for music, fans and, above all, family.