It's a boy!
Janet Jackson and her husband, Wissam Al Mana, welcomed their first child together, son Eissa Al Mana, on Tuesday.
Jackson's rep told TODAY that the couple were "thrilled" to announce the birth of their son, adding, "Janet had a stress-free, healthy delivery and is resting comfortably."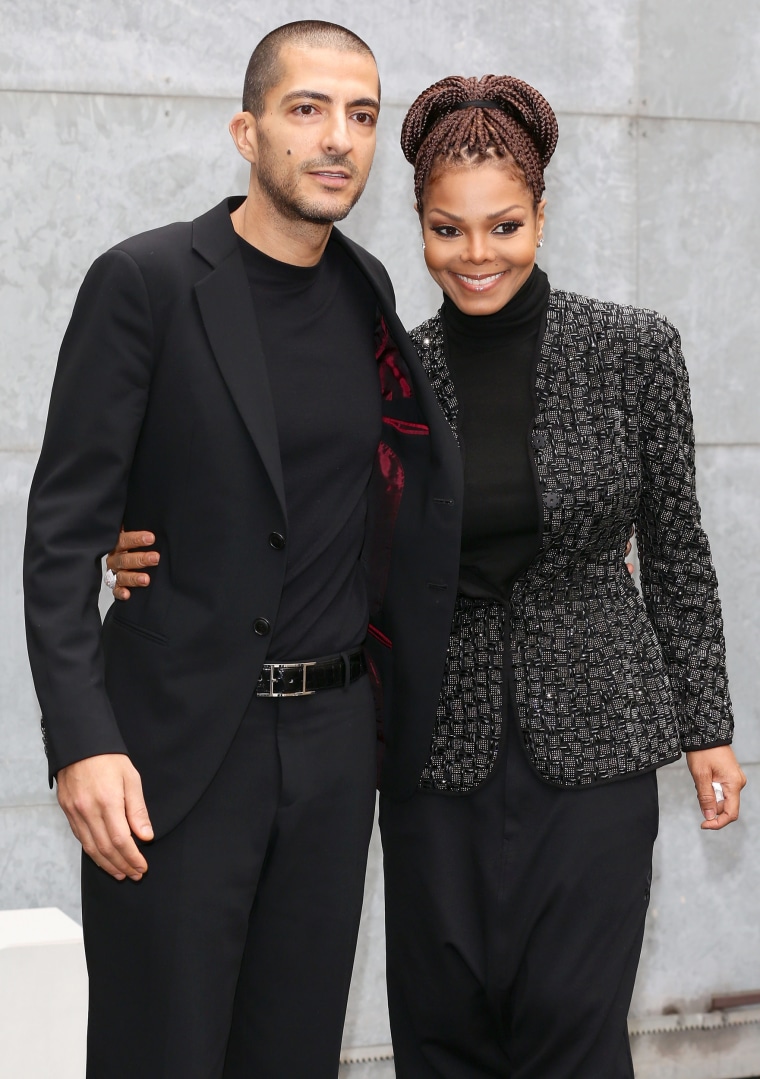 The "Escapade" singer, 50, and the Qatari businessman, 42, announced they were expecting this past October, after months of baby bump sightings and excited fan whispers.
"We thank God for our blessing," Jackson said of her pregnancy to People.
RELATED: Janet Jackson confirms she's pregnant with first child at 50: 'We thank God'
The news was hardly unexpected.
Last April, Jackson cut her "Unbreakable" tour short with a video announcement to fans explaining that she and Al Mana, whom she married in 2012, were focusing on family — that is, on starting one of their own.
"We're in the second leg of the tour, and there actually has been a sudden change," she said in the clip. "I thought it was important that you be the first to know."
"My husband and I are planning our family," she continued. "So I'm going to have to delay the tour."
Jackson's older brother, Jermaine, predicts little sis will be a terrific mom. (And with nine kids of his own, he ought to know!)
"She'll be a great mother because she is very tough, very strict," the 62-year-old musician told reporters at the AltaMed's Power Up We Are the Future Gala in Los Angeles last May, and later gushed, "I can't wait to see how this baby is going to look."
And now little Eissa is here at last!
Congratulations, Janet and Wissam.