When viewers tuned in to "The Late Late Show" Tuesday night, host James Corden was nowhere to be seen. But his unplanned absence was due to the best of reasons.
Just before show time, Corden's wife, Julia Carey, gave birth to their third child.
And it's a girl!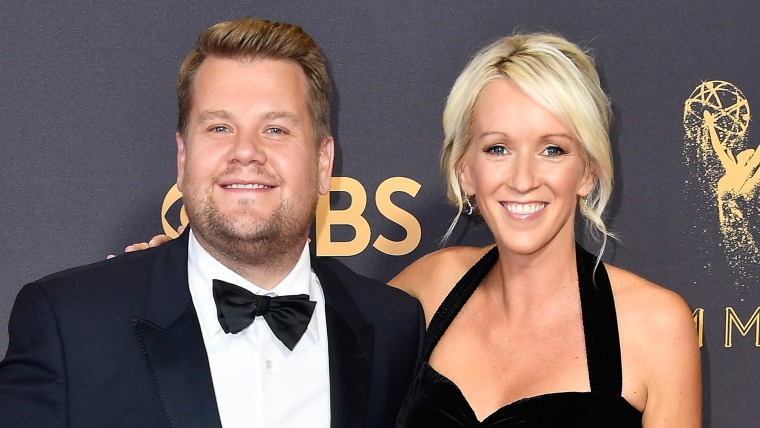 "Today we welcomed a beautiful baby daughter into the world," he wrote to fans on Twitter. "Both she and her mother are doing great. We can't stop smiling."
The new addition will soon join big brother Max, 6, and big sister Carey, 3, back home.
Corden enlisted the help of friend Harry Styles to fill in for his TV duties. "Thank you Harry for stepping in to host the show at 2 and a half hours notice!" he included in his message.
As for Styles, he seemed only too happy to help out.
"I, of course, realize this is James' show," he told the audience. "It's his show, and this is a one-time-only thing." Then he winked and added, "Unless CBS likes what they see."
Styles even claimed he'd already had a look at the little one — and what he saw was awfully familiar.
"I was just at the hospital before I came to fill in," he said. "She looks a lot like James — mainly because James looks like a giant baby."
Congratulations to the family!