/ Source: TODAY Contributor
You've bought new backpacks, met the teacher and hit the back-to-school sales for the perfect first-day attire. As you deal with the bittersweet emotions that come with another new school year, you might already be envisioning yourself relaxing with a cup of coffee on quiet, kid-free mornings.
But before you brew that fresh pot, there's one more back-to-school task to remember: photos of the first day of school.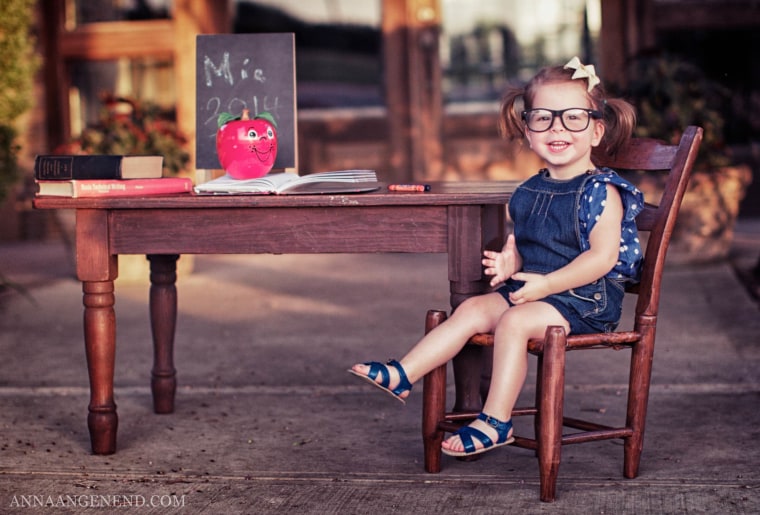 Everyone's social-media feeds will soon be flooded with adorable photos of kids holding signs declaring their new grade or hopping on the school bus, lunchbox in hand. With so much preparation going into the first day, how can parents be sure to get memorable photos that capture the spirit of a new year?
Photographers Danielle Guenther, Anna Angenend and Clickin Moms CEO Sarah Wilkerson gave TODAY Parents their tips for taking back-to-school photos that make the grade.
1. Play with color and accessories
Guenther recommended grabbing that brightly colored backpack and using it as a photo prop, or dressing your child in vibrant colors and patterns that stand out.
"Don't be afraid to throw on some bright sunglasses for an accessory, or even a patterned shirt," Guenther said. "Those pops of color really play an important role in an image."
2. Take your photos for a ride
Guenther also suggested having fun with the way your family gets to school on the first day.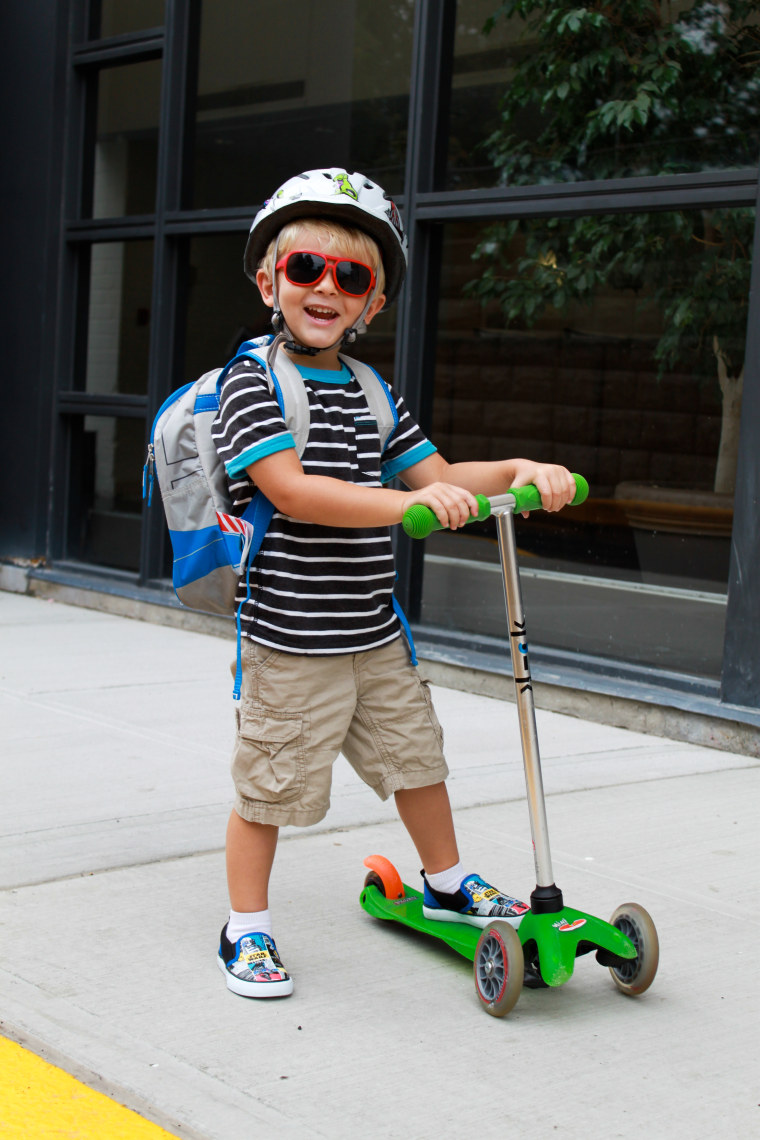 "Do you usually walk or drive up to the school or bus stop? Forget it! Let them scooter, bike or skateboard!" she said. "Children tend to be nervous on the first day, but if you let them use their favorite mode of transportation, they'll put on their best smile for you."
3. Let your child choose the outfit
Angenend acknowledged that it can be difficult to let go of choosing your child's back-to-school outfit — but it's worth it. The photographer said it's a great way to produce photos that truly capture your child's personality.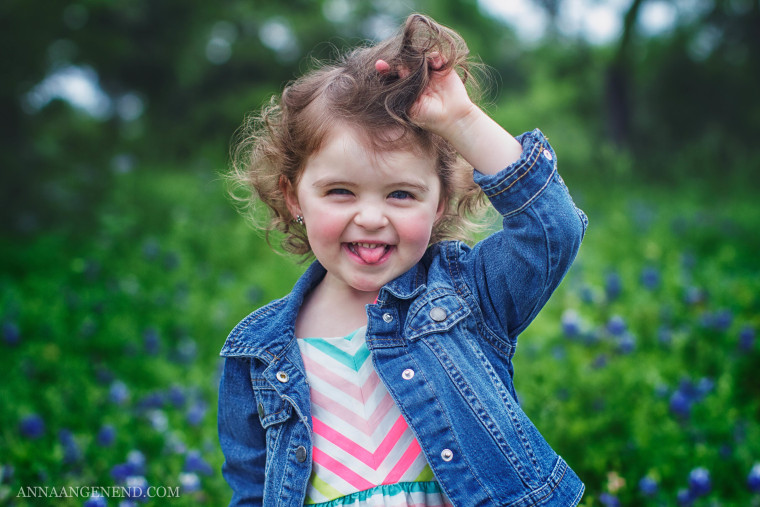 "Having your child pick out their own clothes is a fun way to catalog different phases," Angenend said. "Let them pick out something that they feel fabulous and confident in — even if it's an Elmo pajama shirt with candy-striped pants and rain boots."
4. Don't be afraid to stage it
Wilkerson recommended relieving some of the pressure of capturing photos on a busy morning — when your child is likely to be filled with nervous energy — by staging a back-to-school photo shoot at another time.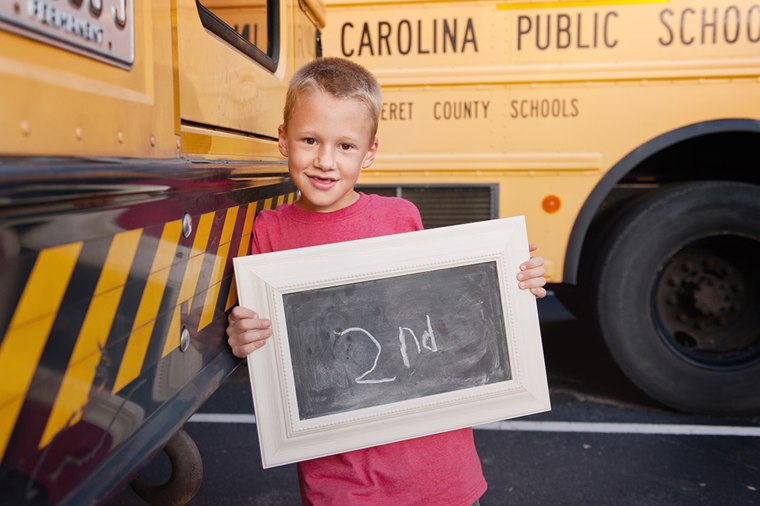 "Let them put on their first-day clothes and shiny new shoes for a dress rehearsal during a fun, un-rushed portrait or school-themed session the week before," Wilkerson told TODAY Parents. "You can always capture more details or take a documentary approach on the actual day."
5. Find inspiration in their new routine
"Each school year represents the beginning of a new normal," Wilkerson said. "From the morning bus route to the after-school snack to the evening homework, this collection of soon-to-be-routine moments makes up much of what they will remember about the year."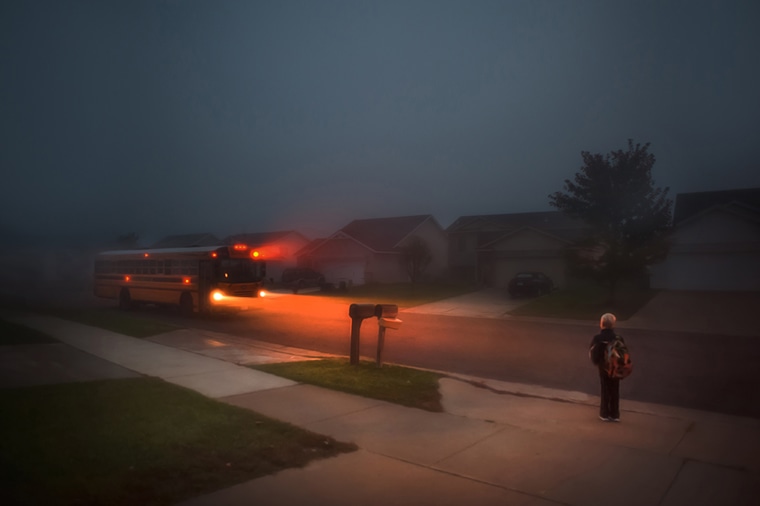 Even though parents may not be able to document the school day itself, Wilkerson said they can photograph the before- and after-school routines as bookends to their children's day — from silly notes packed in their lunch bags in the morning, to the moment when they step off the bus in the afternoon.
6. Tune in to your surroundings
Guenther said finding a brightly colored or unique backdrop to photograph your child against can be a great way to capture your child's personality.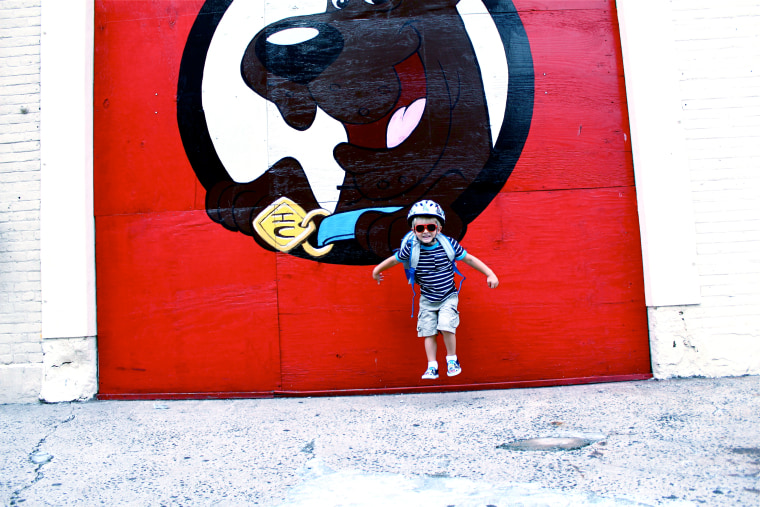 "It can be something as simple as a brick wall, a beautiful garden, or even a garage door that has lots of color," she said.
7. Don't be too proud to beg
Especially with younger kids, Angenend said there's no shame in using whatever techniques necessary to get kids to cooperate and smile. From shouting silly songs to dangling toys in front of the camera, the photographer stressed that it's important to do things to capture your child's attention.
"There's also no shame in bribery!" she said. "But it doesn't have to be candy. Plan a fun activity for after school that they can look forward to."
Related story: A TODAY producer's 9 secrets for great home videos of your kids
8. Incorporate constants
Wilkerson said taking back-to-school photos is an annual ritual that offers parents the perfect opportunity to document year-to-year changes in their kids.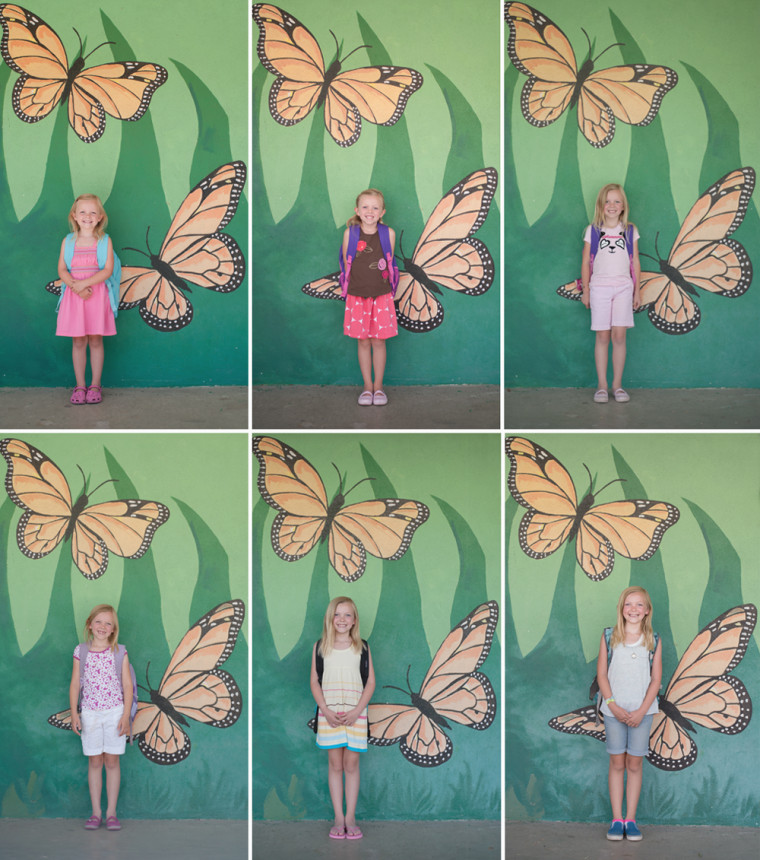 "Our kids grow, trends emerge and styles evolve — and those changes are especially remarkable when set against a steadfast background such as your back yard, breakfast table or front door," she said. "If you've recently moved, embrace other constants — even if it's simply the same pose, arrangement of siblings, or inclusion of the family dog in the photo."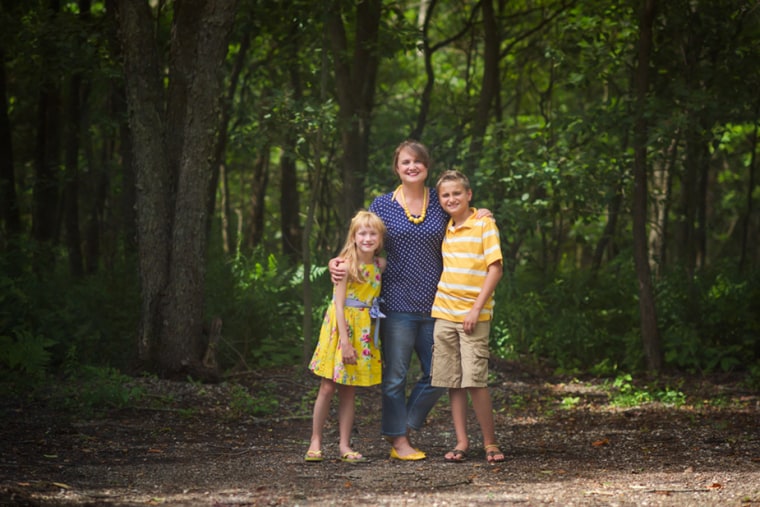 9. Put yourself in the picture
"Join your child in the annual back-to-school picture yourself, and photograph her growing up right around you from year to year," Wilkerson advised. "The best constant of all, of course, is you — the parent — and your presence in these milestones. You've been there from the day you put her hair in pigtails for the first day of kindergarten to the day you packed the car up and hugged her goodbye as she headed off to college."