Abracadabra. Hocus Pocus. Presto Chango!
Having a baby does seem a little like magic, so one new dad decided to have a little photography fun with his pregnant wife and infant daughter, whose arrival this summer inspired him to start a blog, "Daddy's Little Prop."
Anthony Stuart says he created the website because he couldn't stop taking pictures of his baby.
"She's perfect. Watching her arrive was the single most amazing thing I have ever witnessed. I was in awe of her and (my wife)," Stuart told TODAY Moms.
"After years of lightly rolling my eyes at Facebook friends who constantly posted pictures of their children, I fast became the worst offender of all -- so my apologies to all! I understand now."
Earlier this month, Stuart posted this fun photo montage featuring himself, his wife Kristi and daughter Grace in a blog post titled, "The Magic Show," which is getting lots of attention online.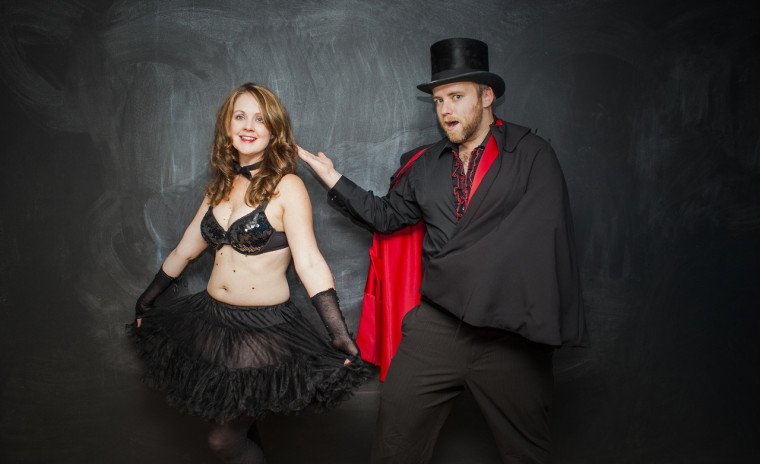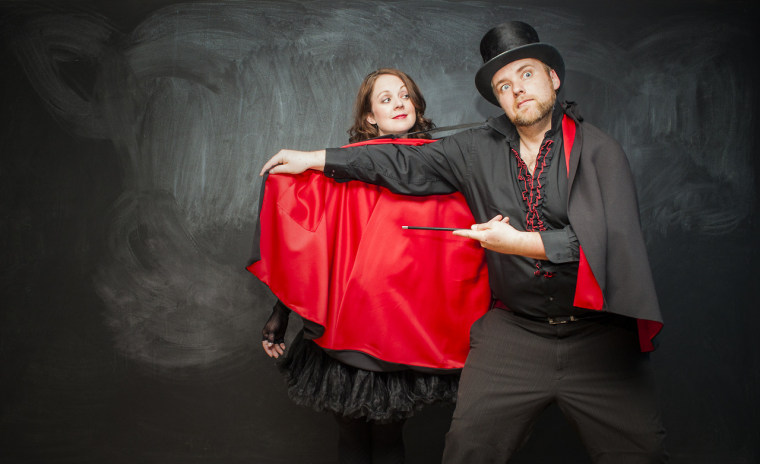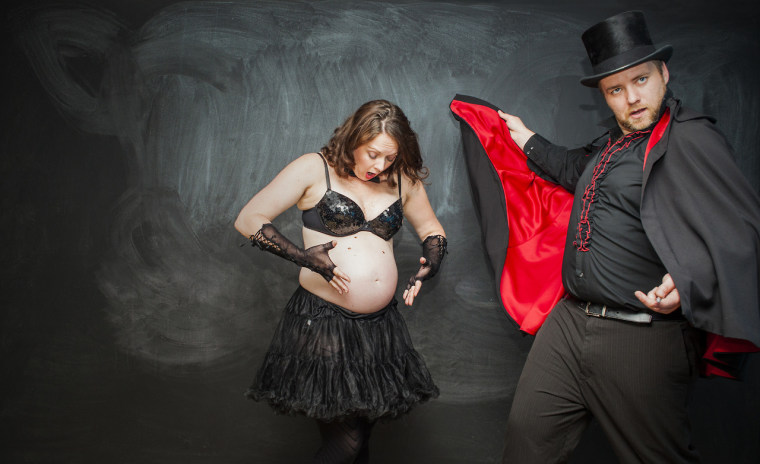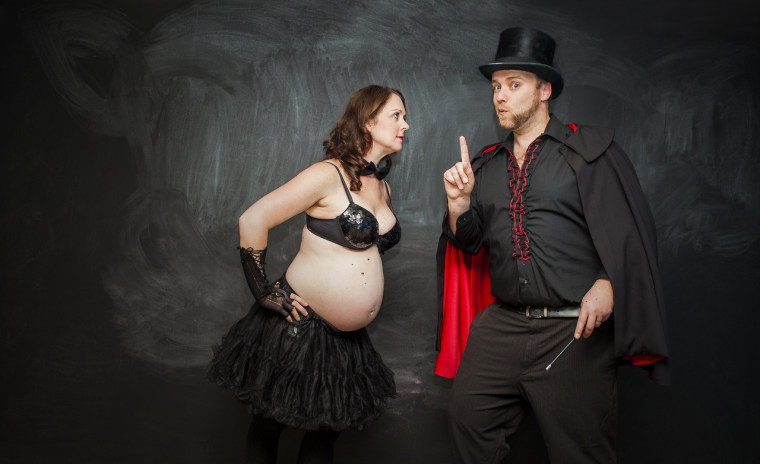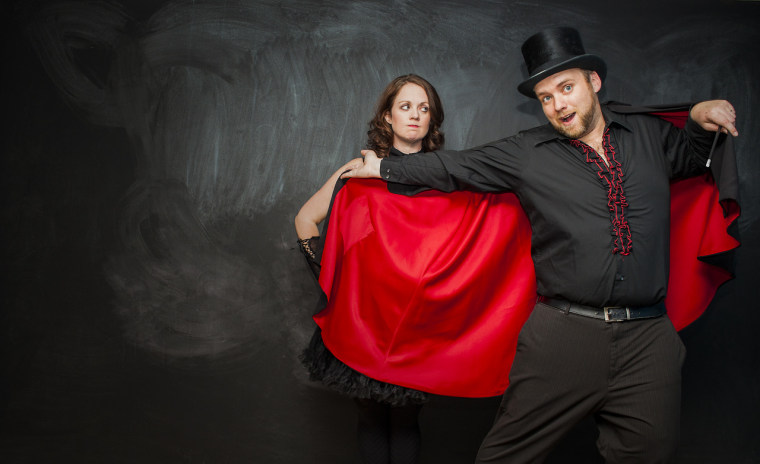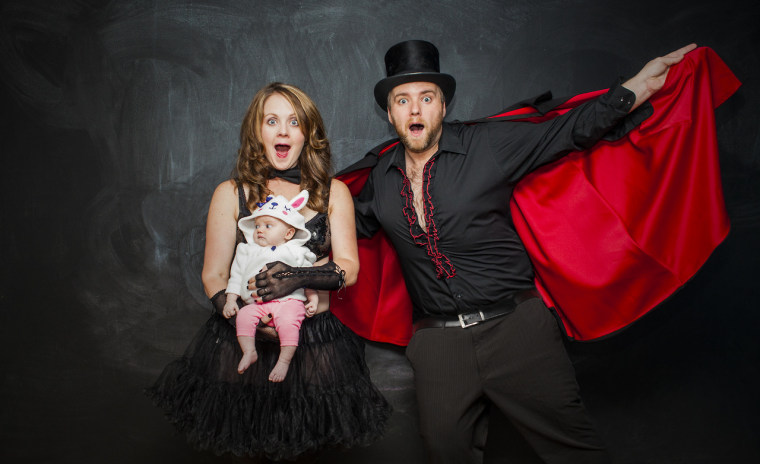 So how did the photos come about?

Stuart, a graphic designer who lives outside Saint John, New Brunswick, is a huge fan of doing photo shoots just for fun. When he found out his wife was pregnant, he decided to do something to showcase her -- and baby Grace's -- progress.
He described his wife as "an amazingly easy sell on the idea."
"The outfit was a little more risqué than I had had in mind," Stuart said. "She has an amazing sense of humor and fun. Her expressions make the photos."
The first pictures were actually taken a few weeks after his wife had given birth in July, while the images showing a very pregnant Kristi were shot when she was eight months along. Stuart's best friend and photographer Dan Culberson helped with the project.
Grace, who is 7 weeks old in the last photo and dressed up as a bunny, has been a remarkably good sport about her dad's photo ambitions, though "she can be a bit of a prima donna" if he doesn't keep things brief, Stuart admitted.
So what will he tell his daughter about the project?
"That it was the first time of many I made her dress in costume for a family photo," he said. "I hope she loves it."