Why hello, Vale Guthrie Feldman! We see you're new here.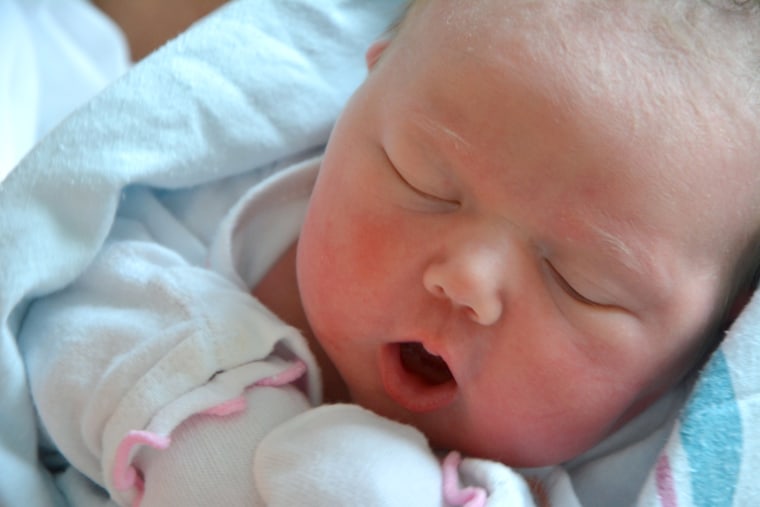 Over the next few months, you're going to be plenty busy learning to sit up and say 'mama' and shake a rattle. We get it: PRIORITIES. But once you have a few developmental milestones squared away, it's time to get serious about entertainment. 'Round these parts, pop culture is part of the Common Core.

First things first, you'll want to get acquainted with your celebrity birthday twins. Some pretty famous folks entered the world on Aug. 13. If you're gonna roll with this crew, it's best to know their bona fides.
Annie Oakley (b. 1860). She was a tough and talented little girl whose perfect aim brought her fame. Good person to channel when you're maneuvering spoonfuls of applesauce.

Alfred Hitchcock (b. 1899). He directed a bunch of really scary movies, like "Psycho" and "The Birds." Don't watch those until you're older. For now, these birds are your feathered friends.

Sam Champion (b. 1961). When you start wondering why the sky is blue (and Uncle Al is busy busting a move), Champion is the man to ask.

John Slattery (b. 1962). He stars on "Mad Men," a TV show about not-so-great parents. Not to worry, though — your own mom and dad are pretty incredible.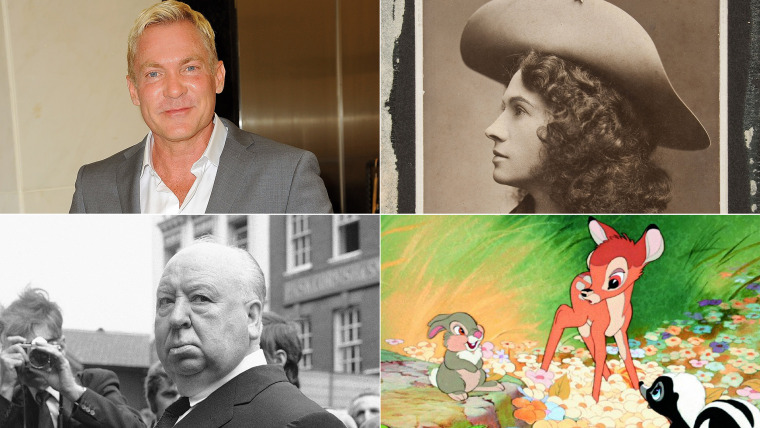 Still with us? Good. You're a quick study, Vale. We like that in a baby. Moving right along, here's a brief look at some other cultural events that occurred on Aug. 13. No need to go in-depth here. Just file away these facts for future party chatter. (Talking is pretty fun once you get the hang of it.)
Premiered: Disney's "Bambi," at Radio City Music Hall, 1942

Released: The Beatles album "Help!" 1965

Landed: Space shuttle STS-28, at Edwards Air Force Base in California, 1989

Died: Baseball Hall of Famer Mickey Mantle, 1995

Debuted: "South Park," on Comedy Central, 1997

Oh, and while you were busy being born yesterday, you missed a bunch of brand-new pop-culture headlines. No biggie. We took notes for you.
One Direction, a pop group you might someday think is kinda cute even though they're sooooo old, released a fragrance.

Everyone felt sad because a movie star named Robin Williams died. You'll understand when you see "Jumanji" and "Aladdin."

And we caught a backstage glimpse of the new Peter Pan special, which you're totally gonna dig.

You also got friended! Your mom's Facebook fans welcomed new babies to their families, too. Meet your pals in the class of 2032:
"Congrats!!! My daughter was born yesterday too! Happy bday babies" —Lauren Michelle Freeman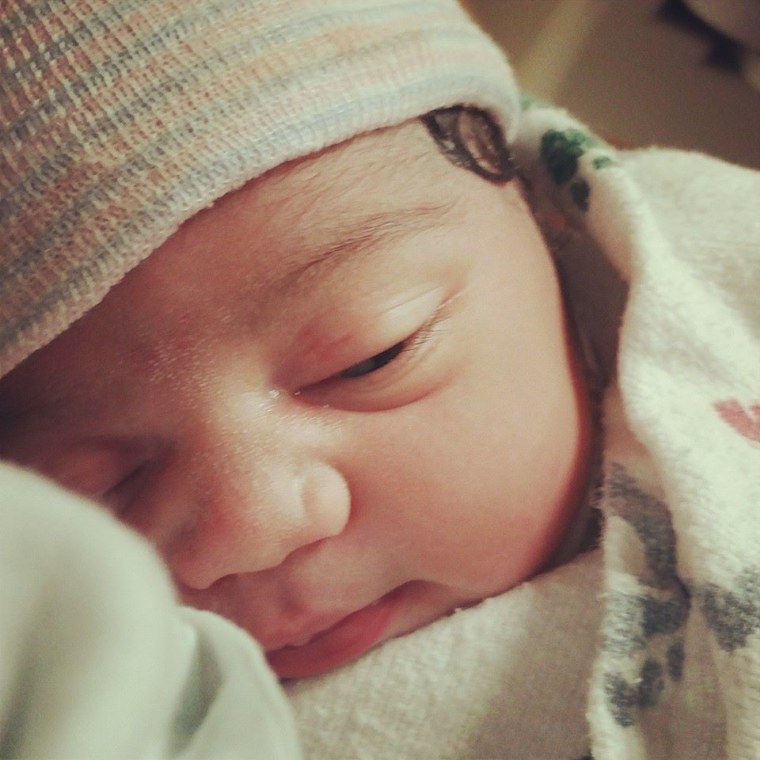 "I had a baby girl yesterday too! Congrats!" —Amy Butler Tillman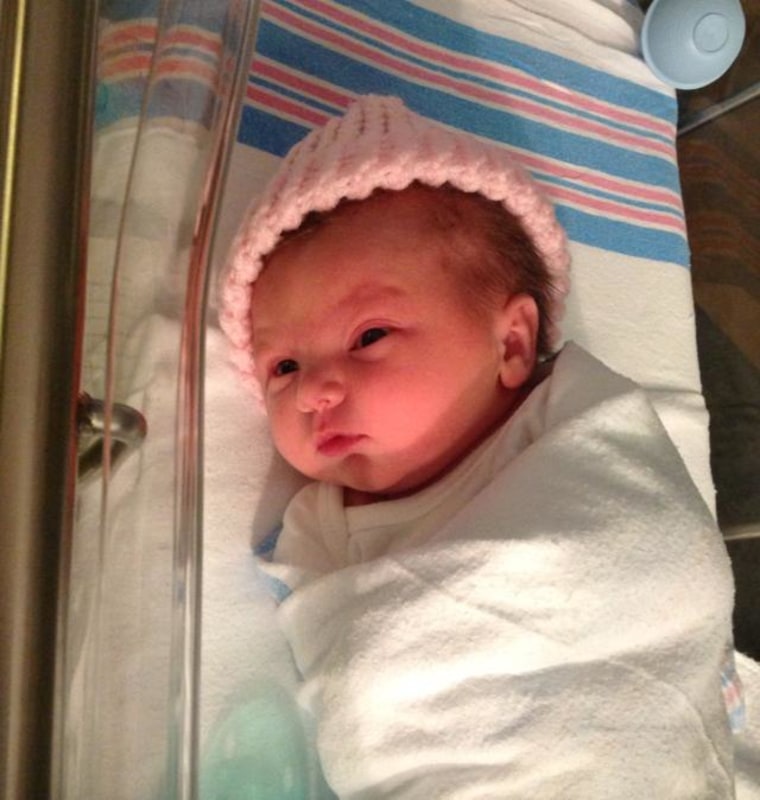 "We share a baby birth date! #30RockBabies #CongratsSavannah" —Casey Schaeffer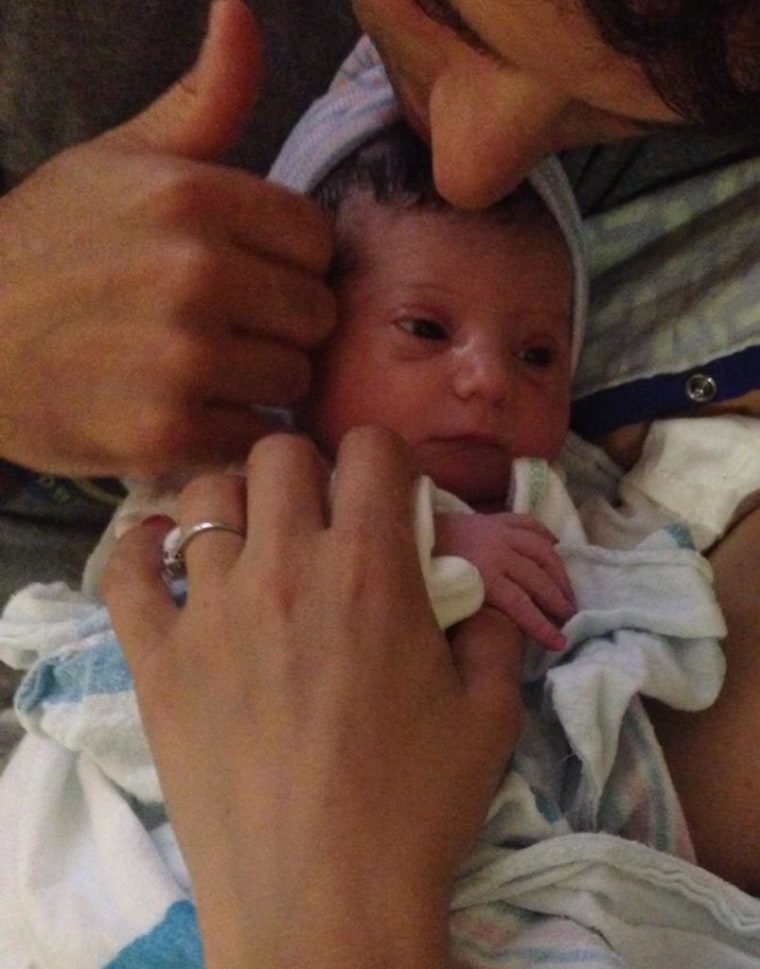 We'd set up a playdate for all you munchkins, but that would be way too much concentrated cuteness in one place. Enjoy discovering the world, guys!